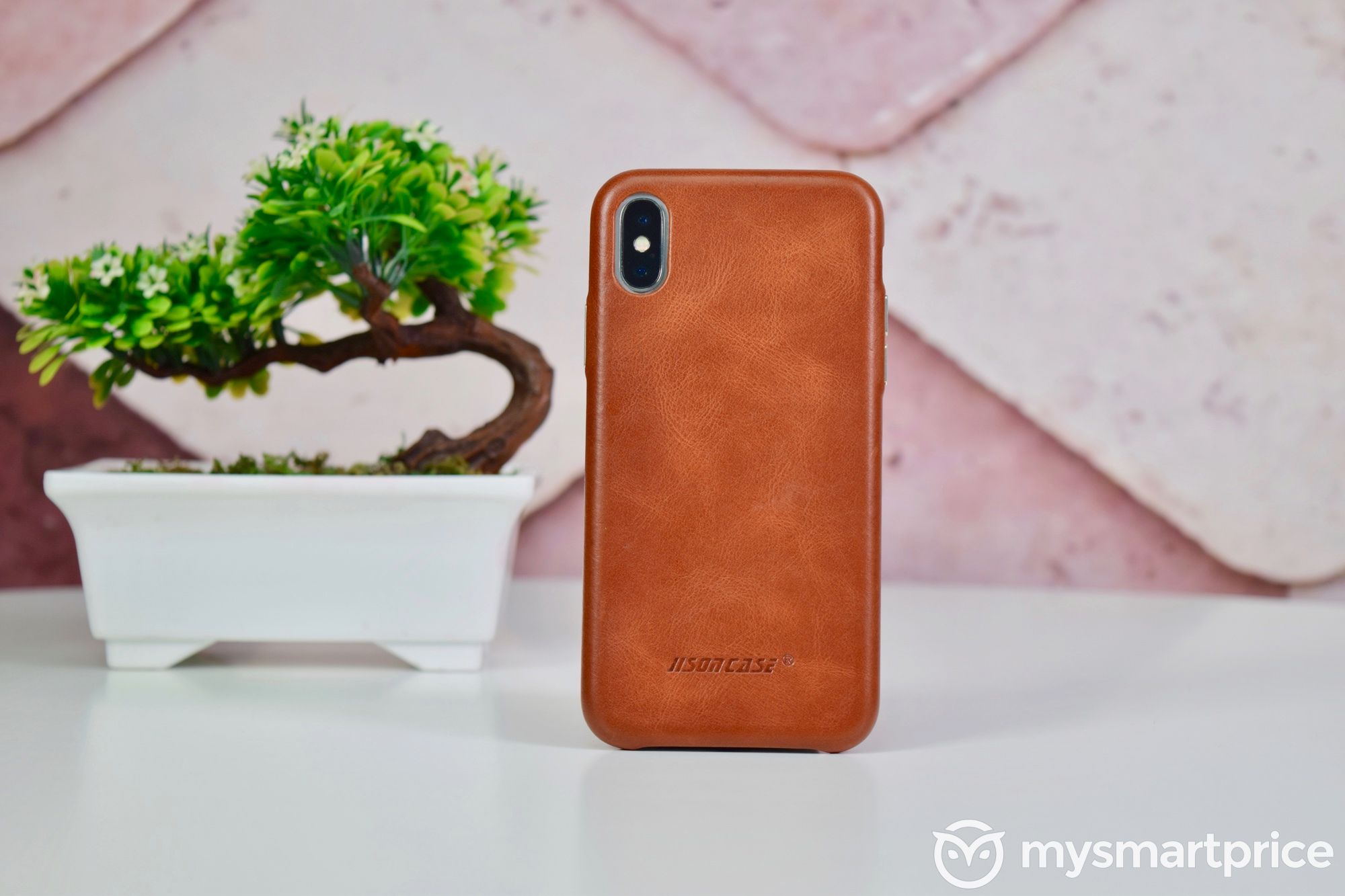 Almost all high-end smartphones being released these days have premium, glass-and-metal builds. As much as we love the premium feel of phones with glass front and rear, it is widely understood that they're fragile, and a lot at that. One drop on a hard floor or a pavement might end up costing you anywhere between $100-$300 (or even higher in some cases) to get the screen or the rear glass panel replaced. Many people protect their expensive phones using case or skins. I've personally used skins for a couple of years and came back to good old cases and covers after realising that cases offer the best protection.
Over the past few months, I've been using a genuine leather case from a Chinese brand called JISONCASE for my fragile Apple iPhone X (review). JISONCASE was founded in 2001, and the company has offices in Guangzhou (in China) and Los Angeles (in the US). The company primarily focusses on making cases and covers for Apple products and it 'proudly' makes accessories for iPads, iPhones, MacBooks, and Pencil as well as bands for the Apple Watch. I used the Vintage Genuine Leather Slim Case for the iPhone X and here are my thoughts about it.
[P_REVIEW post_id=118213 visual='full']
JISONCASE Vintage Genuine Leather Slim Case Design, Fit & Style
JISONCASE Vintage Genuine Leather Slim Case For Apple iPhone X XS
As the name suggests, the case is made using genuine cow leather and is offered in a variety of colour options: Black, Blue, Brown, Grey and Red. While the company also makes accessories that use Ostrich leather, the brown-coloured case that I used featured cow leather. It feels soft to touch but has enough elasticity so as to not get deformed. The leather material is attached to a plastic frame which keeps the phone safe from drops. The inside of the case has a soft-touch fabric so that it doesn't scratch against the phone's glass back and that's a nice touch. The edges of the case, however, are slightly sharp and end up scratching the stainless steel frame of the iPhone after a few months of usage.
The case protects all the corners of the phone as well as three sides. The bottom of the iPhone X is left open, just like all other leather cases (even from Apple and Mujjo), because of the way leather cases are made. However, that leaves a way for the iPhone to get scratched or damaged in case of a drop on that particular angle. The power and volume button overlays feel tactile when pressed. There's a small opening to operate the mute switch, and you have to use your fingernails to use the switch. It's also slightly harder to insert the phone inside the case and then take it out. The case fits really well, offers decent protection along with lots of style. It does really look quite premium, thanks to the wax-sealed layer of leather.
Should You Buy JISONCASE Vintage Genuine Leather Slim Case For Your iPhone X or XS?
At $22, the JISONCASE Vintage Genuine Leather Slim Case for the Apple iPhone X is much cheaper than most other high-quality genuine leather cases from brands like Apple and Mujjo, each of which cost upwards of $40 and offer slightly better quality. It will not offer you as much protection as you can get with regular rubber cases, but it will up your style quotient. If you don't want to spend a bomb on leather cases from Apple, the JISONCASE Vintage Genuine Leather Slim Case is a good choice for you.