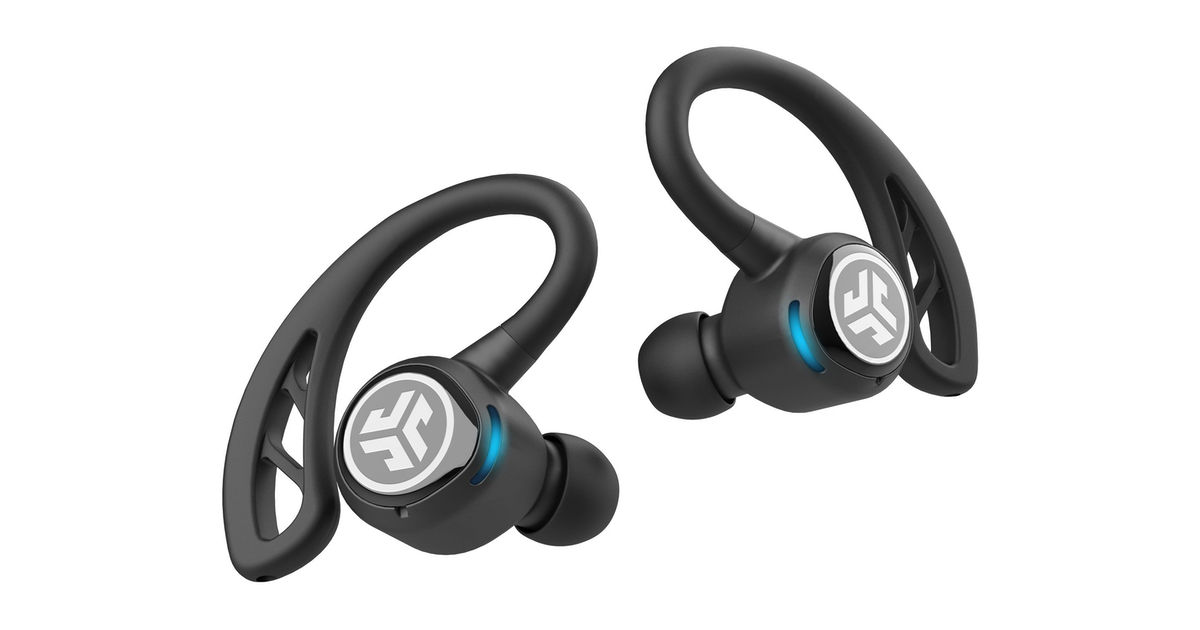 After the launch of Apple AirPods, a lot of brands started releasing their own completely wireless earphones and earbuds. In recent news, JLab and Xiaomi have launched their new truly wireless earphones, but only the ones from JLab use Bluetooth 5.0. However, there's a caveat: they lack any kind of high-quality Bluetooth audio codec, be it AAC or aptX. On the other hand, Xiaomi's truly wireless earphones feature AAC codecs for better audio resolution. Let us have a look at pricing and features of JLab's and Xiaomi's truly wireless earphones.
JLab Epic Air Sport True Wireless Earbuds Features
JLab's Epic Air Sport True Wireless Earbuds' main feature is their battery life. They can last up to 70 hours on a full charge. That's the longest we've heard about any truly wireless earphone's battery life. On a single charge, the earphones can last up to 10 hours themselves, while the battery charging case can store up to 60 hours of battery life worth of power when it is fully charged. It has 8mm neodymium drivers, a frequency response range of 20Hz to 20,000Hz, and impedance of 32 ohms. It is priced at USD 149 (around INR 10,500) and will start shipping in July 2019. It comes with a two-year warranty.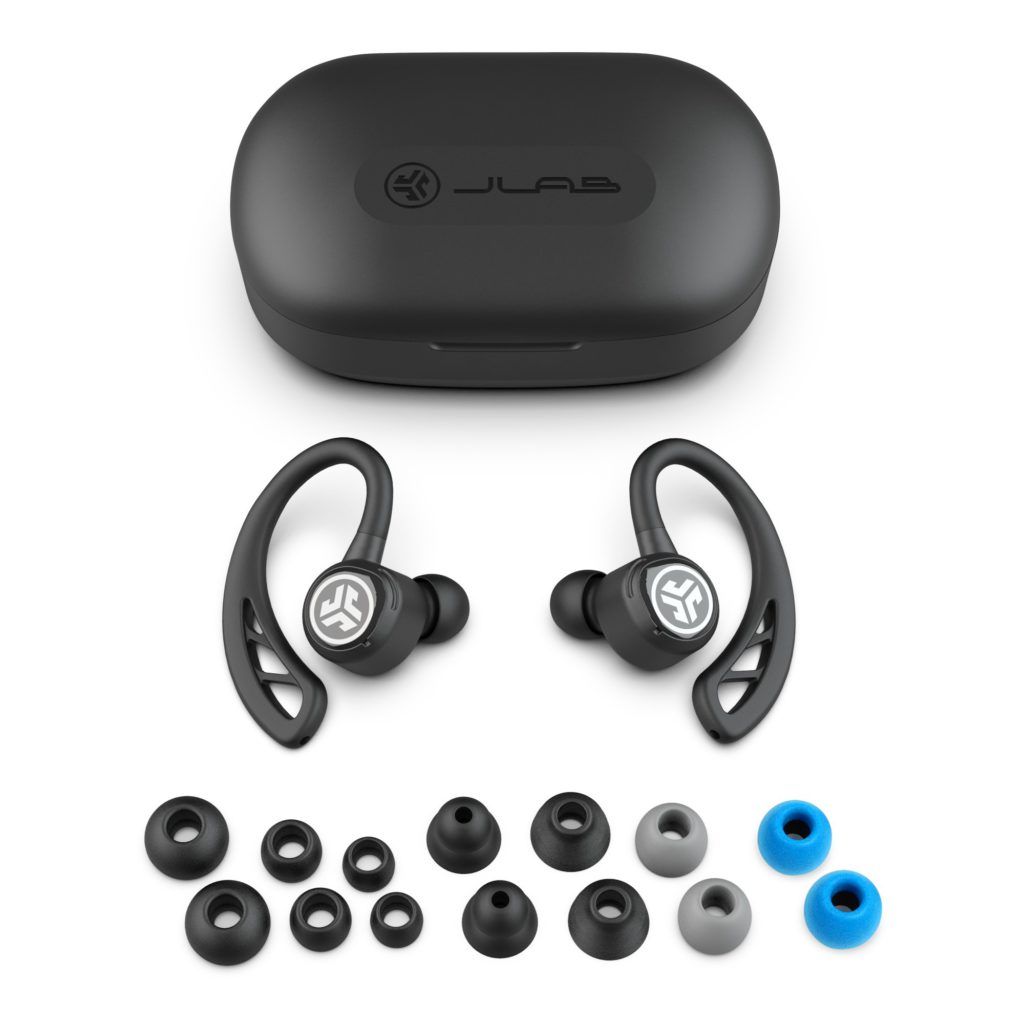 The earphones are IP66 certified for sweat resistance. Powered by a Bluetooth 5.0 chip, it features three equalizer sound settings: JLab Signature, Balanced, and Bass Boost. It also features a Be Aware Audio mode, which lets outside audio inside to make you aware of ambient audio. There are no high-quality wireless audio codecs (AAC or aptX) implemented, though. These earphones come with seven different-sized gel ear tip pairs for a perfect fit and a one set of Cloud Foam tips (a marketing name for memory foam ear tips). There are touch sensitive controls which can be used to control music playback, calls, and to summon voice assistants like Siri and Google Assistant.
Xiaomi Mi True Wireless Earphones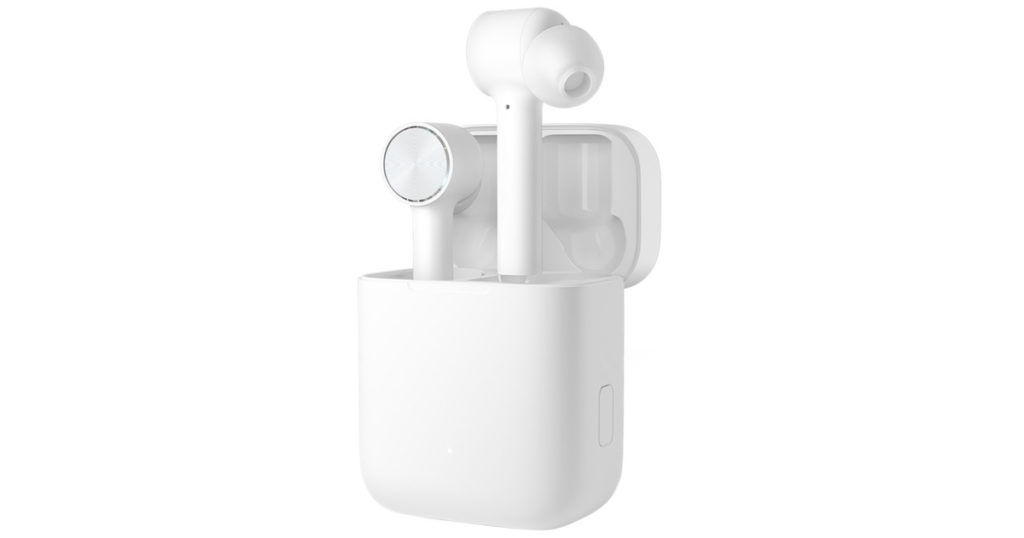 Xiaomi's Mi True Wireless Earphones have AirPods-like design with long stems on each earphone and a longer case. Internally, they use a Bluetooth 4.2 chip and AAC wireless audio codecs for higher fidelity audio. Each earphone consists of a 7mm neodymium iron boron magnet and a titanium-plated diaphragm to reproduce sound. Each earphone has touch controls, which can be used to control music playback and to summon digital voice assistants like Google Assistant and Siri, depending on which phone or tablet they're connected to. One of those earphones can be used in monoaural mode, which is how most people use their Bluetooth earphones during voice calls.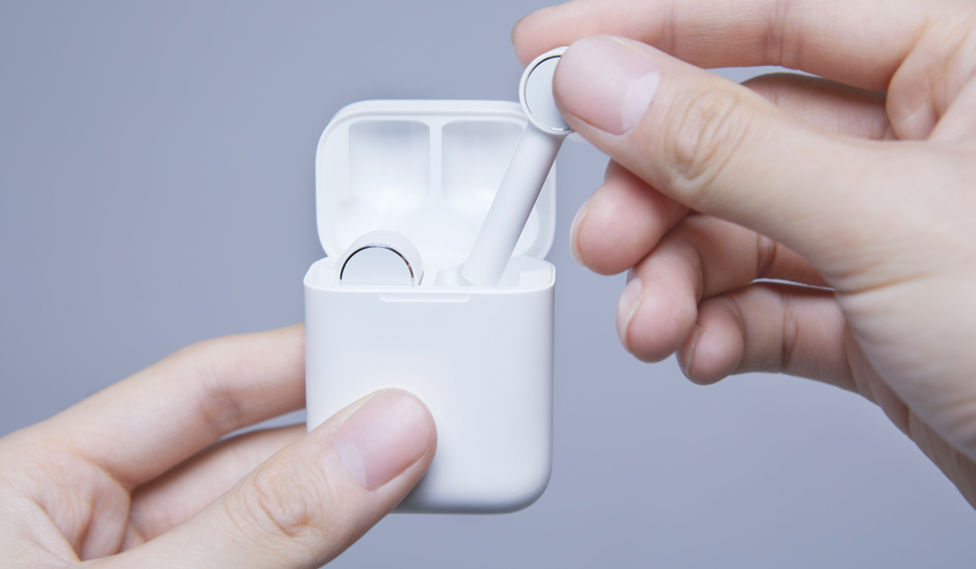 They automatically connect to a previously paired device when they're taken out from the charging case. Similar to AirPods, whenever an earphone is removed from the ear, music playback stops automatically. Moreover, to save battery power, these earphones automatically go into sleep mode 30 minutes of inactivity. On a single charge, these earphones can last up to 3 hours and the battery charging case can provide 10 hours of additional charge. The charging case features a USB Type-C port for charging.