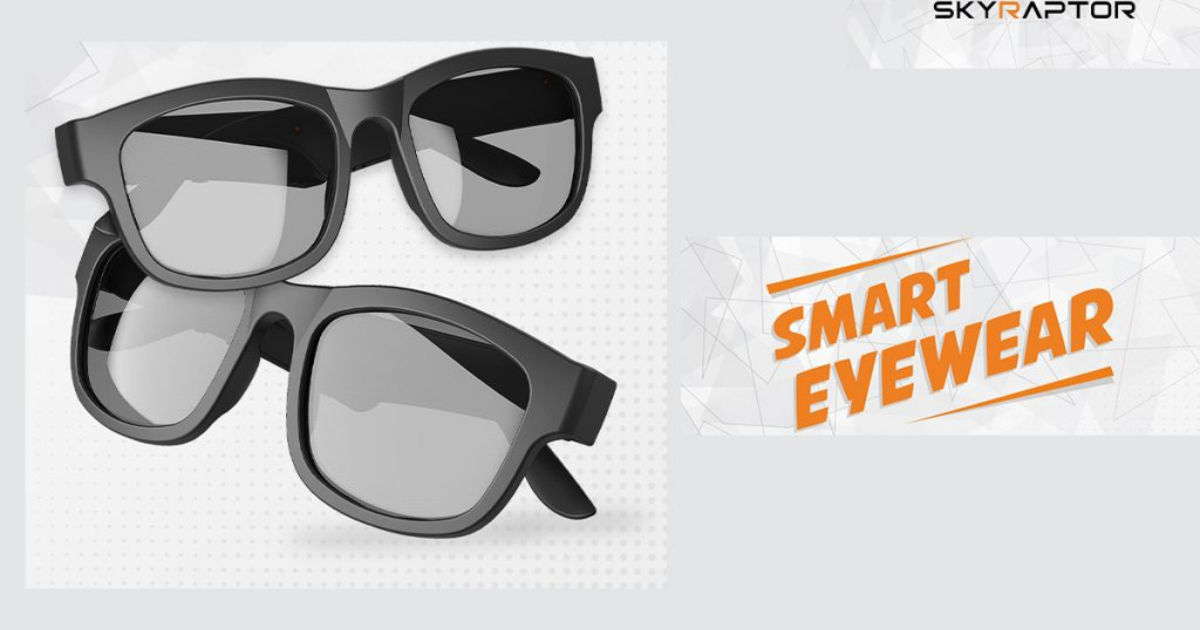 The wearables industry is on a boom, and after wireless earbuds and smartwatches, the next frontier to conquer is eyewear. Smart spectacles are not new, but a growing demand means new players are trying their fate in the market. The latest to enter the smart eyewear market is Just Corseca, which launched its 'Skyraptop' series of audio sunglasses that can stream music to your eyes.
The smart sunglasses have built-in open-ear speakers that wirelessly sync to smartphones to deliver music to your ears, while protecting your eyes from the harsh rays of the sun. This isn't the brand's first eyewear, however. It launched the Ray K'anabis smartwatch with Bluetooth calling last year.
Skyraptor Series Smart Sunglasses: Features and Specifications
The Skyraptor Series includes the Skyraptor and the Skyraptor Pro. Both sunglasses come with a plastic ABS frame with flexible hinges to fit a variety of faces. The frame is rain and sweat proof and the brand claims it is comfortable to wear for long hours.
The smart features in the sunglasses is basically delivering music to your ears. This happens through a pair of open-ear speakers that lets you be aware of your surroundings while simultaneously enjoying the music. You can also take calls through the omnidirectional mics embedded in the frame.
The speakers too are cleverly hidden from sight, and does not make the eyewear look bulky. These are wireless speakers that pairs with your smartphone through Bluetooth 5.0. It also supports low-latency audio with 6ms latency for smooth and stutter-free music.
As for the lenses, the Skyraptor series features UV400 lenses in the Skyraptor Pro variant which provides 99% UVA/UVB protection when outdoors, as well reducing the damaging blue light emission by 35% to reduce strain on eyes while working in front of a screen.
The primary difference between the pro and the non-pro variants are the number of microphones, battery life and lenses. The Skyraptor has a single microphone, while the Pro has dual mics. The vanilla variant has up to 5 hours of battery, while the Pro variant can go on for 7 hours. Lastly, the Skyraptor has regular lenses while the Pro variant gets the UV400 lenses.
Skyraptor Series Smart Sunglasses: Pricing and Availability
The Just Corseca Skyraptor and Skyraptor Pro are available at an introductory price of Rs 1,999 and Rs 3,999 respectively. The smart eyewear also comes with 12-month warranty.
The smart glasses are available for purchase on the brand's official website, justcorseca.in, as well as on Amazon, Flipkart and other online and offline stores across the country from today.