Highlights
SonyLIV will be premiering Kadina Kadoramee Andakadaham on its platform on May 19
Basil Joseph, Indrans, Jaffer Idukki, and Sudheesh play the leads in the movie
There is no information on other languages, only Malayalam audio will be available for the movie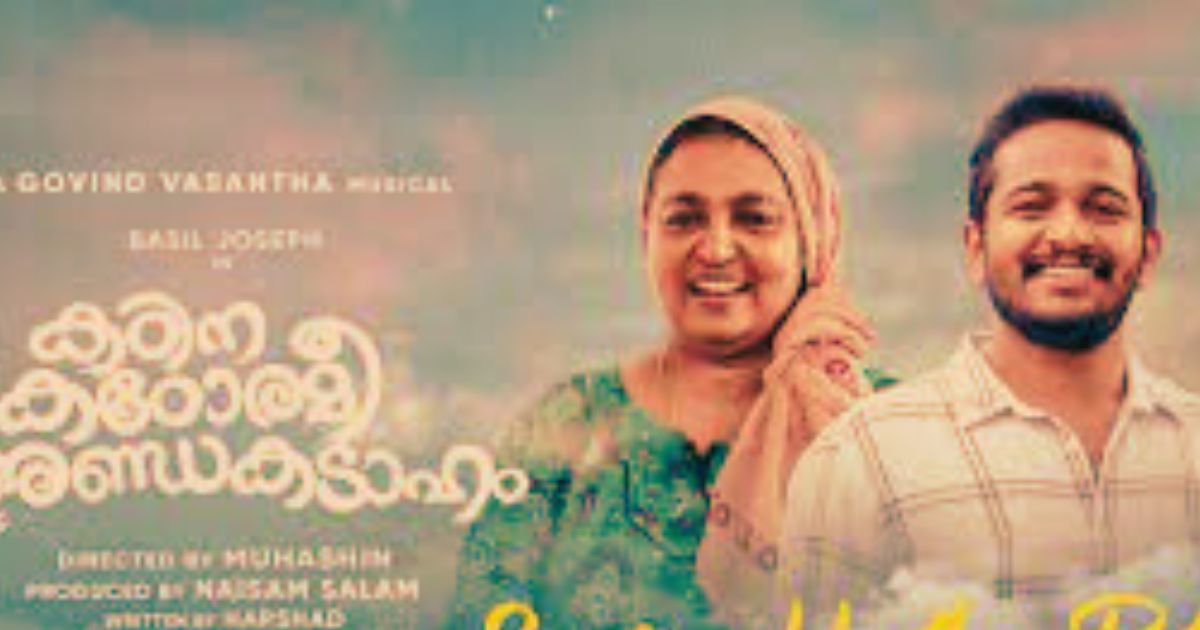 The Basil Joseph-starring Mollywood movie "Kadina Kadoramee Andakadaham" just revealed its official OTT release date after generating much hype on social media. The movie is a family entertainer and reflects the problems the corona pandemic has brought in general family lives. According to the most recent sources, the movie will begin to broadcast on the OTT service Sony LIV on May 19, 2023. For those who were unable to watch the movie in theatres, here is an opportunity to watch the movie on their home screens.
When and where to Watch Kadina Kadoramee Andakadaham
As is well known, SonyLIV had bagged the OTT rights of the movie even before its theatrical release. And now the streaming giant has announced that it will be releasing the movie on its platform on May 19. Viewers need to upgrade their subscription to SonyLIV to watch a family drama on their TV screens.
| | | | |
| --- | --- | --- | --- |
| Movie/Show Name | OTT Platform | Release Date | Language |
| Kadina Kadoramee Andakadaham | SonyLiv | May 19 | Malayalam |
കുടുംബത്തിനൊപ്പം ഒന്നിച്ചിരുന്ന് ആസ്വദിക്കാൻ കോവിഡ് കാലത്തെ ചിരിപ്പിക്കുന്നതും ചിന്തിപ്പിക്കുന്നതുമായ കഥകളുമായി ഒരു ചിത്രം!
കഠിന കഠോരമീ അണ്ഡകടാഹം മെയ് 19 മുതൽ Sony LIVൽ#KKAKOnSonyLIV #FamilyEntertainer #KadinaKadorameeAndakadaham #SonyLIV #KadinaKadorameeAndakadahamOnSonyLIV pic.twitter.com/TcY2uh0yjn

— Sony LIV (@SonyLIV) May 18, 2023
Official trailer and plot
The story, which takes place during the pandemic lockdown, centres on a bright young man who wants to launch a business of his own in order to show his family that he can succeed in his hometown without moving to the Middle East. However, the lockdown presents a variety of difficulties that ultimately force him to bite the bullet and choose otherwise. When a personal tragedy occurs, things become much more difficult for him and his family. How he gets over all these difficulties throughout the pandemic times makes up the movie's plot.
The script for Kadina Kadoramee Andakadaham was written by renowned director-turned-writer Harshad, and it is being directed by budding filmmaker Muhashin. The movie is produced by Naisam Salam Productions. Apart from this, the movie also features Basil Joseph, Indrans, Jaffer Idukki, Sudheesh, Sreeja Ravi, Binu Pappu, Johny Antony, Shibla Fara, and Parvathy R Krishna in their pivotal role. The cinematographers for the movie are Arjun Sethu and S Mundol, and Sobin K Soman is in charge of editing.
Reception
The movie's trailer, which was unveiled on April 17, 2023, captivated people. Actor Basil Joseph captivated the audience with his humorous lines and moving performances in the film. IMDb has given the movie a rating of 8.5 on a scale of 10, showing the love it got from audiences.
Do tell us what you feel about the story and watch out for this space for more such updates.