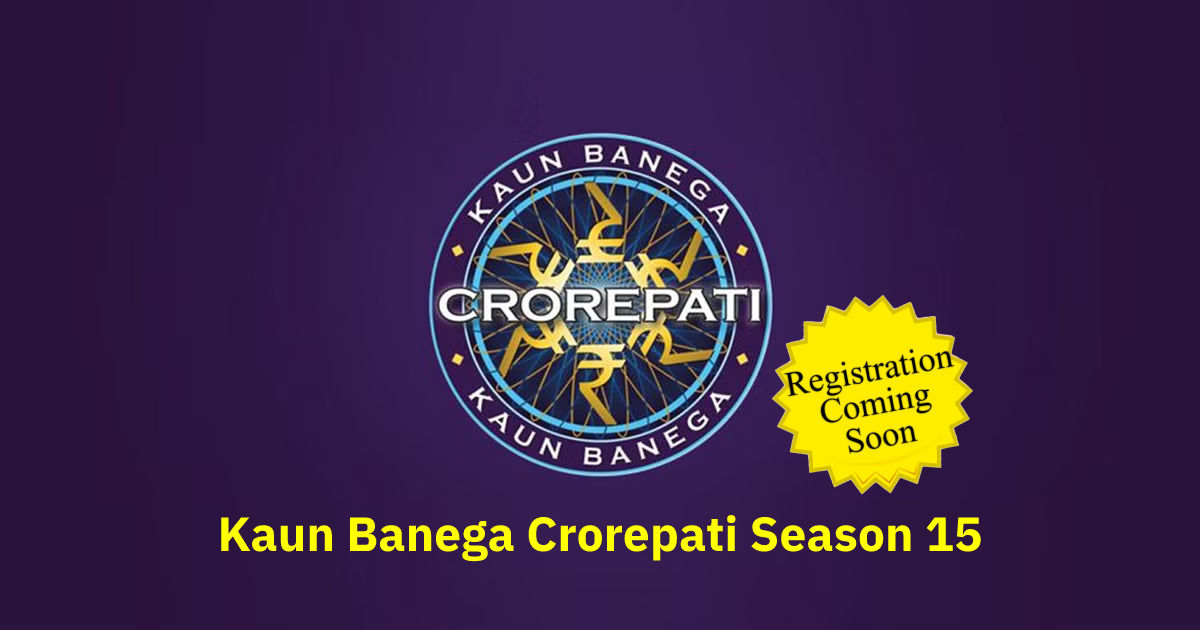 "Lock kar diya jaye" emerged as one of the most popular catchphrases in India during the peak of Kaun Banega Crorepati's (KBC) success in the 2000s. This enduring game show, based on Who Wants to be a Millionaire, has a dedicated fanbase who are almost devotees in their fandom towards the show. Hosted by the iconic Amitabh Bachchan, KBC has become a staple on Indian television and returns each year with its classic format, beloved by audiences in cities across the country.
The show's huge popularity can be seen in its consistent claim of the largest primetime-viewership share among Hindi GECs, with over half of the genre's highest-watched slot, from 8 pm to 12 am. The non-urban Tier 2 fanbase aspires to participate in the show and win prize money to enhance its lifestyle. KBC faced stiff competition from other game shows, including Sa Re Ga Ma Pa Lil Champs, Khatron Ke Khiladi, Dance +3, Yeh Rishta Kya Kehlata Hai, and Ishqbaaz, when it first premiered but it consistently emerged victorious in terms of TRPs and viewership. The makers have released a promo announcing that registrations for the show will begin on April 29th.
You are just 1️⃣ step away from making your dreams a reality!

Register yourself to win a chance to be on #KBC15

Kaun Banega Crorepati registrations begin from 29th April, 9 pm onwards on Sony LIV.#KBC2023 #KBCRegistrations #KBCOnSonyLIV pic.twitter.com/x1NrUtB8dL

— Sony LIV (@SonyLIV) April 24, 2023
KBC Season 15 Registration Date
According to the show's producers, registration for the 15th season of KBC will commence on April 29th. The promotional video for the show is quite intriguing. It features Amitabh Bachchan sitting in the host's chair, while a woman attempts to make her way to the coveted hot seat. After completing several challenges, she finally reaches the hot seat and asks Bachchan if she can play the game. He advises her not to try so hard and simply register by picking up the phone as the registration process begins on April 29th at 9 pm. To register for KBC Season 15, you can use the SonyLIV app and register via SMS. Each night, the host will ask a question and those interested in playing the game must respond appropriately through SMS or the SonyLIV app to register.
KBC 2023 Registration Eligibility: Minimum Age, and Other Criteria
Aspiring candidates have to fulfill some basic criteria before they get selected.
The minimum age of the participant should be 18 years as of the date of registration.

Participants should be Indian citizens.

The person applying shouldn't have any criminal records or allegations against them.

A person needs to be mentally and physically fit to participate in the competition.
KBC Season 15 Selection Process 2023
Candidates who get shortlisted after the registration process need to appear for the selection round. This comprises a question-answer round, followed by an audition, document verification, and interview.
The first step is identity verification which is done via a phone call.

After the verification round, you will be asked to appear for an audition to a predetermined place.

Those who get selected in the audition round have to get their documents verified. Steps to do this are explained after the audition round.

The next step is a quiz test, and after they pass this, there will be a personal interview. Some 10 candidates get shortlisted after this.

There's another quiz round in which participants have to answer questions as fast as possible.

The winner of this round gets to participate in the show with Mr. Amitabh Bachchan.
Prizes and Sponsorships
The previous season of the show offered a grand prize of Rs. 7 crore. While the prize amounts for the upcoming season have not been revealed, it is expected that they will be in a similar range. During the show, contestants are required to answer questions on various topics, ranging from current affairs to general knowledge. As they progress through the rounds, the questions become progressively more challenging, with the grand prize awarded to the winner. As the participant advances to higher levels, the stakes become higher, and the questions become more difficult. At specific points during the game (at Rs. 3,20,000, Rs. 6,40,000, Rs. 12,50,000, Rs. 25 lakh, and Rs. 50 lakh), the participant is guaranteed a certain minimum amount of prize money, even if they answer a question incorrectly or choose to quit the game.
Last season it was Hyundai Motor India Ltd as the co-presenting sponsor, together with Asian Paints Royale Glitz, UltraTech Cement, and Gowardhan Ghee. The 15th season is expected to have higher spot rates, and new players like Apollo 24X7, LIC, Kotak Mahindra Bank, RC Plasto Tanks and Pipes, Quick Heal and Associate of Mutual Funds as associate sponsors. The show is slated to bring in Rs 450 crore in advertising revenue for Sony this season, predicted media buyers.
How to Register for Kaun Banega Crorepati Season 15 (KBC)
The registration process for Kaun Banega Crorepati Season 15 is completely free, and you can sign up using the SONY Liv application, SMS, or IVR.
Online Registration via the SonyLIV app
Download the SonyLIV app.

Launch the app, and navigate to the KBC link.

You will get a registration question on the screen.

Respond to this question.

Fill up all the information required.

Complete the form and submit it.

You will get a message that says "Thank you for finishing your KBC registration" which denotes that your procedure is complete.
Registering for KBC Season 15 via SMS
Amitabh Bachchan will address questions on Sony TV at 9 pm on 29th April 2023.

The SMS costs Rs 3 to send (except for JIO phones)

Finish the task within the specified time frame.

Airtel, Jio, BSNL, IDEA, and Vodafone subscribers can send their registration response via SMS to 50903.

SMS format – KBC Option A, B, C, or D, Age, Gender.
KBC Registration via IVR
This is the oldest method of registration for KBC, around since the time mobiles weren't too common. The method of registration is through IVR, where you call a number and record your answer. Ensure you're watching the show because the audience question will be shown on the screen.
Call 50525252 from your mobile number.

Press 1 to 4 to select options from A to D

Provide details like name, age, and gender.

You will hear a "thank you" after you complete the process.
A lucky draw will decide the final participants. KBC authorities will inform shortlisted candidates about the same. Interview, audition, and document verification are done, and the final selection takes place. Following this there will be a video contribution solely available via the SonyLIV app. If the individual gets shortlisted further, the KBC team gets in touch with them for a personal interview.
FAQs
1) Who can register for KBC?
Any Indian citizen, above the age of 18 can register to play KBC.
2) Who is the host of KBC Season 15?
Amitabh Bachchan is the host of Season 15 of KBC.
3) What are the changes in the format of KBC Season 15?
Season 15 is expected to see some subtle changes which the makers have not revealed yet.
4) What is the prize money for KBC Season 15?
This has not been revealed yet. Last year's prize was Rs 7 crore, so expect anything in that region.
5) How long will KBC Season 15 run?
The show will run for the duration of a season.
6) How is KBC Season 15 different from previous seasons?
This year the prizes are expected to be bigger and better than previous versions.