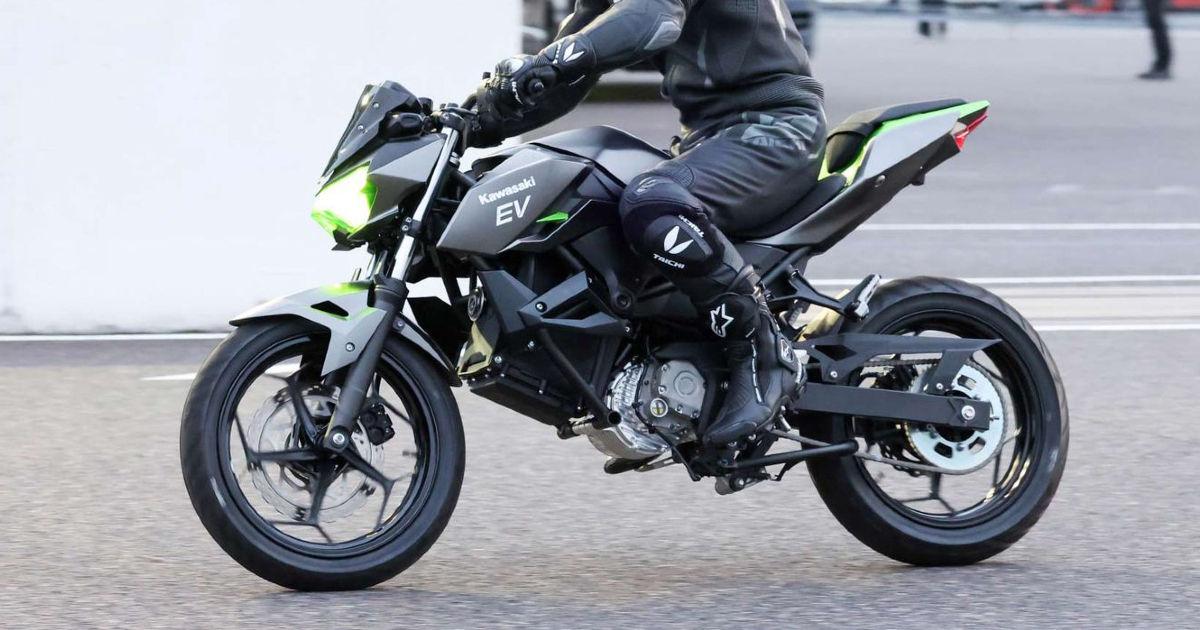 Electric motorcycles are the next big trend after electric scooters and cars. Kawasaki now seems to be the most recent major motorcycle firm that is eager to join the transition. The company is said to be working on two new electric bikes for this, and from what we know so far, these bikes may debut under its Ninja range of motorcycles.
A new report suggests that Kawasaki has been working on two electric motorcycles that are slated for launch later this year. The bikes will be named the Ninja E2 and the Ninja E2-R and will match the performance of a 125cc petrol motorcycle. British Motorcyclists Federation (BMF) reports that the names have already been trademarked by Kawasaki, further hinting at a launch.
Also Read: Best Electric Bikes in India (2022): Revolt RV400, Oben Rorr, Tork Kratos and More
As mentioned, the Ninja E2 and the Ninja E2-R will have the power of a 125cc IC engine motorcycle. The bikes will legally be classified as A1s, meaning these will be light weight motorcycles. From this, we can deduce that the electric Kawasakis will have a top speed of around 90 kmph and an engine power of no more than 11kW, as per the limits in the UK. A1 licenses can be obtained in the UK by people who are 17 years of age and above, so the Ninja E2 and the Ninja E2-R will likely be targeted at such buyers.
In terms of design, both the bikes will have one distinct feature – while the E2 will be a street-naked machine, the E2-R will likely be its fared version for a sportier feel. With a glimpse of the Ninja E2 at the recent Suzuka race, we know it to be an agile electric bike with a simple and compact form factor and an upright stance for the rider.
The E2-R is now reported to be a faired version of the very same electric bike. If what BMF reports turns out to be true, we may very well see the first-ever electric bikes by Kawasaki on sale by November this year. It is not yet certain if the bikes will be introduced in India right away, though if the company decides to do so, it will have an edge in the still-budding electric motorcycle industry in the country. With a major name like Kawasaki marking the EV transition here, it might just propel other noted electric motorcycle manufacturers to introduce their own EVs in the category.