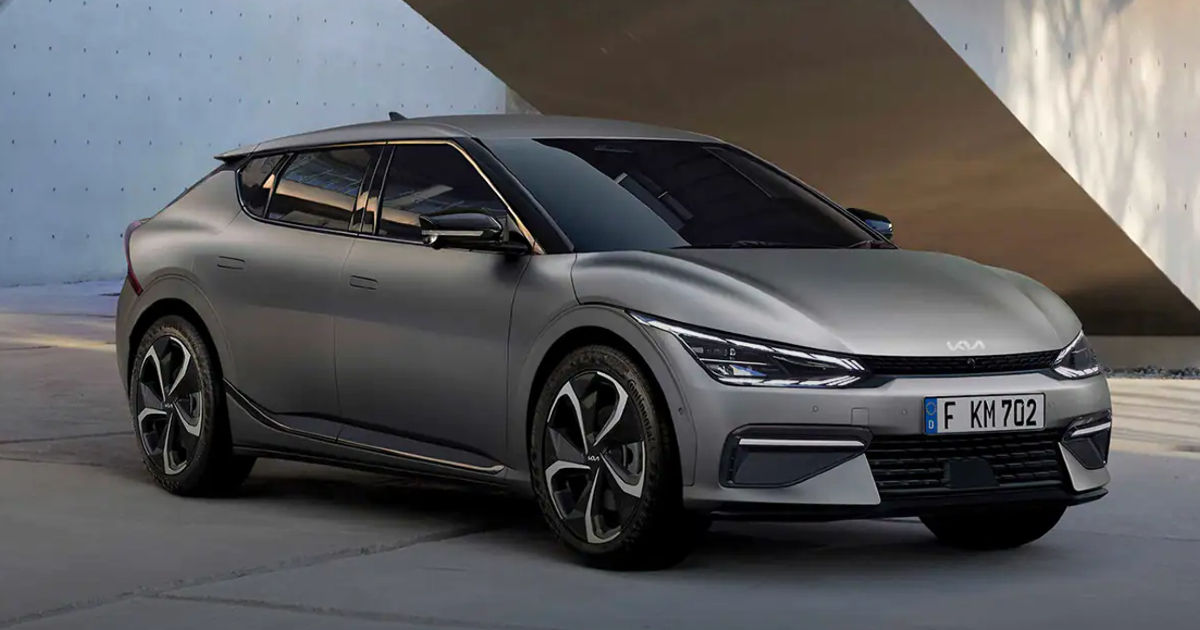 Kia EV6 is making its way to India after its global debut in March last year. With this, the electric crossover SUV will become the first ever electric car in India from the house of Kia. It will also showcase Hyundai's GMP platform for the first time in the country. Though these are far from the only highlights of the car, as it will be a luxury offering with an expected price hovering over Rs 60 lakh at launch.
Kia EV6 is Pricey: Here's Why
That's right. Kia EV6 will aim to be what only a handful of electric cars in India can claim to be – a sub-luxurious battery-powered offering with one of the most impressive range on the charts. Doubts? The car can travel north of 500 km on a single charge. This is on the only variant with a 77.4 kWh battery that will be making its way to India. Though there will be a choice between rear wheel drive (RWD) and all-wheel drive (AWD) powertrain options. The former will come with a single motor, while the AWD will be powered by dual motors on the electric car.
To charge the battery mentioned above, Kia EV6 will support two charging options – a regular 50kW charger and a faster 350kW charger. The fast charging can juice up the EV6 from 10 percent to 80 percent in just 18 minutes, as per the company. The regular charger will take around 73 minutes for the same amount of charge.
The EV6 will come as a limited edition to India. Only a 100 units will be available for the initial launch. Since the EV will be imported, we can expect it to have the most premium features on offer, including those like ventilated seats at the front, rain-sensing wipers, and a whole bunch of driver assist technologies to help on the go.
As for the performance specifications, the Kia EV6 churns out an impressive 225hp and 350Nm on the rear-wheel-drive model. The AWD option bumps it up to 320hp of power and 605Nm of torque. Both the variants will use a Permanent Magnet AC Synchronous motor.
Kia will open bookings for the EV6 electric crossover SUV from May 26, that is, this Thursday. The selling will then commence on June 2. Kia is expected to increase the shipment in the next turn, based on the sale of the first 100 units that reach the country.