Highlights
The all-new Kindle is light and portable.
It sports a higher-resolution display.
In our review, the all-new Kindle scored 8.3 out of 10.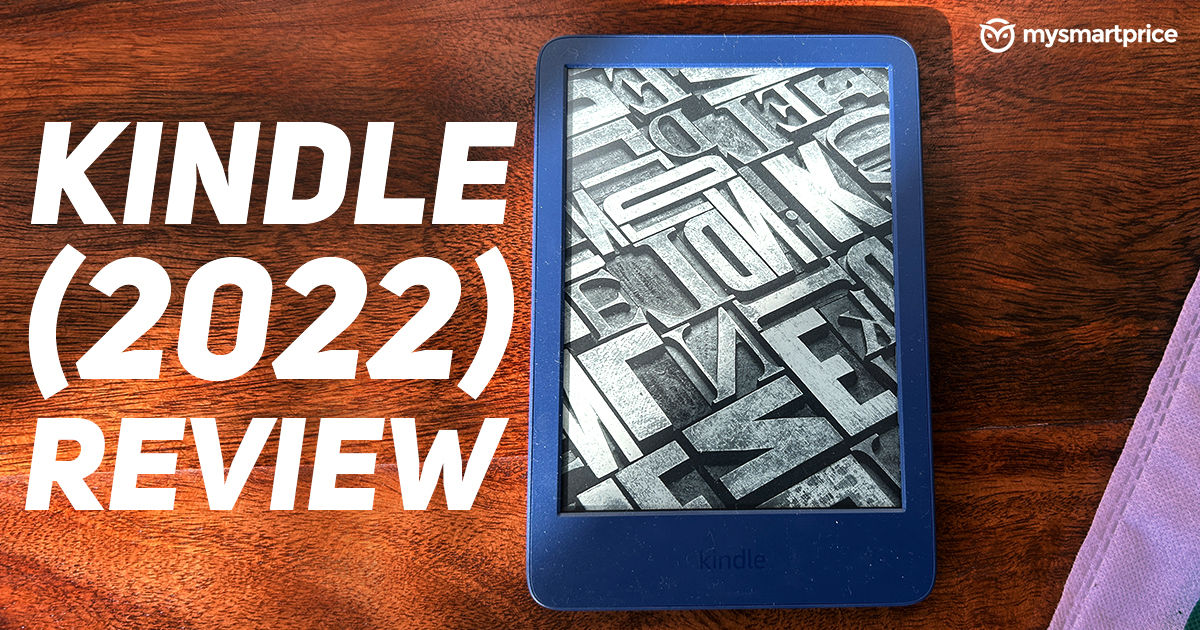 Kindles have been around for a long time, and people who are into the world of reading love these devices. Last year, Amazon introduced an all-new Kindle featuring a 6-inch display in India, a more affordable and overall appealing package.
It brings a lot of features, including a higher-resolution display and the addition of a USB-C port for charging, making it convenient to use. On the storage front, Amazon has bumped the basic Kindle to 16GB, which means many more books to read on the go. And adds an excellent Denim colour for people who are done with Black colour. I have been using the Kindle for a few months, and here's why the entry-level Kindle is a great ebook reader for most buyers.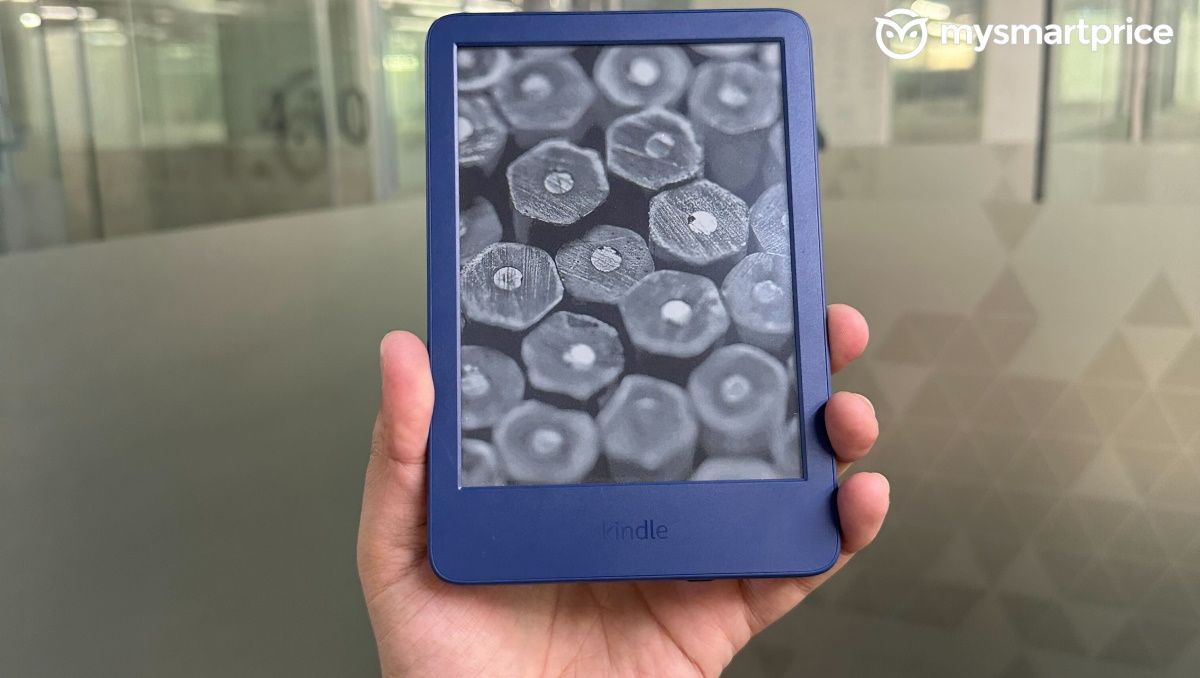 Kindle (2022) Review: A fun package
Starting with the design, the Kindle 11th-Gen comes with a familiar design but with tweaks that make it more appealing. It is the lightest and most compact Kindle to date. But that can only be noticed by people who have used Kindles before. For starters, it is one of the entry-level models and packs enough to make your reading pleasure.
At just 158 grams, the Kindle is lighter than most of the phones that we use today. In fact, the 6-inch display ensures that this is way more convenient to use with just one hand, even for long hours. At the same time, the company claims that the new Kindle is designed keeping this in mind sustainability. And that means the device uses materials that have been sourced and recycled. Amazon has also gone one step ahead in making the Kindle 100% wood fibre-based packaging. However, in real-world feel, the new Kindle does feel cheaper and less durable than the pricier Paperwhite model.
Overall, the design and form factor ensures that the new Kindle fits in the smallest of backpacks or bags while extra brownie points for a design that promotes one-hand usage.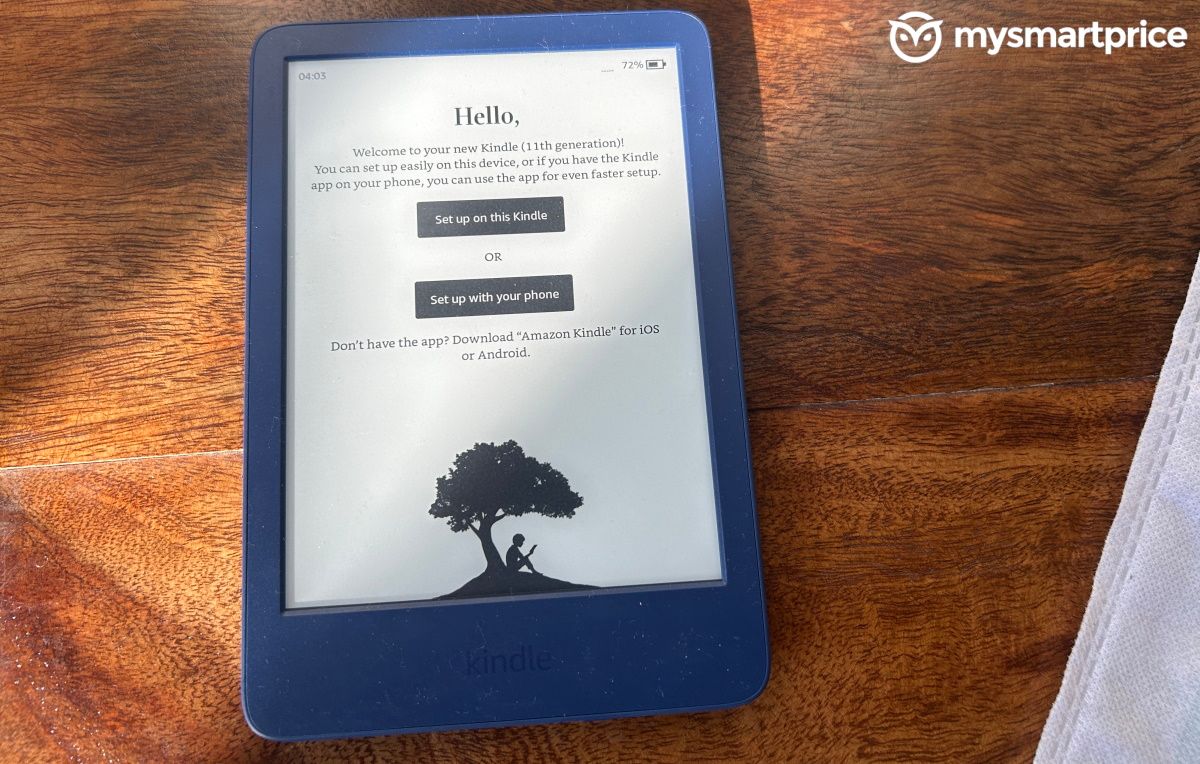 Coming to the most important part of the package, the display. Well, that's where the new-gen Kindle shines. The 300PPI screen is a significant upgrade and puts it right next to more pricey models like the Paperwhite. The 6-inch glare-free screen offers enough real estate for a quiet time with your ebook. The text on the screen is legible, and even under direct sunlight, it's decently visible.
The device gets four LEDs for front lights, and you can adjust the light you want while reading. However, there's no option to tweak the colour temperature on the screen based on the reader's preference. Adding Dark mode means you can save more battery while reading. More on that in a bit. But, the Dark mode does help offer more convenience to your reading preference.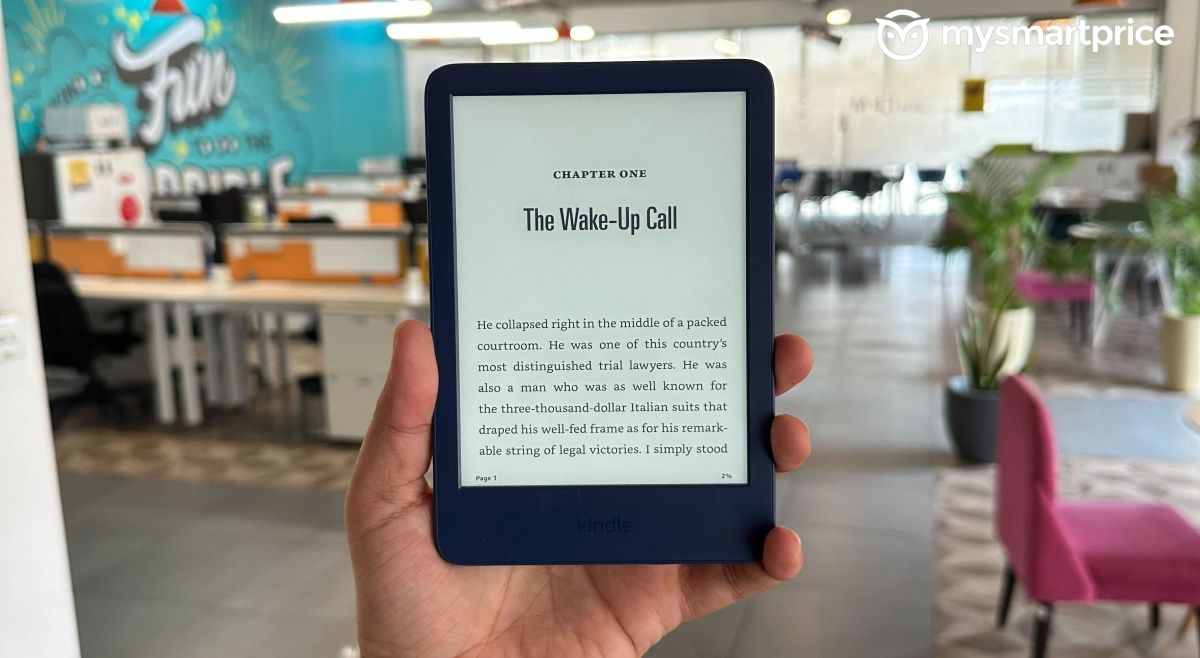 Another thing that makes the new Kindle flawless is the minimalist UI. There are two options – Home and Library. The latter is where you spend most of the time browsing for what you can take up next. You can keep the book cover art your default wallpaper when it sleeps. During everyday use, the Kindle barely lagged, even when jumping from one screen to another. Navigation was silky, primarily smooth. There's an auto-refreshing option onboard as well. The additional storage (16GB vs 8GB) means you can have more content on your device.
The new Kindle has a single button for waking up or putting the device to sleep. The USB-C port is at the bottom alongside the power button, a convenient placement for one-hand use.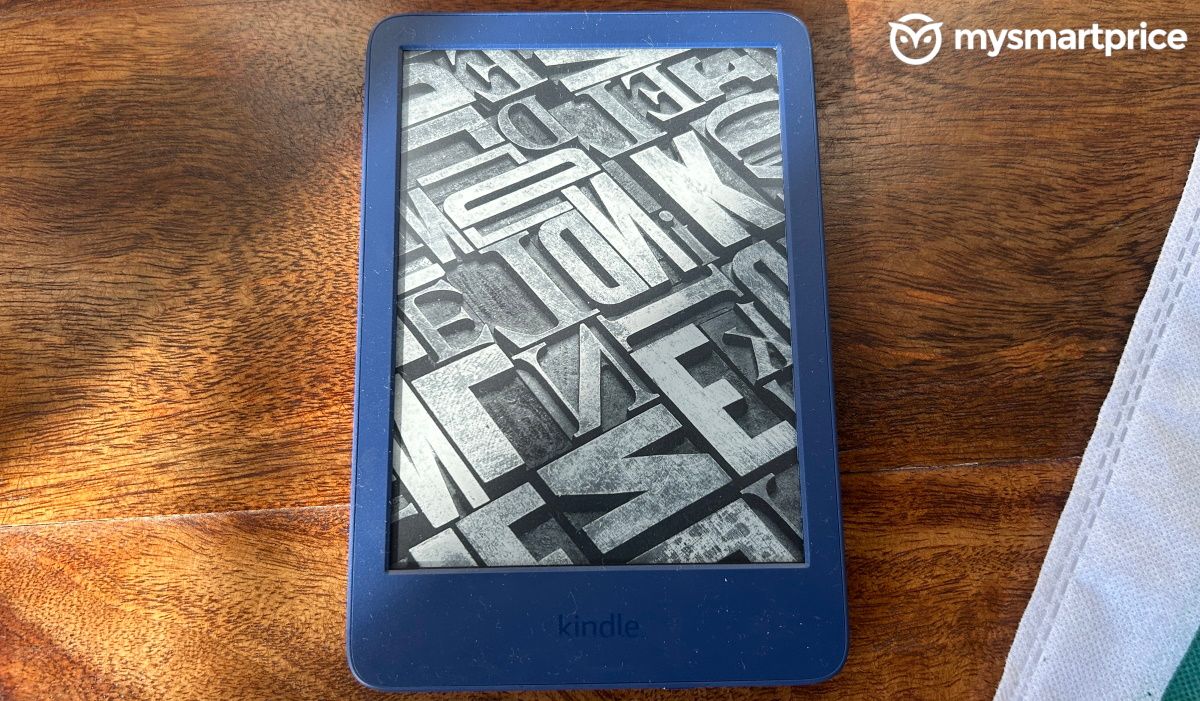 Like other Kindles, the new-gen Kindle also has an accessibility feature called VoiceView Screen Reader which provides spoken feedback when you touch items on the screen. It also supports Bluetooth for audiobooks which is impressive considering this is an entry-level model. We, however, wish that Amazon added two more features – a 3.5mm audio jack and IP rating, which would have made this overall package unbeatable.
We had so much fun reading on the new Kindle during the review. Plenty of features to make a pleasant reading experience, including a dark mode that lets you read comfortably indoors and outdoors. True to Kindle's ethos, the new one also offers a distraction-free device specifically fine-tuned for reading.
Kindle (2022) Review: Battery, charging
If there's one department where the new Kindle blew us away, it has to be the battery. While the company claims up to 6 weeks with a single charge (depending on the usage), we got almost 8 weeks on a single charge with around 4-5 hours of reading weekly.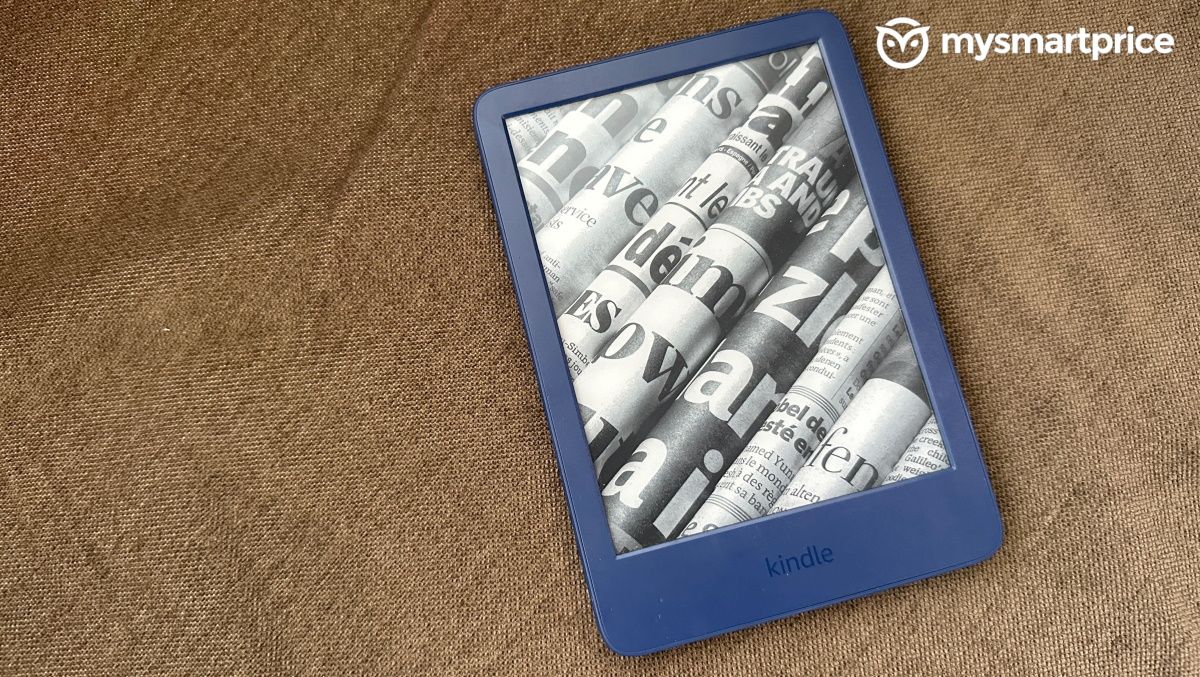 The best thing, it supports USB-C, so there's never anxiety about carrying a dedicated charger for this one. The company ships a USB-A to USB-C cable in the box, though you may never need it as you can charge it with your phone cable, which we believe must be a USB-C (if not an iPhone or iPad). The device takes about 4 hours to charge fully.
Kindle (2022) Review: Verdict
At under Rs 10,000, the new Kindle is an excellent entry-level option for the masses. It packs all the bells and whistles to satisfy reading enthusiasts and offers great value. While there are a few missing features, like an audio jack and no IP rating – which doesn't give as confidence as pricier versions. Nevertheless, this one becomes a great value proposition.