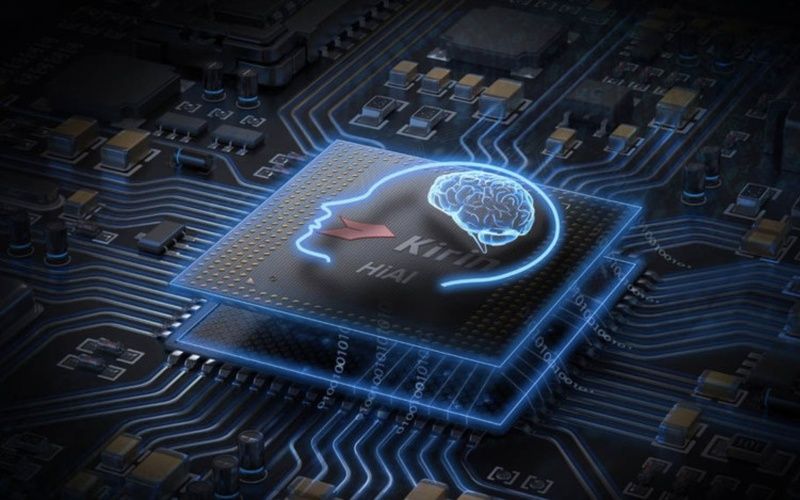 At its IFA 2018 press conference in Berlin this year, Huawei introduced the world's first 7nm mobile processor, dubbed Kirin 980. The Kirin 980 chipset powers the company's latest Mate 20 series flagship smartphones as well as the Magic 2 flagship smartphone from its Honor sub-brand. For 2019, the company is said to be working on its next-gen mobile processor, which will be a direct successor to the current Kirin 980. While it has only been four months since the company unveiled the Kirin 980, the LinkedIn profile of one of Huawei's engineers has revealed that the company is already made good progress with the development of its next flagship mobile processor. The LinkedIn profile also confirms that the chipset will indeed be called the Kirin 990.
Kirin 990 to Feature Energy-Efficient Prefetching
According to the LinkedIn profile, the Huawei engineer has been working on energy-efficient prefetching for the Kirin 990 mobile processor. Qualcomm's latest flagship mobile processor, the Snapdragon 855 also claimed to have optimized data prefetchers aimed at improving efficiency. Since more specific information is not available at this point, it is likely that HiSilicon is doing something similar with the Kirin 990 to further enhance the memory efficiency.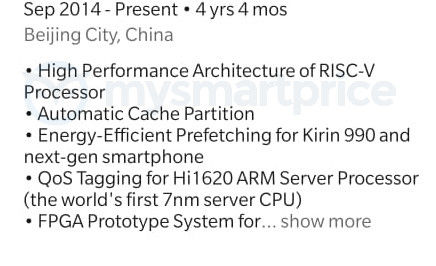 Just like the current Kirin 980, the Kirin 990 is expected to be manufactured on a 7nm FinFET process by TSMC. Unlike the Kirin 980, which was unveiled at IFA this year, rumors claim the Kirin 990 chipset could be introduced in the first quarter of 2019. If the rumors are indeed accurate, it would mean Huawei's upcoming P30 and P30 Pro flagship smartphones could be powered by a Kirin 990 SoC instead of Kirin 980. Huawei hasn't launched an all-new generation of its flagship mobile processor within just six months of the previous generation in the past, so we are not entirely convinced that the Kirin 990 could make its global debut in Q1 2019. Instead, the Kirin 990 is more likely to be introduced in Q3 2019. The Mate 30 series is expected to be the first to be powered by the Kirin 990 chipset.