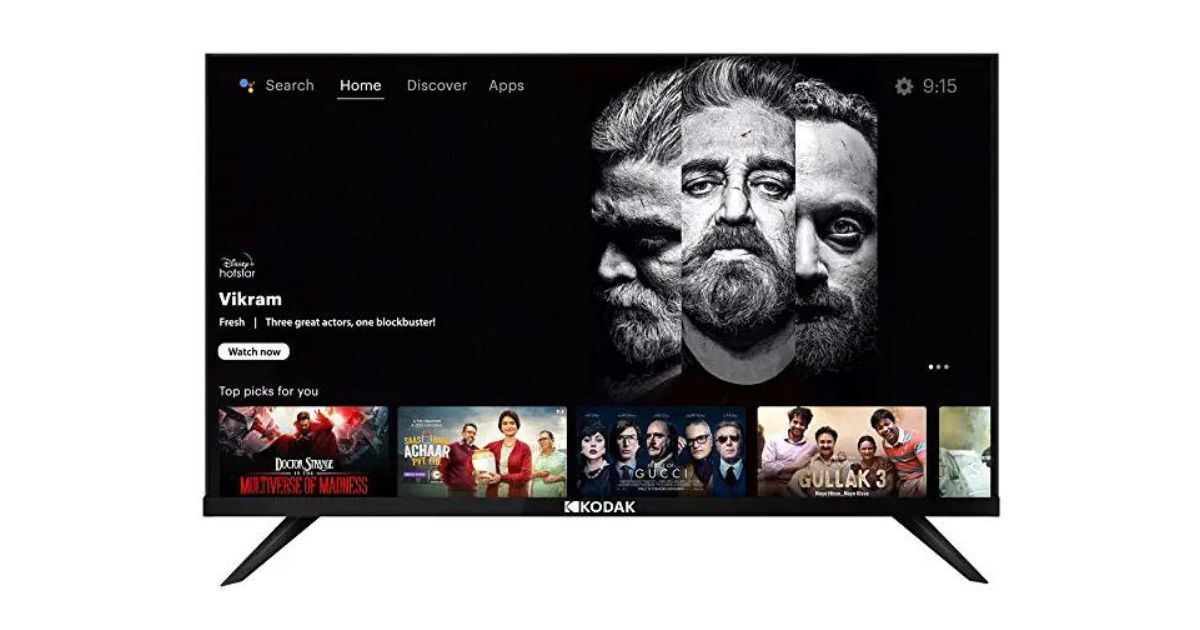 Big Billion Days sale is all set to start on September 23rd with deals and offers across smartphones, electronics, and much more. The sale will last till September 30th and buyers can get deals on the Flipkart app as well as the website during the week-long sale.
We have seen many smartphone makers announce deals, discounts, and massive price cuts on smartphones over the last couple of weeks. Now, Kotak has announced deals on a wide range of smart TVs starting from 24-inch models to massive 75-inch.  During the sale, buyers can get a 10% instant discount on ICICI and Axis bank cards. Let's take a look at the deals and offers from Kotak.
Flipkart Big Billion Days Sale: Kodak TV Offers
Kodak is offering deals and offers on the TV range to mark the opening of their recent manufacturing plant in Hapur. In addition, the company is all set to launch of a new 55-inch model under CA PRO Series during the upcoming Flipkart Big Billion Day Sale and Amazon Great Indian Festival Sale.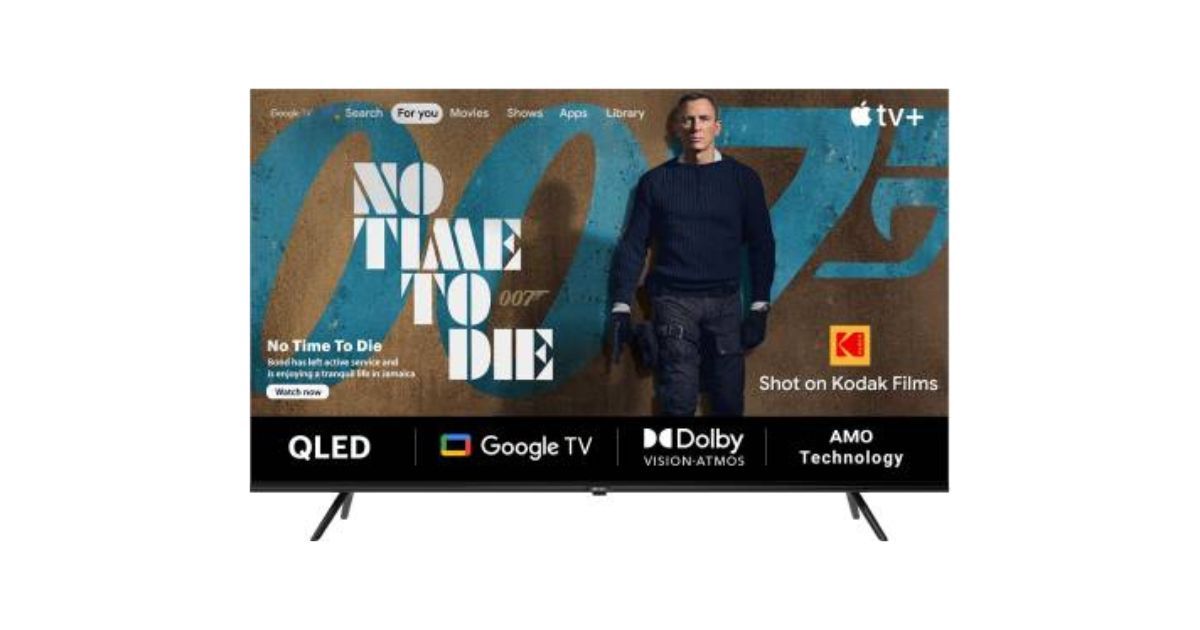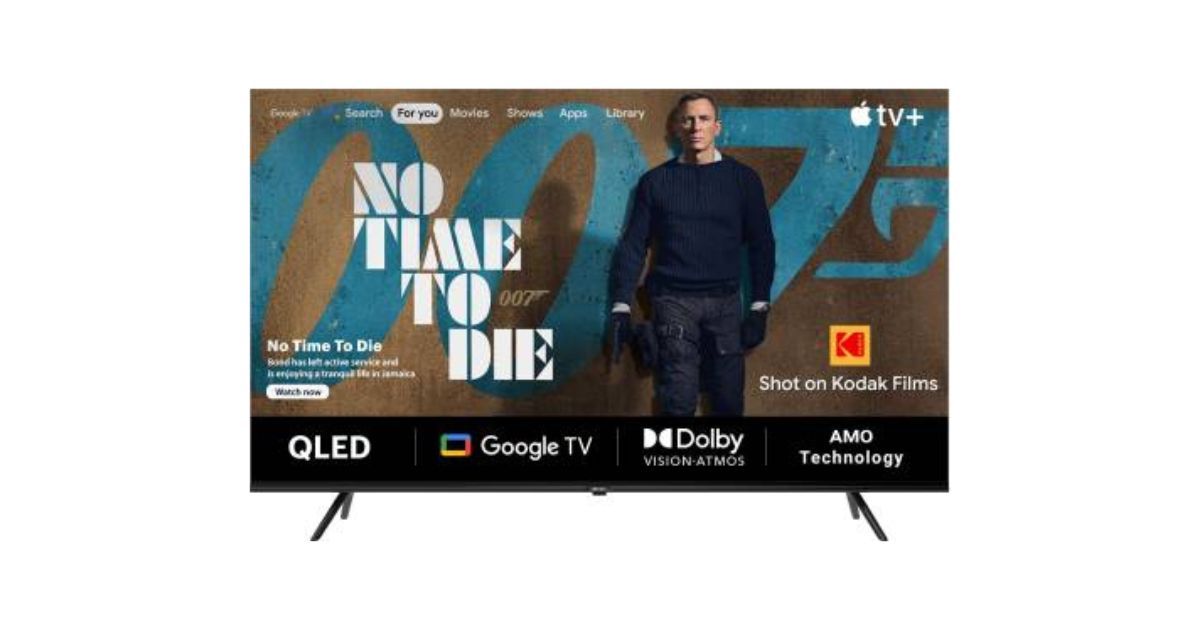 In addition, the TV brand is also offering deals on its official Android Kodak CA PRO and 7XPRO series, starting with prices as low as Rs 5,399. As said earlier, the offers will start on September 23rd. Along with these, Kodak HD LED TV's new Matrix QLED range will be available on Flipkart as BBD Specials with great offers. Flipkart Plus members and Amazon Prime members will get early access from 22nd September 2022 from midnight onwards.
Kodak TVs: Offers on Flipkart Big Billion Days Sale
| | | |
| --- | --- | --- |
| Screen size | Model | BBD Prices |
| 24-inch | 24HDX100S | Rs 5,999.00 |
| 32-inch | 32HDX7XPRO | Rs 8,999.00 |
| 32-inch | 32HDX900s | Rs 6,999.00 |
| 40-inch | 40FHDX7XPRO | Rs 14,999.00 |
| 42-inch | 42FHDX7XPRO | Rs 15,999.00 |
| 43-inch | 43CAPRO5022 | Rs 22,999.00 |
| 43-inch | 43UHDX7XPROBL | Rs 19,999.00 |
| 50-inch | 50CAPRO5066 | Rs 26,999.00 |
| 50-inch | 50UHDX7XPROBL | Rs 23,999.00 |
| 55-inch | 55UHDX7XPROBL | Rs 28,999.00 |
| 65-inch | 65CA0101 | Rs 49,999.00 |
| 75-inch | 75CA9099 | Rs 87,999.00 |
| 43-inch | 43CA2022 | Rs 22,999.00 |
| 55-inch | 55CA0909 | Rs 29,999.00 |
| 50-inch | 50MT5011 | Rs 32,999.00 |
| 55-inch | 55MT5022 | Rs 38,999.00 |
| 65-inch | 65MT5033 | Rs 58,999.00 |
Kodak TVs: Offers on Amazon Great Indian Festival Sale
| | | |
| --- | --- | --- |
| Screen size | Models | Price |
| 24-inch | 24HDX100s | Rs 5,999.00 |
| 32-inch | 32HDX900S | Rs 6,999.00 |
| 32-inch | 32HDX7XPRO | Rs 8,999.00 |
| 32-inch | 32HDX7XPROBL | Rs 9,499.00 |
| 40-inch | 40FHDX7XPRO | Rs 14,999.00 |
| 42-inch | 42FHDX7XPRO | Rs 15,999.00 |
| 43-inch | 43FHDX7XPROBL | Rs 16,999.00 |
| 43-inch | 43UHDX7XPROBL | Rs 19,999.00 |
| 43-inch | 43CAPRO5022 | Rs 22,999.00 |
| 50-inch | 50UHDX7XPROBL | Rs 23,999.00 |
| 50-inch | 50CAPRO5066 | Rs 26,999.00 |
| 55-inch | 55UHDX7XPROBL | Rs 28,999.00 |
| 55-inch | 55CA0909 | Rs 29,999.00 |
| 55-inch | 55CAPRO5088 | Rs 31,999.00 |
| 65-inch | 65CA0101 | Rs 49,999.00 |
| 75-inch | 75CA9099 | Rs 87,999.00 |