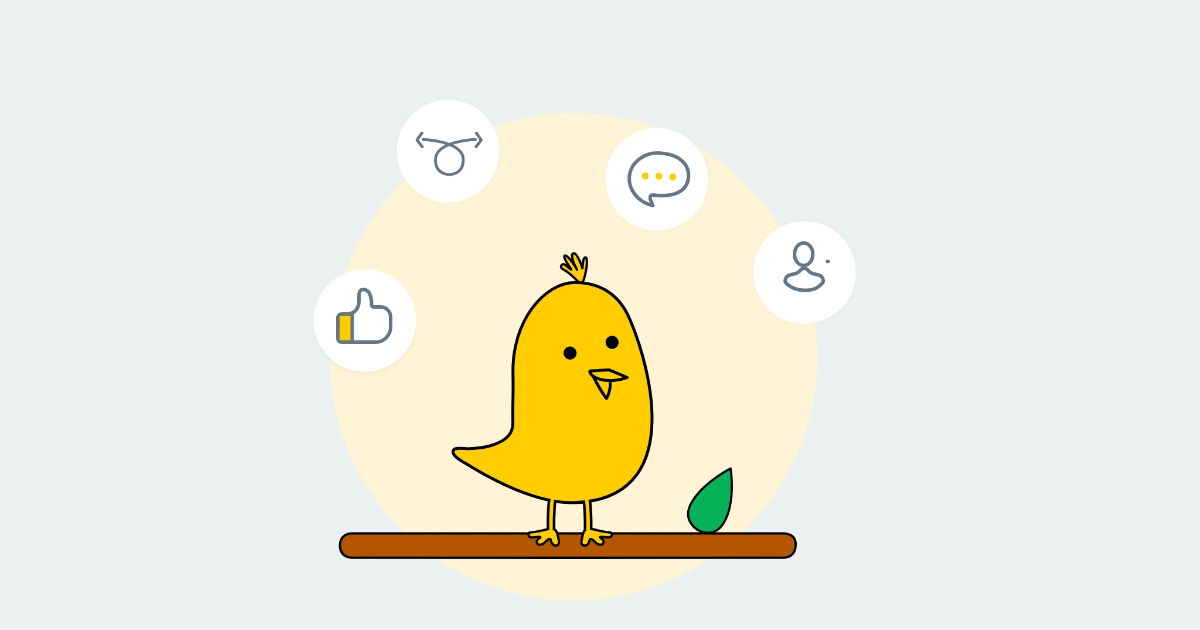 Koo is the homegrown alternative to Twitter that is in the news lately as the government mulls action against Twitter for not complying with 'legal orders' and suspending accounts that allegedly spread anti-India propaganda on the platform. This week, Koo gained some influential users from the Indian Government including Ministers like Ravi Shankar Prasad, Shivraj Singh Chauhan and more. The desi alternative is also being used to disseminate official communications from the government. But what is Koo? Who made it? How do you use it? And how is it different from Twitter? If you have been following the latest headlines, all these are questions that must be swirling in your mind. Let us help answer them –
What is Koo?
Koo, like Twitter, is a microblogging platform where you can share your thoughts and opinions in a small, bite-sized texts. You can also add links, share other 'Koos' (yes that's what 'Tweets' are called in Koo), follow people and see trending hashtags. The app already has over 2.5 million downloads and a 4.7-star rating on the Google Play Store. It's also available on iOS.
The app was launched in March 2020 but only gained traction after Prime Minister Narendra Modi talked about it in his Mann Ki Baat program. The app, made by a Bengaluru-based startup co-founded by Aprameya Radhakrishna and Mayank Bidawatka, also won Prime Minister's Aatma Nirbhar Bharat App Innovation Challenge. More recently, with Twitter drawing the ire of the government, ministry officials have started promoting the app.
How are Koo and Twitter similar?
The main premise behind Koo is essentially the same as Twitter, with some minor but significant differences. Just like Twitter, you can create a 'Koo' with text of up to 400 characters or a one-minute video. Koos by other users that you follow will show up on your feed. You can send and receive DMs, share web links or YouTube videos, use hashtags and tag people using '@'.
Like Twitter, Koo is also being moulded as a platform to get the latest updates from people you follow. Just like how governments of various countries use Twitter to disseminate information and announcements, Koo will be the loudspeaker for the Indian Goverment. It's not clear as of now whether Koo will become the exclusive platform for Government announcements. Presently, the announcements are breaking on both Twitter and Koo.
Along with the central idea of offering a microblogging platform, Koo also lets you see the trending topics on the platforms. Users create trends using hashtags, and just like Twitter, these hashtags are ranked in a 'Trending' section.
The key differences between Koo and Twitter
But not everything is the same. For one, while the premise of microblogging is same as Twitter, the app seems to be leaning towards right-wing politics from the get go. As a result, Koo seems to have more in common with Mastodon and Parler, two social media apps popular among Far Right Republicans in the US, than Twitter.
There's also support for more Indian languages other than Hindi, which is a key requirement for apps made for use in India. Currently, Koo supports Hindi, Tamil, Telegu and Kannada. The app will get support for more Indic languages including Punjabi, Bangla, Oriya, Malayalam and Assamese.
The feed, unlike Twitter, is chronologically arranged. New posts appear on top, followed by older and slightly older posts. This is different from the Twitter feed which relies on complex algorithms to surface relevant content including those liked by other users, content from your lists and those you may have missed. Those complications are not present on Koo, yet.
The feed is also divided into two sections. Three, actually. The home page can be switched between feed and people. The former shows you the posts from users you have followed, while the latter has a list of popular users on the platform whom you can follow. There's also the trends feed that can be accessed by tapping the 'trends' icon on the top right corner. This shows Koos from ministers and popular right wing personalities.
In the People section, you can also select topics and follow personalities who are experts in those topics.
The sign-up process requires a mobile number and accounts are created after entering an OTP sent to the number. This is different from Twitter's sign-up process which only requires an email ID.
But features aside, right now the major difference between Twitter and Koo is the fact that it's being favoured by fans and followers of the Narendra Modi goverment. The app itself is promoting Pro-government content, with hashtags calling for Twitter ban in India, arresting activists, and more.
Why is Koo significant?
Koo is certainly not the only Twitter alternative that's homegrown. But it's the one receiving the most attention from the central government. That's likely because the government is actively seeking to move away from Twitter, and even planning to take action against the platform.
Twitter wrote in a blog post that it has blocked over 500 accounts "that were engaging in clear examples of platform manipulation and spam" along with hundreds more that were violating the platform's rules of conduct by inciting violence and posting inflammatory content.
But at the same time, the company remained tight in its position to protect free speech, going against the orders of the government. It is also exploring legal options in the country to ensure the fundamental right is not compromised on its platform. The post explicitly mentions that Twitter will not take down accounts of news media entities, journalists, activists and politicians.
It seems like this very act of disobedience on Twitter's part has led to the mass exodus of government officials from Twitter to Koo. The only problem? Favouring and promoting content from one side of the political spectrum might end up making the platform an echo chamber for right wing ideas, much like Mastodon and Parler which became an enabler in the Capitol Hill Riots during the last days of the Donald Trump presidency in the US.