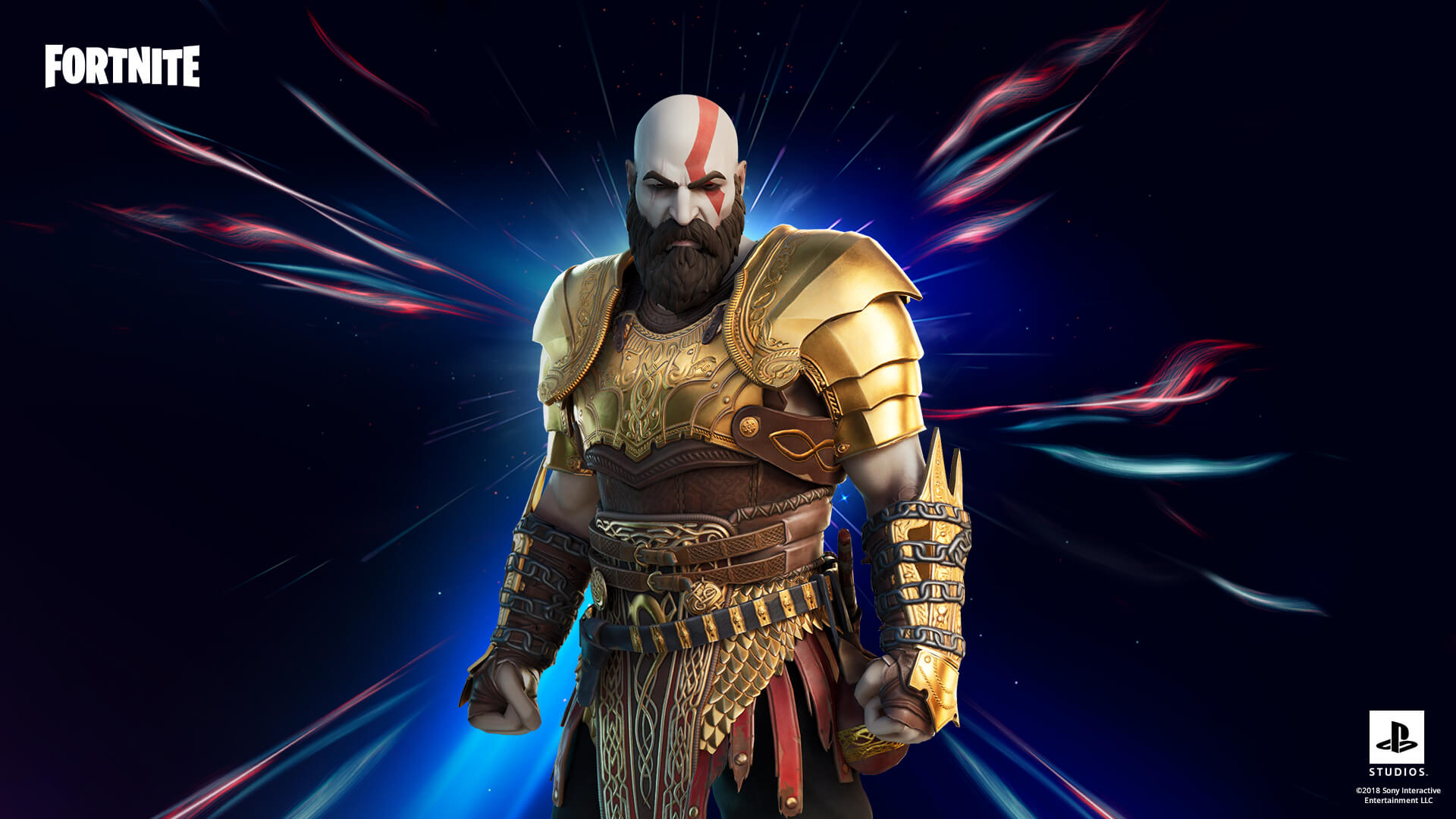 Fortnite has come to be a wonderful amalgamation of pop-culture. The number of crossovers we have seen in the game over the last three years have distorted our concept of what "canon" is. It seems like Fortnite has no intention of slowing down, as we might have one more huge crossover coming soon.
A new leak says that the newly released Fortnite Chapter 2 Season 5 will soon be getting a God of War element. If the leak is true, we should get to see a Kratos skin in Fortnite Chapter 2 Season 5 soon.
Kratos From God of War Coming to Fortnite Chapter 2 Season 5
Kratos will be a skin soon! (Reposted for a better image) pic.twitter.com/S6lgYMcGJR

— HYPEX (@HYPEX) December 2, 2020
Fortnite news and leak Twitter account HYPEX tweeted out the rumoured arrival of Kratos to Fortnite. Fortnite Chapter 2 Season 5 dropped recently, featuring The Mandalorian, and there were a series of "transmissions" that teased the season after the big Galactus event.
One of these transmissions was tweeted out by the official PlayStation account. It said, "the next guy you're picking up has literally vanquished multiple gods with his bare hands in a fit of uncontrollable rage". Sounds familiar?
Incoming audio transmission from @FortniteGame 🔊 pic.twitter.com/SdpmU7OmkM

— PlayStation (@PlayStation) December 2, 2020
Fortnite Chapter 2 Season 5 is themed around the idea of hunters coming together to brace for the return of Galactus after the Marvel superheroes managed to wade him away from the Fortnite island.
It certainly seems like Kratos would fit the bill. However, there is the question of the PS5 exclusivity that God of War has. We could see Kratos come as a PlayStation exclusive, but that would take away from the significance of having the character be a part of the story.
Furthermore, Kratos could also arrive in Fortnite as a mythic boss, with his own mythic weapon(s). There is some chance that this could be an early cross-promotion for God of War: Ragnarok, which is coming in 2021. There are some exciting possibilities with this one, and it looks like Kratos could arrive soon. More on this as it develops.
Keep an eye on us for more about Fortnite, and more on gaming.
Update: Fortnite has now added the Kratos skin to the game.
The victor of countless battles against gods and valkyries, Kratos turns to tackle the chaos of an exposed Zero Point.

Grab Kratos in the Item Shop now! pic.twitter.com/pc4nxewWxP

— Fortnite (@FortniteGame) December 4, 2020
It is not a PlayStation exclusive, but you get an exclusive unlockable style, Armoured Kratos if you play with this skin on the PS5.
There are two bundles, a 2,200 V-Bucks bundle gets you the Kratos skin, a glider, a Mimir back bling, and the Leviathan Axe pickaxe that has its own emote. The other bundle costs 1,500 V-Bucks and comes with just the skin and the back bling.