Highlights
Netflix to release Kuttey on March 10
Directed by debutant director Aasmaan Bhardwaaj
The movie is a multi-star action thriller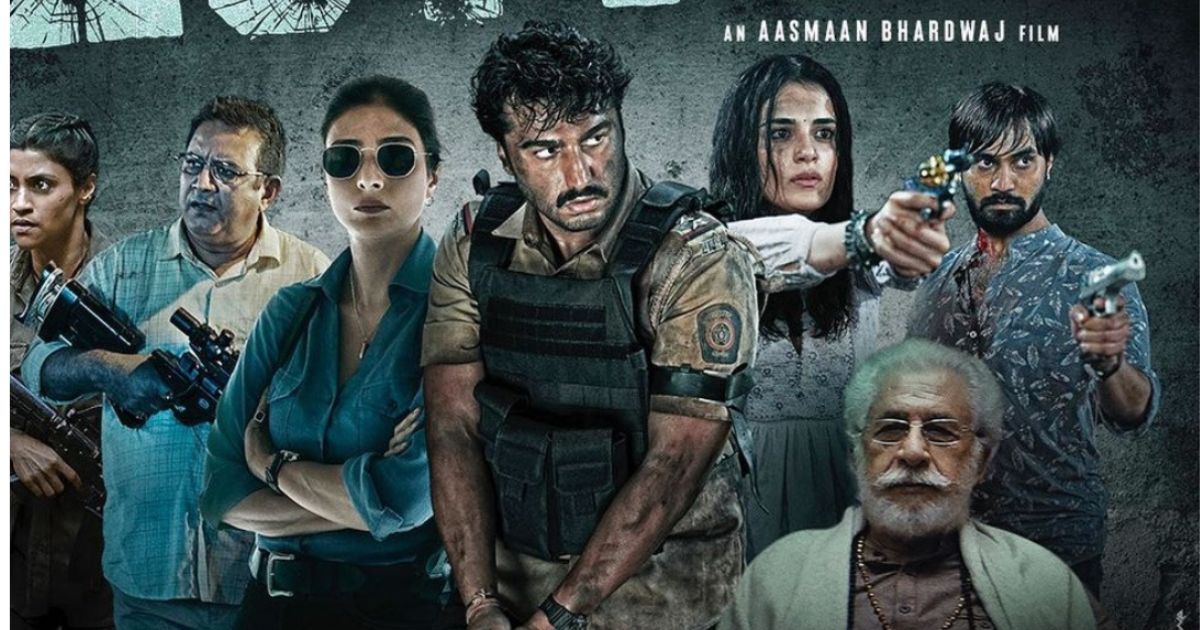 Kuttey, a recent theatrical release starring Bollywood actor Arjun Kapoor, is now going the OTT route and is slated for its Netflix premieres after making its theatrical debut on January 13. According to the most recent information, Kuttey will begin streaming on Netflix on March 10. The same was confirmed just a while ago. Kuttey a highly anticipated Bollywood movie is getting ready for its OTT release. In December 2022, the multi-starrer trailer was revealed and subsequently released in January 2023. The movie is another gritty thriller from Kaminey and Haider's creators.
Hindi film #Kuttey will premiere on Netflix India on March 10th. pic.twitter.com/dldzRjGa5U

— Streaming Updates (@OTTSandeep) March 1, 2023
Kuttey Cast
Aasmaan Bhardwaj wrote and directed the action-crime film Kuttey. Together with Konkona Sen Sharma, Radhika Madan, and numerous more in supporting roles, the film stars Arjun Kapoor, Tabu, and Naseeruddin Shah in the key roles. The dialogue and extra script for this film were written by Vishal Bhardwaj.
The film editing was carried out by A. Sreekar Prasad, and Farhad Ahmed Dehlvi handled the cinematography. The music and background score for the movie were created by Vishal Bhardwaj. The film "Kuttey" was produced by Luv Ranjan, Vishal Bhardwaj, Ankur Garg, and Rekha Bhardwaj under the auspices of A Luv Films and Vishal Bhardwaj Films Production.
Plot
Kuttey portrays the plot of a truck carrying billions of dollars much like an action crime film. The opening of the trailer, which states, "There is a rule of the jungle, either kill or get killed," establishes the plot of the movie. At the beginning of Kuttey, Gopal (Arjun Kapoor) and Paaji (Kumud Mishra) are given the task of carrying out a contract to assassinate a politician's competitor. However, everything goes wrong as the corrupt cop within them plots mischief and greed takes control. They need money to buy themselves some time to save their uniform. That is where it all begins. Will those men succeed in what they set out to do, or will they turn selfish? The film's subsequent events provide the answers to these queries.
Reception
The trailer's caption "All the dogs are after one bone, Will these dogs eat the bone or will their greed cause them to lose?" essentially summed up the storyline of the film. The entire cast posted the trailer to social media. During a press conference, the cast and crew gathered to discuss additional movie information. The film has a 6.4 IMDB rating. The movie made 3.75 crores at the box office while receiving negative reviews.