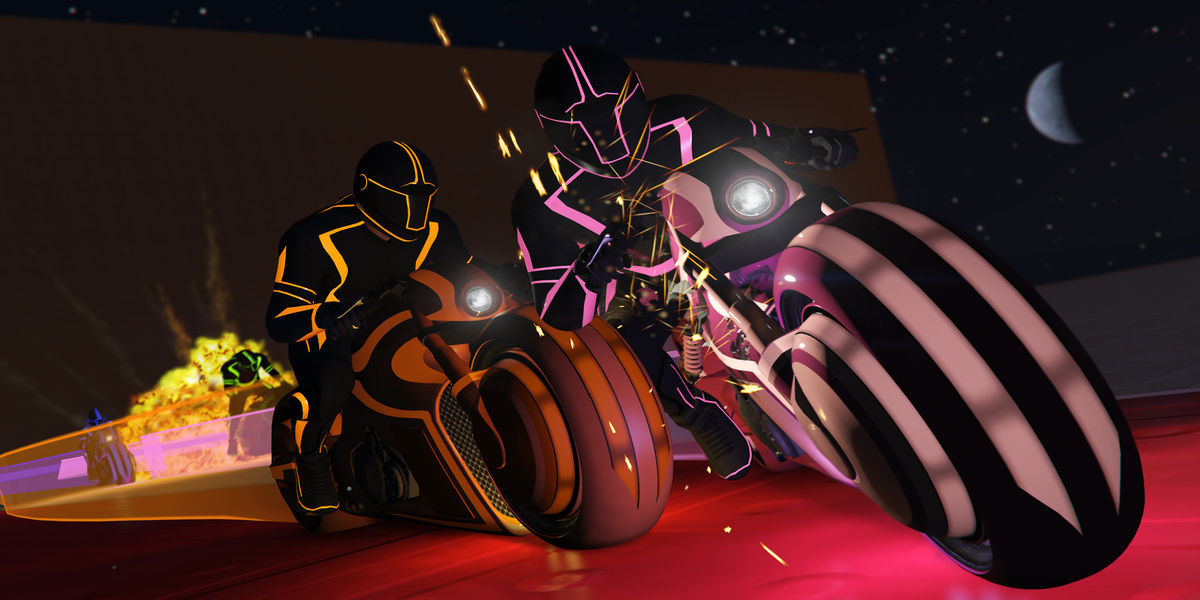 Rockstar Games have their work cut out for them with the GTA franchise as there is a lot of exciting fans in store for fans this year. Not only will Grand Theft Auto V receive next-gen treatment come November 11,2021 – but GTA Online will receive a new "summer update" in the next couple of months.
As a little something to get players excited ahead of the major summer update, Rockstar are plying their fans with new content in the weekly updates. Every Thursday, players are treated to discounts and a new podium car, along with bonus RP and Cash.
But this week, players also receive 7 New Deadline modes, along with the usual discounts and bonus RP and Cash.
Also Read: Can GTA Online Survive Another Console Generation In Its Current State?
GTA Online Weekly Update 6/24 Adds 7 New Deadline Modes
Deadline Adversary Mode is a pretty fun match type – especially for TRON fans. The 7 new Deadline modes can be found in the Jobs menu and can be played right now. Deadline Adversary Mode will also pay out 3x RP and Cash this week in GTA Online – which is all the more reason to try out the new game modes this week.
New Deadline Game Modes:
Deadline VIII – Vinewood Racetrack (2-4 Players)
Deadline IX – Pillbox Hill (2-4 Players)
Deadline X – Del Perro Beach (2-4 Players)
Deadline XI – Terminal (2-4 Players)
Deadline XII – Galileo Observatory (2-4 Players)
Deadline XIII – Galilee (2-4 Players)
Deadline XIV (2-4 Players)
To play these modes, simply head into the Pause Menu > Online > Play Job > Rockstar Created > Adversary Mode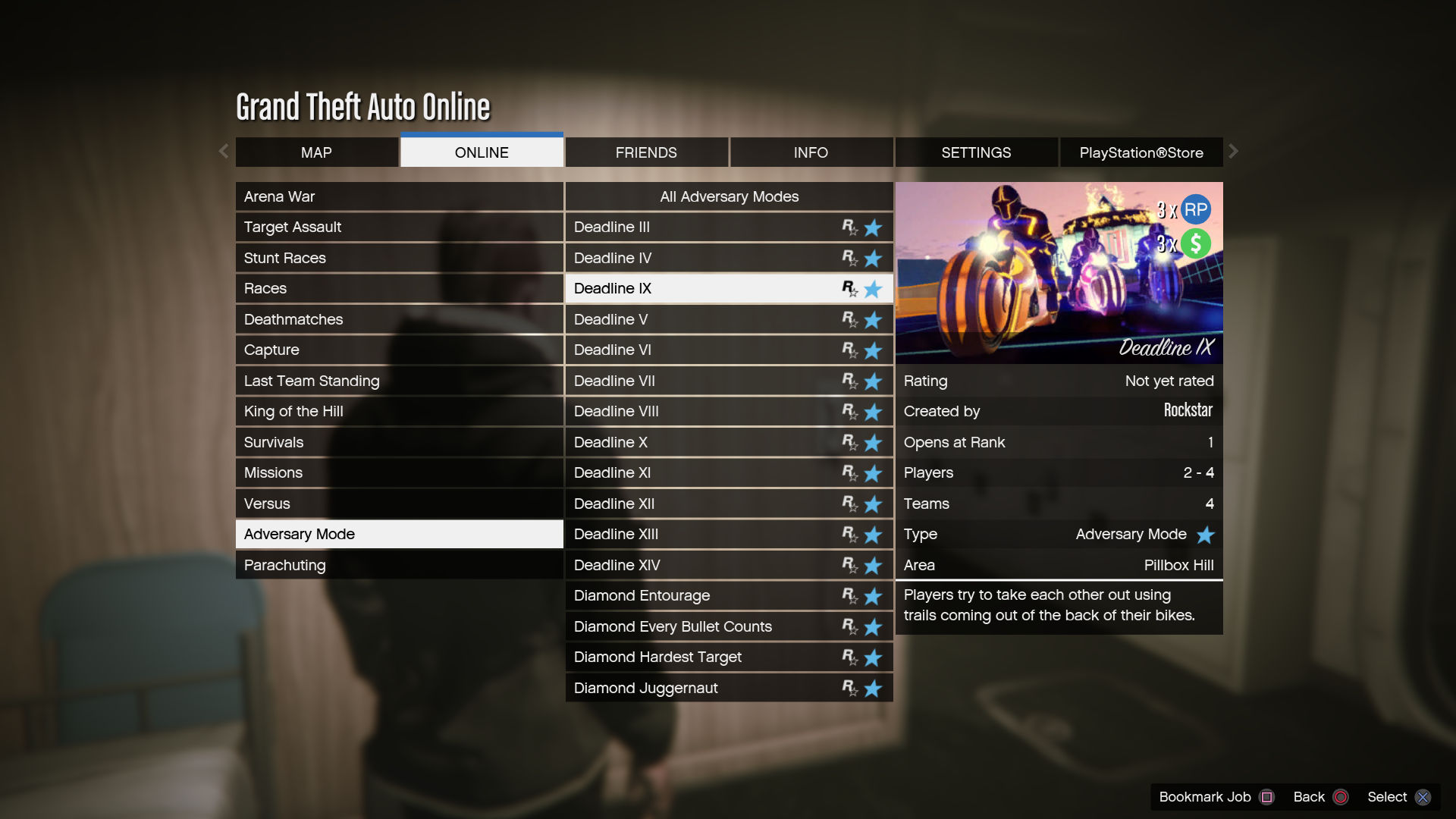 The planned Summer update for GTA Online doesn't have a release date yet, but Rockstar is likely to divulge in the next couple of months. The update is likely to bring new missions to the game, for which a new specialized vehicle has been teased.
Fans are expecting Rockstar to come through with the big guns this year – as there is also a "surprise" planned for the 20th Anniversary of Grand Theft Auto III. It will be interesting to see how Rockstar's plans unfold later during the year.