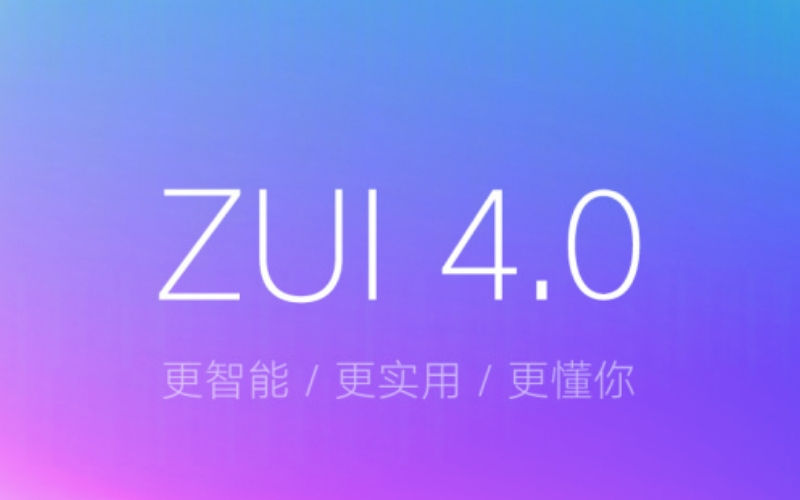 Earlier this year, Lenovo had promised that it will start rolling out the latest ZUI 4.0 software update to its ZUK lineup. A couple of months later, the company has now officially announced the roll-out schedule for ZUI 4.0. The new software update will bring plenty of new features, improvements, bug fixes, and more.
Customers have been waiting a long time for the update to arrive. ZUI 4.0 is based on Android Oreo, so it is still not the latest software out there. Better late than never though, and ZUK users can finally get a taste of Oreo on their devices. Read on to know what's new in ZUI 4.0 and what phones will get the update.
Lenovo ZUI 4.0 Software Update Features
The new ZUI 4.0 update is based on Android 8.0 Oreo, as mentioned before. The update brings some new features to the custom ROM of Lenovo. The company has been using this ROM on most of its phones, expect the Motorola branded ones. In China, some of the Motorola phones also run on ZUI ROM.
The ZUK series phones from Lenovo have been using ZUI from a while now, and they come with features such as U-Touch. This is a really helpful feature, and with the latest ZUI 4.0, it gets better. The update features U-Touch 4.0, which includes full-screen gestures, and more.
Lenovo has also added some AI functionality to the software, and even a voice assistance. There's also a new Game mode in Settings, which should improve performance while gaming. The update brings improved battery life, and a smoother overall experience to the ZUK phones. The company will start rolling out ZUI 4.0 for beta testing by the end of this week. The roll-out will start in China first, and will then be available in other regions. Yes, this is still in beta, which means that the stable version could take even longer to be released.
Lenovo ZUI 4.0 Compatibility
During the announcement of the Lenovo S5 earlier this year, the company announced that several phones will be compatible with the new ZUI 4.0 software. In August, the company started rolling out the update to the Lenovo Z5 smartphone.
Firstly, the ZUK series phones, which include the ZUK Z2 Pro, the ZUK Z2(Plus), and the ZUK Edge, will all be receiving the beta update in the new week. The update will also be compatible with phones such as the Lenovo S5, Lenovo K5, K5 Play, the 2018 Moto Z Series (China variant), and the Moto Z2 Play (China variant).
Those who have been waiting for the ZUI 4.0 update, will now be able to sleep in relief, knowing that the update is just around the corner. If you are waiting for the Android 9.0 Pie based ZUI update, then you will have to wait much longer.