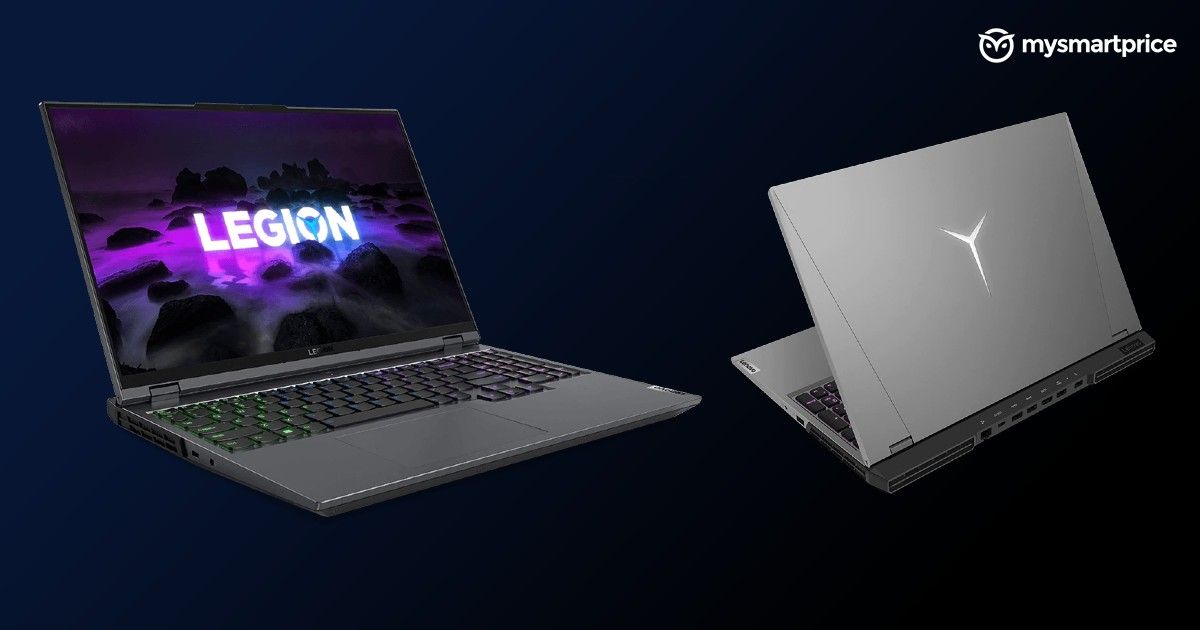 The Lenovo Legion 5 Pro is set to launch in India soon, giving gamers yet another RTX 30 series gaming laptop to consider alongside the already launched slew of Asus ROG and MSI Stealth and Raider series laptops. The Legion 5 Pro comes to India in its 6th generation avatar now, and uses AMD Ryzen 5000 series processors to deliver all the firepower in tow. The global configurations that have already been made available reflect on the favoured choice of AMD Ryzen 5000 series CPUs and Nvidia RTX 30 series GPUs powering the best of the new generation gaming laptops, and combined with its potential prices, the Lenovo Legion 5 Pro is set to be an exciting option to consider for gamers.
Lenovo Legion 5 Pro: expected price
The Lenovo Legion 5 Pro is priced globally at an introductory price of $1,300 (approx. Rs 97,000), for a configuration that uses the AMD Ryzen 5 5600H processor, a 4GB Nvidia RTX 3050 GPU, 8GB RAM and a 256GB SSD. For the most powerful options, which range all the way up to the 8GB Nvidia GeForce RTX 3070 GPU along with at least 16GB of RAM, the Legion 5 Pro will start at around $1,995 (approx. Rs 1.5 lakh). In India, the older generation Legion 5 with 10th gen Intel Core i7 and the Nvidia RTX 2060 cost somewhere around Rs 1.8 lakh, so it would be safe to expect a slightly higher markup on that — pegging the peak configuration Legion 5 Pro at definitely higher than the Rs 2 lakh ballpark.
Key specifications
In global markets, the Lenovo Legion 5 Pro features AMD Ryzen 5000 series CPUs, and you can have up to the Ryzen 7 5800H processor. The base variants globally come with 8GB RAM, which you can configure up to 16GB or 32GB of DDR4 memory. The base configuration of the laptop uses a 256GB SSD with the Ryzen 5 CPU, while Ryzen 7 options start with 512GB SSD, on which an extra 1TB can be added. The choice of GPU is the RTX 3050 4GB for the base variant, which will likely be pegged as the 'budget' gaming laptop from Lenovo. The RTX 3060 6GB and the RTX 3070 8GB are the two GPU choices for the Ryzen 7 variant of the Legion 5 Pro.
All variants get a new, 16:10 display from the Lenovo Legion 5 Pro, featuring a 16-inch IPS 2K+ resolution panel with 165Hz refresh rate and Dolby Vision certification. The laptop also features a two-speaker setup with Nahimic audio configuration. There is a built-in HD webcam, and the keyboard features white backlighting. The peak configuration Legion 5 Pro also features 4-zone RGB backlighting on the keyboard.
The Lenovo Legion 5 Pro launches in India next week, on July 26, and it will be interesting to see how Lenovo shapes up its lineup in India.