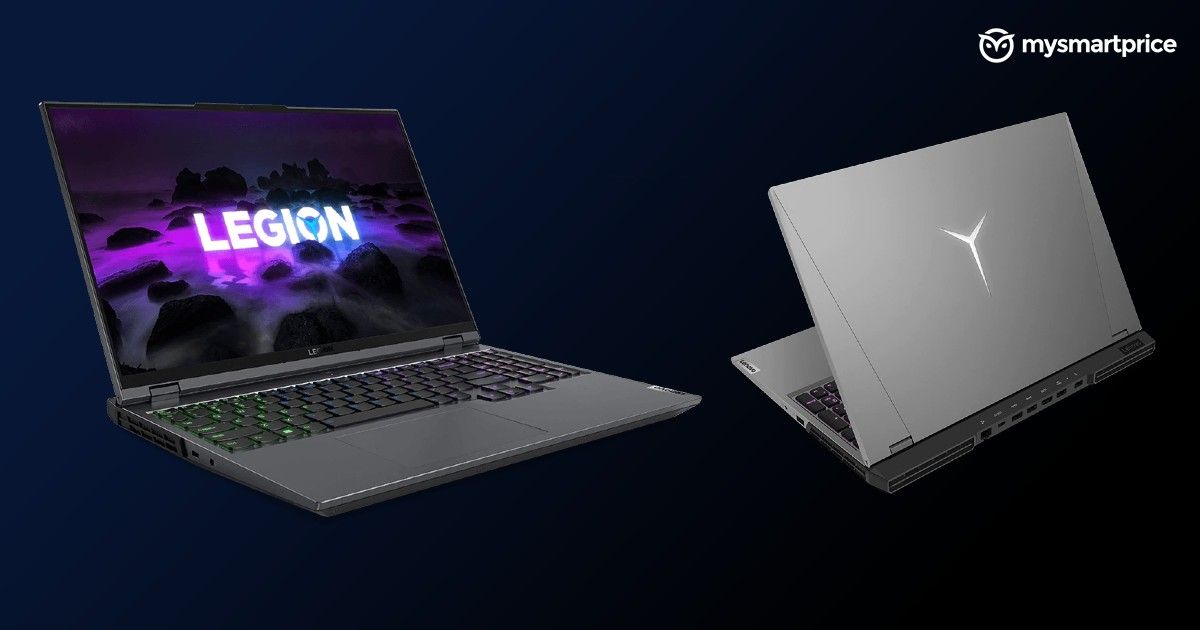 Lenovo is following HP in adding new gaming laptops to its portfolio here in India. The company followed announcements about the new HP Victus E and HP Victus D laptops today, by announcing the Lenovo Legion 5 Pro gaming laptop in India. The laptop will have Lenovo's gamer-centric Legion Ultimate Support, which offers specific support services meant for gamers. It will run on AMD's Ryzen 7 5000 Series processors and will sport up to 140W Nvidia GeForce RTX 3070 graphics chip inside. The laptop starts at Rs. 1,39,999, while the Legion Ultimate support will start at Rs. 999 (more on prices later).
Lenovo Legion 5 Pro specs and features
The Lenovo Legion 5 Pro runs on the AMD Ryzen 7 5800H processor, which is built on the company's powerful Zen 3 architecture. The company says the device will offer "lightning fast" frame rates and up to 8.1 hour battery life. It also has Lenovo's Legion AI Engine, which lets the laptop shift power between the CPU and GPU, which can help improve battery life and provide better performance while gaming.
The Legion 5 Pro also has the Legion ColdFront 3.0 thermal management system, which is Lenovo's in-house design. It uses multiple thermal sensors, a quad channel exhaust system and a turbo-charged dual-fan design to cool the laptop down when required. The idea is to reduce throttling when the processor is heating up, and allow the laptop to perform under sustained load.
Further, the Lenovo Legion 5 Pro runs on the AMD Ryzen 7 5800H processor, and it has a 16-inch QHD IPS display with 165GHz refresh rate, and up to 3ms response time. It also supports Nvidia and AMD's G-Sync and FreeSync features, along with Dolby Vision and HDR 400 support. Lenovo's Legion TrueStrike Keyboard, which has four-zone RGB lighting and larger touchpads than before.
It also has 3D Nahimic Audio, which the company claims is designed specifically for gamers, allowing 360-degree audio and features like smart volume reduction and Night Mode. There's also a Sound Tracker, which visually points out the sound's source and direction in a game. The laptop can also suppress background noise when you're doing voice chats.
Lenovo Legion 5 Pro pricing
The Lenovo Legion 5 Pro is priced at Rs. 1,39,990 for the Nvidia GeForce RTX 3060 16GB version, while the 32GB variant will be priced at Rs. 1,59,990. It will be available on Amazon and Lenovo's own website at first, but will come to offline stores from August onwards as well.
On the other hand, Legion Ultimate Support starts at Rs. 999 for one year, and Rs. 1,999 for two years.