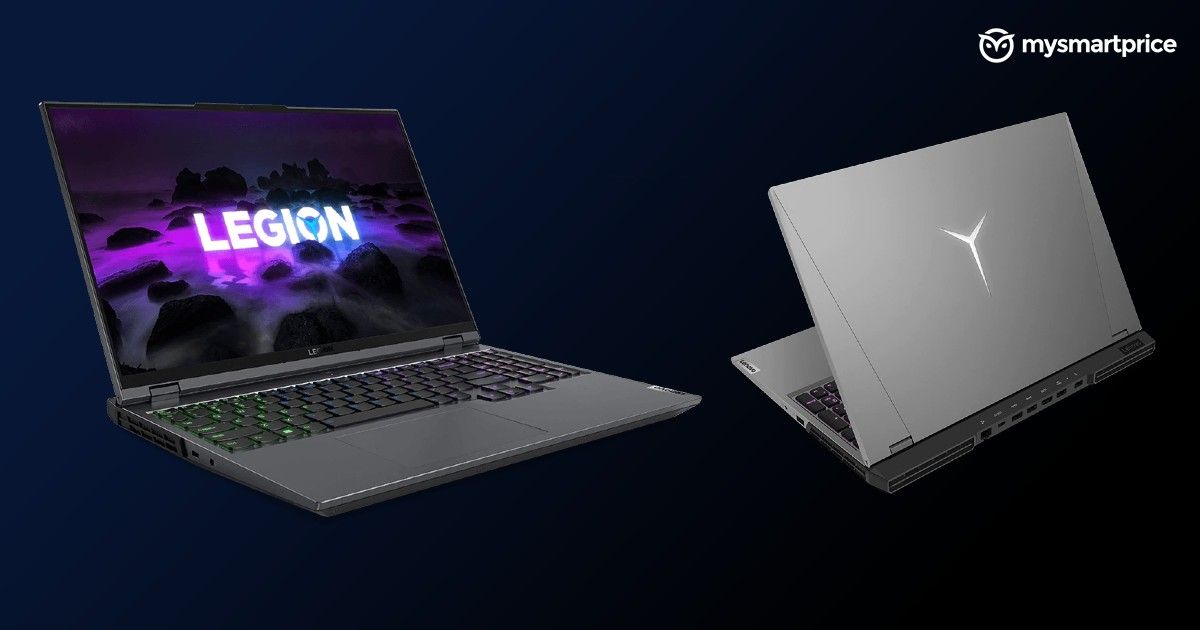 The Lenovo Legion 5 gaming laptop is close to launch in India, or at least that's what the company's product specifications website suggests. The gaming laptop has been listed on Lenovo's official marketing website, which suggests that it will come to India soon. The Lenovo Legion 5 Pro had also been listed on the website two days ago. The laptop sports the Nvidia GeForce RTX 3070 GPU, while the Legion 5 runs on the RTX 3050 chip. It also seems like Lenovo will bring both the Core i5 and i7 versions of the laptops to India.
Lenovo Legion 5 specs
It's not clear whether there will be multiple versions in India yet, and Lenovo's product certification website only mentions the Intel/Nvidia variants, but the Lenovo Legion 5 also has the AMD Ryzen 5800H CPU option in global markets. According to this listing, the company is planning to bring the 11th generation Intel Core i5 and Core i7 versions of the laptop to India, combined with the Nvidia GeForce RTX 3050 GPU. The Core i5 version might be paired with the GTX 1650 GPU, while the Core i7 variant will have the RTX 3050 chip.
The Legion 5 also has 15.6 inch and 17 inch screen variants, and FHD resolution. It also supports 144Hz refresh rates. The listing doesn't mention the 17 inch variant though, so we don't know if it'll come to India yet. On the other hand, it does seem to confirm that the laptop will have both 512GB and 1TB SSD storage options in the country.
Lenovo Legion 5 Pro specs
As mentioned before, the primary difference between the Legion 5 and Legion 5 Pro is that the Pro version runs on the RTX 3070 chip from Nvidia. Lenovo is also pairing that device with 11th generation Intel Core i7 chips, and they should have 1TB SSD storage. 
If you're wondering whether the information from this website is dependable, the Lenovo Product Certification Reference website is usually not a website that's meant for the public. As the 'about' section of the website says, it's a "marketing deliverable revealing comprehensive information about the features and technical specifications of Lenovo Products".
Thanks for reading till the end of this article. For more such informative and exclusive tech content, like our Facebook page