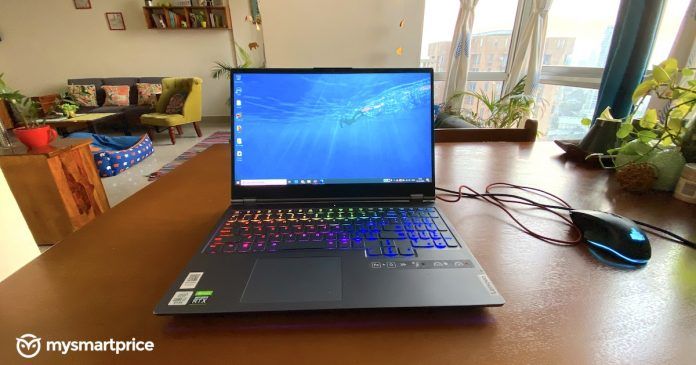 Ever since I shifted to the Apple MacBook Air from a Windows machine back in 2014, there has been no looking back. I've ploughed through hours of writing assignments on the machine and loved it so much that I recently upgraded to a more powerful MacBook Pro.
But, just for fun, I recently decided to embark on an experiment. When Lenovo offered to send their latest gaming beast – the Legion 7i – I took the plunge. The idea was not to review the laptop but to find out how much has changed in the world of Windows.
You can read umpteen reviews of the Legion 7i out there that go into the nitty gritties of the performance, and to be honest, I'm not even qualified to do an in-depth review…yet. 
However, what I can do is give you a parallel "common man" perspective from a Mac fanboy on how Windows machines are not all bad. Plus, there are a few obvious advantages to using one – such as the Legion 7i that I have for review. Allow me to explain.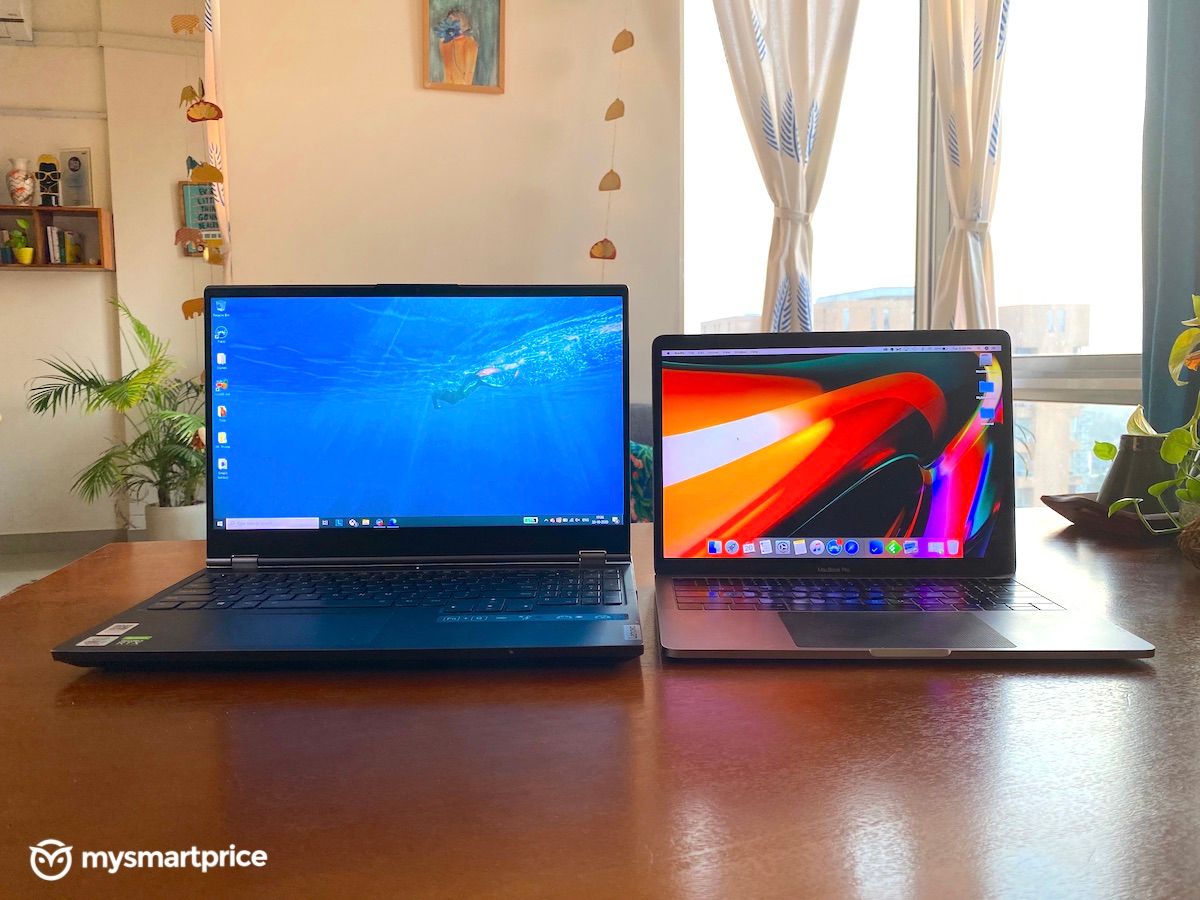 Legion 7i – fairly compact for a gaming laptop
So, the first thing that caught me off guard was the size of the Legion 7i. After having used ultra-portable machines for a long time, the Legion 7i was big. But, that's a naive take on the Legion 7i's size. The laptop – especially with the kind of specs it packs inside – is actually pretty damn compact and light.
The review unit that I received had a 10th generation Intel Core i7-10875H processor, 16 gigs of RAM, and a friggin Nvidia GeForce RTX 2080 Super Max Q GPU, and 1TB for fast SSD storage. To call it a beast would be doing it injustice. It's the king of the laptop jungle. Coming back to the size, I wouldn't mind putting this in a bag and lugging it around. It is not unbearably big.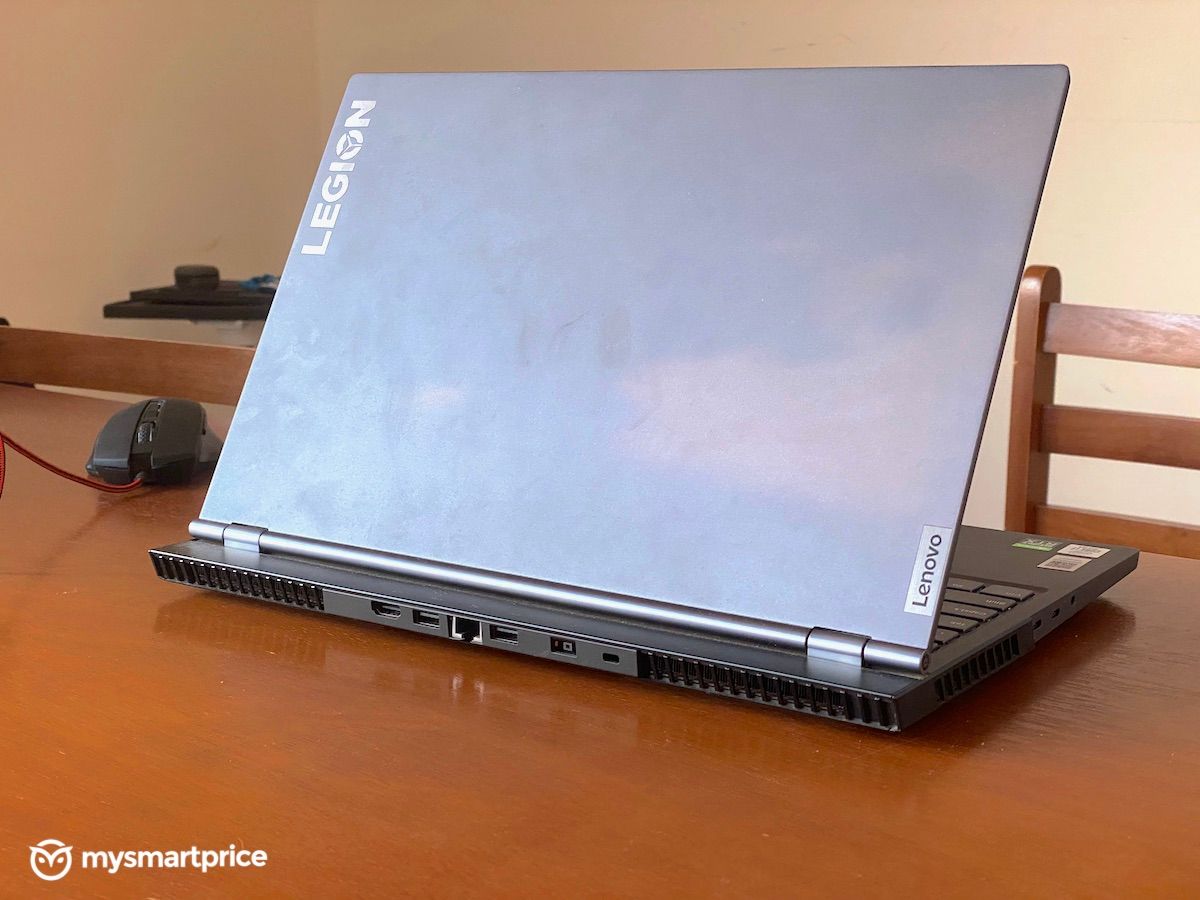 By the way, all the ports are on the rear. I think that is a really smart design choice considering you can hide it away in case you place it on a desk and your plug points are all hidden behind the laptop's screen. 
Also read: ASUS ROG Zephyrus G14 Gaming Laptop Review: The Undisputed Performance King
Obviously, this laptop doesn't come cheap. It'll set you back by a little less than Rs 2,50,000. Although, I need to indulge in some context setting here again. Similarly-specced laptops from Acer and ASUS are more expensive and don't even include the 10th gen Intel Core processor. So, as far as gaming laptops go, the Legion 7i is priced appropriately. 
Legion 7i – a MacBook user might not be impressed by the keyboard and trackpad
For a MacBook Pro user like myself, the design of the laptop is a little out there. I mean, the display and the hinge are not attached to the edge of the base and are moved slightly inwards. I also noticed that the display doesn't stay still and wobbles at the slightest of touches. Interestingly though, it can go as flat as 180-degree but I don't know who has such a use case. Maybe if the display had a touchscreen, it'd make sense. Otherwise I don't know the utility of such a design. 
Plus, there is RGB lighting on the keyboard and on the vents. Thankfully, you can shut it off easily. I say "thankfully" because I loathe RGB lights. The gamer aesthetic is definitely not something I can ever get behind. However, the rest of the design with its staid grey colour palette is pretty subdued and that is up my alley, once I switched off the RGB.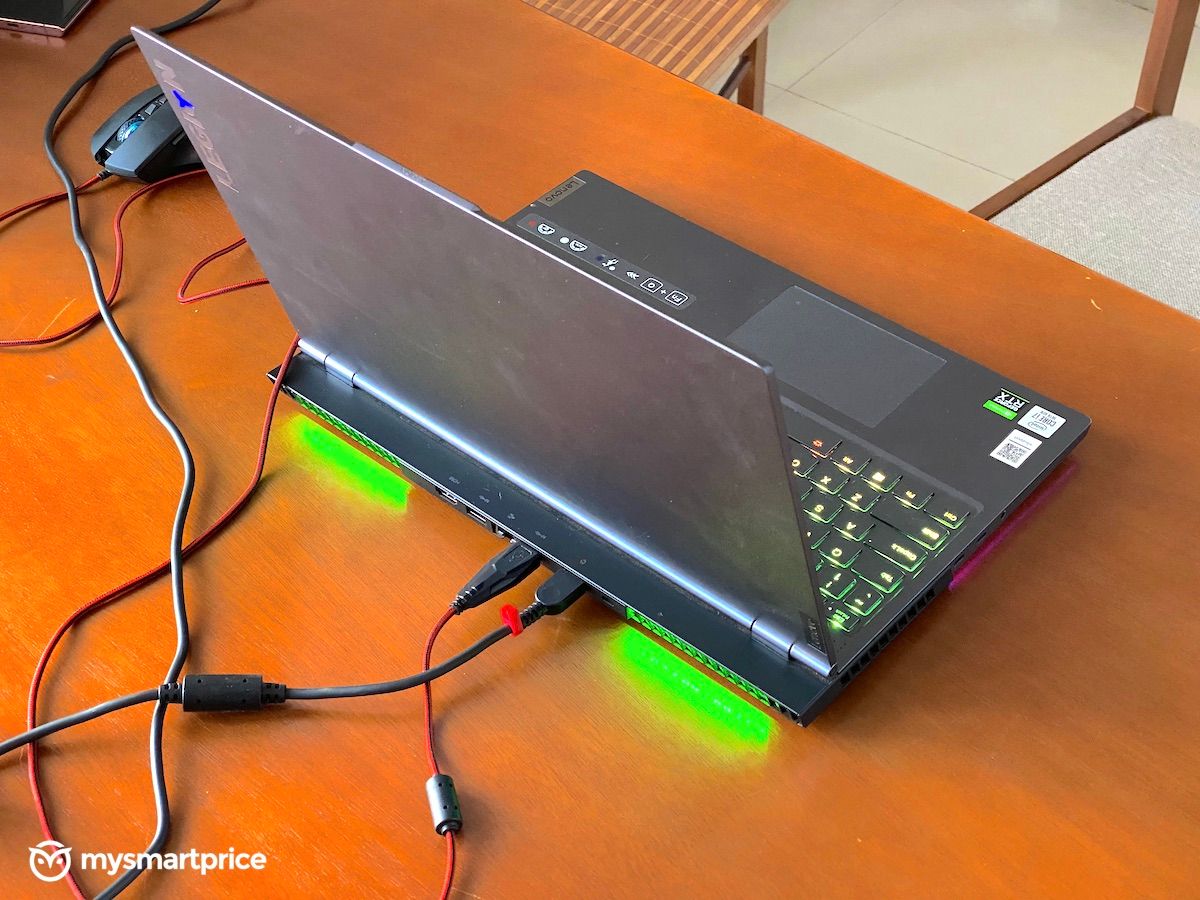 As for the keyboard and the trackpad, I wasn't very impressed to be honest. The trackpad has a fairly large surface area but, if you are coming from an Apple machine, it is definitely not going to impress you; it is definitely not as smooth and responsive I'd have liked it to be. I actually ended up using a mouse for the duration of my review. As for the keyboard, you get a full layout with a numpad all packed tightly in a cramped space. The numpad could've been avoided if you ask me.
Including it has shifted the position of the QWERTY keyboard and now it is slightly off centre, making it awkward when you use it first. I did get used to it over a period of time, if it is any consolation. The key travel is alright but it feels soft to press and the tactile feedback isn't very good. 
Lenovo Legion 7i – display is the pièce de résistance here
The 15.6-inch IPS LCD FHD+ panel has an anti-glare coating and has a display refresh rate of 144Hz. It can also get as bright as 500 nits and supports HDR content too. I am a little out of touch with the laptop side of the tech world, so I am sure there are better displays on laptops out there, but this one was mind-blowing too! It is such a clean and crisp panel with excellent brightness levels and fairly accurate colours that I found it a delight to play games on and watch Netflix videos as well. By far, the display on the Legion 7i has to be the best feature of this laptop.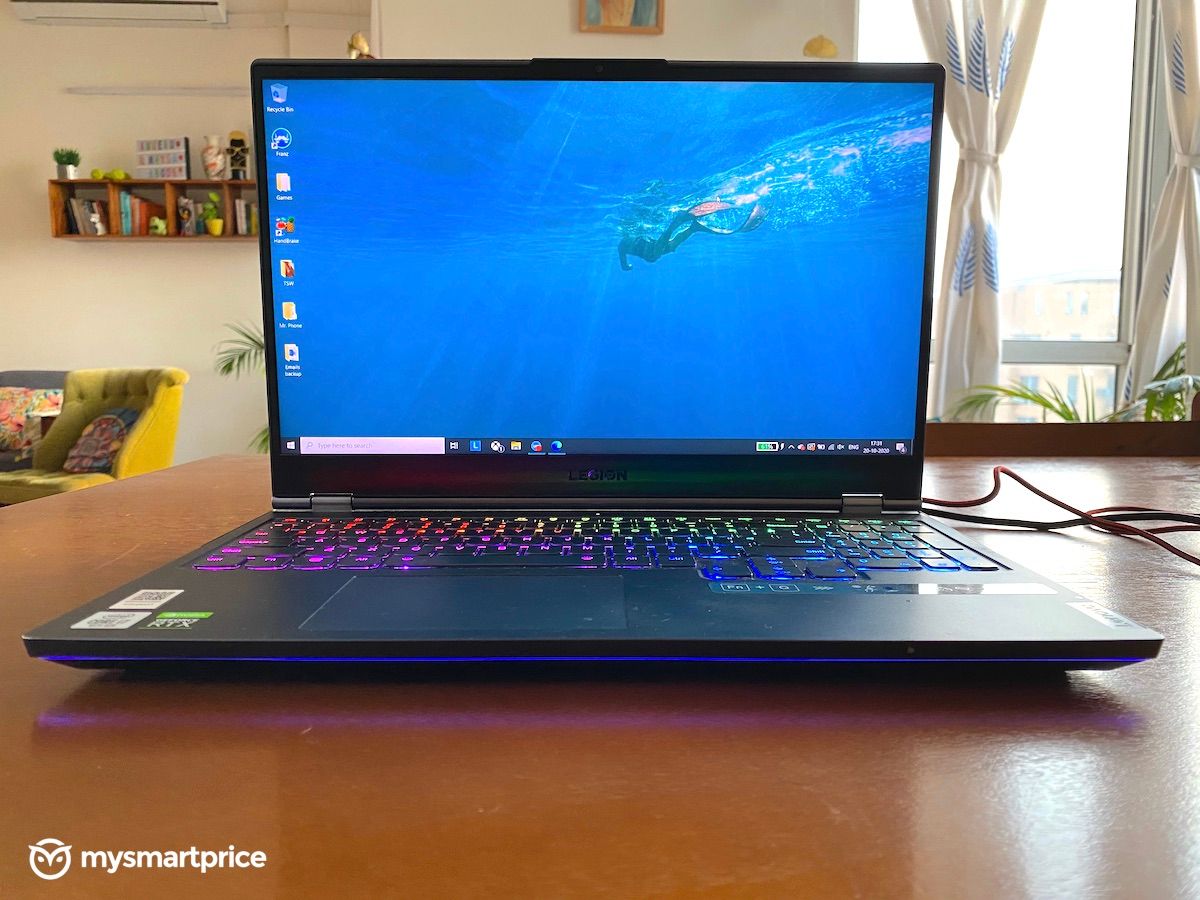 Lenovo Legion 7i – how good or bad is Windows?
So, going back to Windows after ages felt different but familiar at the same time. It looks visually modern and aesthetically more appealing now. But, it is not without flaws:
Compared to a MacBook, the screenshot taking process is such a pain. Print screen to take screenshots is the clunkiest process even today. 

The built in photo gallery has extremely underpowered editing tools. You have to get a third-party solution.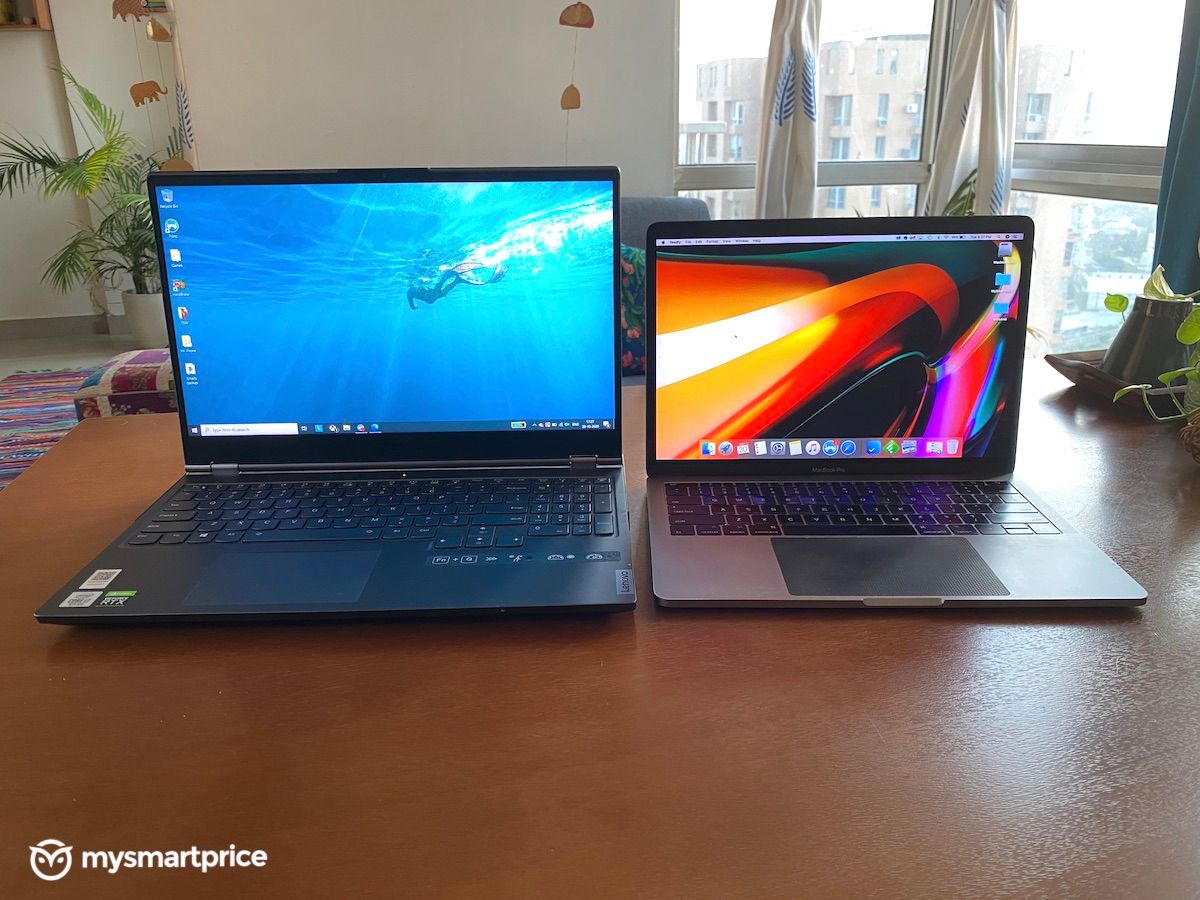 I mean, these are minor grievances but annoying nonetheless. Otherwise, MacOS and Windows are mostly matched well. 
Lenovo Legion 7i – I can't even begin to tell you how much I loved gaming on this machine
For gaming, I prefer dedicated consoles. My trusty PS4 has been around ever since launch. Which is why when I played games on the Legion 7i, I wanted to immediately invest in a gaming PC. GTX 3070…here I come!
I actually finished playing Gears 5's campaign, around 30% of Control, and a lot of Forza Horizon 4 as well. A gorgeous and demanding game like Gears 5 ran in HDR, at FHD, and easily touched anywhere between 80 and 144 frames per second. The experience was mind blowing and a stark upgrade from my PS4. Yes, the laptop does get hot while gaming but that is to be expected. But, performance is rock solid and gaming is one reason why I would recommend a Windows laptop over a MacBook. You just don't have such an evolved ecosystem on Apple products. There are fewer supported games. 
By the way, I'd suggest you read this excellent PCMag review if you want a more detailed analysis of the performance.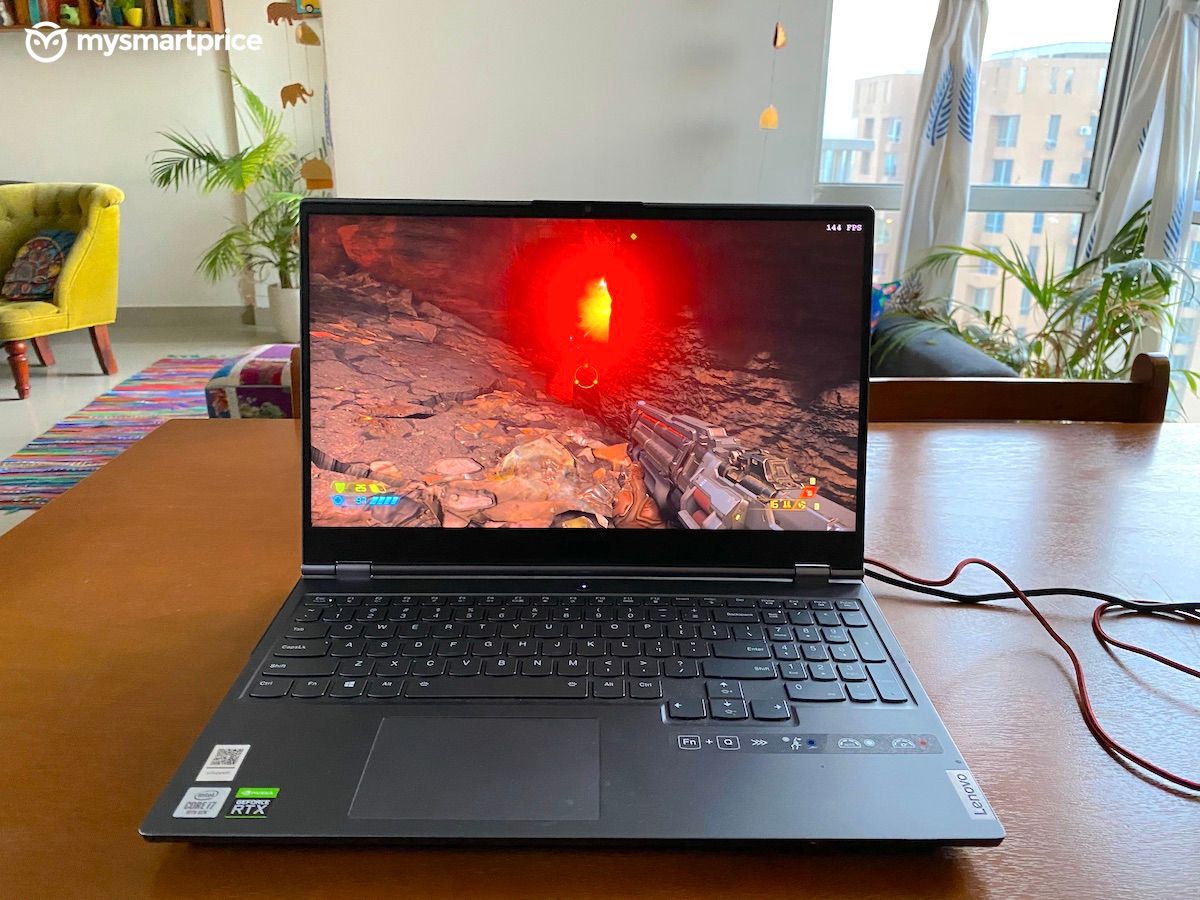 As for the stereo speaker setup, it is super average. I expected a much better sound signature. Firstly, it doesn't get too loud and secondly, there is no weight to the low end. It is not bad or anything but could've been better. 
The battery life is pretty good for a gaming laptop. I got around 5 hours of battery life for productivity. Granted ultrabooks can give you better battery life but this will do for a dedicated performance machine, I believe. 
So, the Legion 7i – yay or nay?
Well, from a gaming laptop perspective, the Legion 7i is a phenomenal purchase. Yes, you can get a gaming desktop made for much cheaper but try carrying it to your office. As for me, I like the kind of Windows machines that are available today. But, is it enough to persuade me to switch to a Windows laptop? Maybe not. For productivity, I think a Mac OS is far better tuned compared to a Windows machine. While easier third party solutions are available on Windows and for free, many of the baked-in features on Mac OS are more convenient to use overall. 
Yes, I will miss gaming on the Legion 7i but I am planning on building a gaming PC for that. For now, I am sticking to my MacBook Pro but Windows laptops are about 90 percent there when it comes to convincing me to make the switch. 
Thanks for reading till the end of this article. For more such informative and exclusive tech content, like our Facebook page