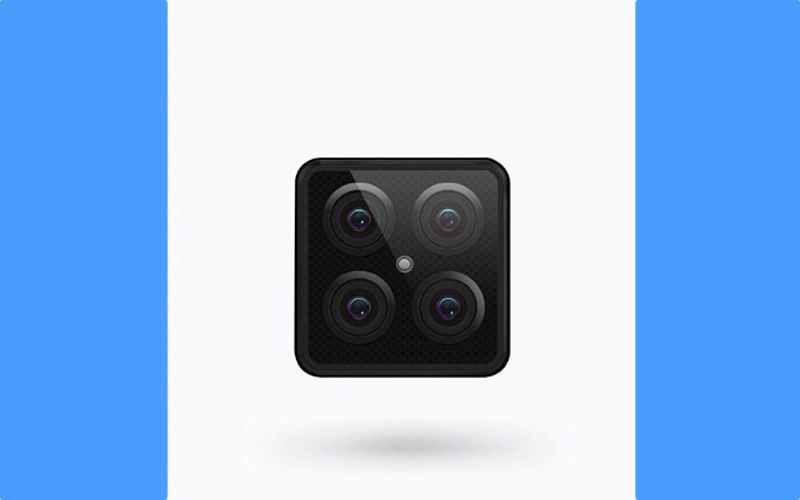 Lenovo is all set to announce its next mid-range premium smartphone dubbed as Lenovo S5 Pro. The device has already been teased numerous times revealing some key aspects. It would be the first smartphone to feature a quad-camera setup at the back from the Chinese smartphone manufacturer. Lenovo S5 Pro will see its official unveiling on October 18 in China. We already know what to expect from this smartphone thanks to the previous leaks. We have seen triple camera setup in devices like Huawei P20 Pro. Apart from Lenovo, Samsung is also working on a device with four rear cameras dubbed as Samsung Galaxy A9.
Lenovo S5 Pro Teaser Reveals The Launch Date
Lenovo has recently posted a teaser on their Weibo handle confirming the existence as well as official launch date of the device. The teaser shows an outline of the device with two concentric circles. This clearly suggest the presence of dual front cameras. Considering this teaser, the device will feature a total of six cameras making it the first one to do so. Other than this, at the bottom of the teaser, we can see the official launch date of the device i.e. October 18.
Here's Everything We Know About Lenovo S5 Pro So Far
Lenovo at its Tech World 2018 conference revealed the Lenovo Z5 Pro, which is expected to be a flagship device. After a while, the brand teased another smartphone having 4 cameras at the rear in the same way as Huawei Mate 20 Pro. There is a high chance that both the devices are same, but there is still not a single concrete evidence of this speculation.
In another leak, the company president Liu Jun revealed an important aspect of the upcoming Lenovo S5 Pro. He shared some camera samples giving us two basic details. Firstly, it confirms the moniker of the device. On top of that, it suggests that the device will come with a Super 2X Optical Zoom. So far, the camera samples looks good but again more details of cameras are required to come to the conclusion.
Coming to the expected specs, Lenovo S5 Pro is rumoured to come with a massive 6.5-inch QHD+ display. It is expected to be powered by a Qualcomm Snapdragon 845 processor paired with either 6GB or 8GB of RAM. In terms of storage, we can expect three variants – 64GB, 128GB or 256GB. All of this will be backed by a 40000mAh battery.
It seems like this time the brand presented teasers in quite direct and less misleading way than the previous Lenovo Z5. Well so far, Lenovo S5 Pro seems to be a promising device. Do let us know your opinions in the comment section below.
While you're waiting for the launch of the Lenovo S5 Pro, you can check out buying guide on which Android smartphone to buy. Take a look at our video and subscribe to our channel to get notified when we upload videos.