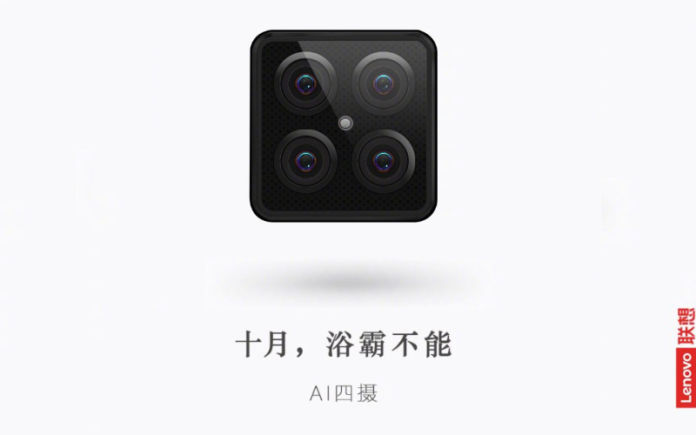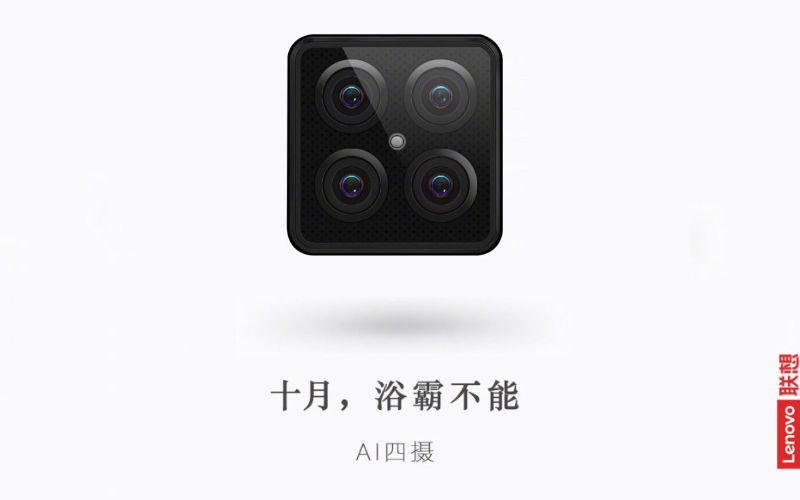 Update: (7:00 AM – October 1, 2018): Though the teaser poster doesn't reveal any information about the device, the Lenovo Vice President left a clue about the device name in the Weibo post, where he posted using the new device, Lenovo S5 Pro. He also replied positively for the comments revealing the device name. So we expect the new device with four rear cameras to be Lenovo S5 Pro.


________________________________________________________________________
Original Story:
We have been hearing plenty of rumors about the upcoming Lenovo Z5 Pro smartphone. And now, there's a new one that indicates that the phone could feature four rear cameras. We are not sure about this, so take it with a pinch of salt.
The Lenovo Z5 Pro will be a new flagship from the Chinese smartphone maker. It is expected to be out in a few days, and thus the rumors keep coming. The latest leak comes from Lenovo Vice President. However, he had previously over-hyped the Lenovo Z5 but launched a completely different product.
There have been rumors and reports that the Lenovo Z5 Pro could come with a full-screen display. It will not have any bezels and would feature a sliding mechanism for the front cameras. The slider mechanism has also been leaked in a hands-on video. The phone seems to have a manual slider for the front camera. This means that you will have to slide the front of the phone down, to reveal the front cameras.
This would be a true contender for the Vivo Nex and the Oppo Find X. The VP of Lenovo did tease a full-screen display phone again, and this time it was more believable as he actually showcased the product. He also teased that the phone would be launched on Chinese National Day, which is October 1st. Now, let's talk about the latest teaser.
Lenovo Z5 Pro With Bezel-less Display, Slider Mechanism Tipped to Launch on October 1 in China
Lenovo Phone with Four Cameras: Is it Z5 Pro?
As mentioned earlier, the Lenovo VP took to Weibo to post a new teaser. The teaser doesn't mention the Lenovo Z5 Pro, but it most likely is the same device. In the teaser, a four-camera setup is shown, with all the sensors placed in a square box. It looks similar to the setup that is said to be present on the upcoming Mate 20 Pro from Huawei.
Unlike the Mate 20 Pro, which has three cameras and a flash in a square setup, this one has 4 cameras. There seems to be a flash at the center of the setup. This kind of setup would certainly make the Lenovo Z5 Pro a camera powerhouse.
Again, we would like to tell you to take this with a pinch of salt. It is better to wait for the actual announcement to see if this is indeed true. Looking at all the leaks and reports, it does seem to be true, and we hope it is. Samsung is also planning to launch a new Galaxy A smartphone with 4 rear cameras on October 11th.
Lenovo Z5 Pro: Rumoured Specifications, Features
We don't really know a lot about the Lenovo Z5 Pro, just a few specifications here and there. It is said to come with a 6.5-inch OLED display which will have no notch, and no bezels anywhere. It would feature a sliding mechanism, and an in-display fingerprint sensor will also be available.
As for the internals, the phone will definitely come with the latest Snapdragon 845 chipset. It should be coupled with up to 8GB of RAM and 256GB of internal storage. Now that we have seen a teaser for a four-camera setup, we can expect the phone to feature this as well. You can expect a telephoto lens, a monochrome lens, an RGB sensor, and perhaps some kind of 3D sensing lens. The front cameras could also include a 3D scanning feature.
The phone will not feature a headphone jack, according to the rumors. It will, however, come with a large 4000mAh battery. It should start wireless charging, but will not have any IPXX rating.
Alleged Lenovo Z5 Pro With FullView Display, Manual Camera Slider Leaked Online in a Hands-on Video
Thanks for reading till the end of this article. For more such informative and exclusive tech content, like our Facebook page