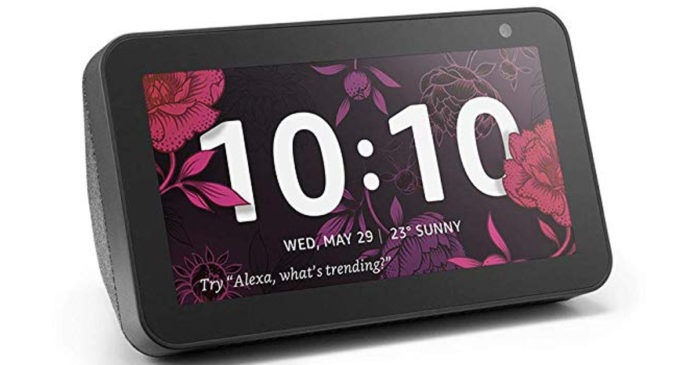 Lenovo, one of the world's largest PC sellers, has stated earlier today that a select range of its Yoga and ThinkPad laptops will get access to the Amazon Echo Show feature that's bundled with the Alexa app for Windows PCs. Announced by Amazon earlier this year, the 'Show Mode', as it is called, will essentially turn any Lenovo Yoga and ThinkPad laptop into a functioning Echo Show device of sorts, whenever you'd want it to. The feature can be manually enabled, or be programmed to automatically come to life when a laptop is idle or locked.
The Show Mode was introduced into the main Amazon Alexa app by Amazon to promote more features of its smart speaker device, and give users an experience of living with an always-active voice assistant helping automate and control things in the background. With this mode, users of Lenovo's Yoga and ThinkPad laptops will be able to download and install the Amazon Alexa app, and turn on 'Show Mode' to gain the full-display experience of the Alexa voice assistant.
Once enabled, Show Mode displays a wide range of information on screen, such as day, date, time, live weather updates, birthday reminders, calendar entries and more. The mode also integrates the Alexa assistant that remains always active in the background. Hence, users can simply ask Alexa for entirely handsfree, voice based queries, as well as controlling devices that are connected to your smart home network. You can also ask Alexa to play music via Amazon Prime Music, therefore getting pretty much the entire experience and feature set that users buying any of the Amazon Echo Show devices would get.
Lenovo also states that the Show Mode can be integrated as a Windows lock screen experience, and has been optimised by Lenovo to offer an "optimal battery life" experience. With this, users will be able to get the Alexa voice assistant experience directly in their Lenovo laptops – something that Amazon will hope can some day expand into wider adoption of its smart home ecosystem, over Google's.
Thanks for reading till the end of this article. For more such informative and exclusive tech content, like our Facebook page