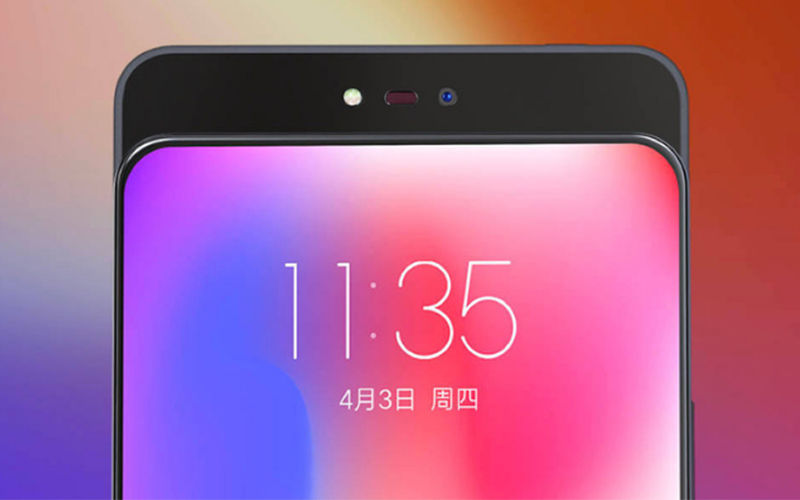 Over the last few weeks, Lenovo has been constantly hyping the release of its next flagship smartphone, the Lenovo Z5 Pro. The company has been posting teasers left, right and centre. Thanks to these teasers, we know a lot about the upcoming device.
The Z5 Pro is going to be an all-screen phone, with super slim bezels all around, and no notch. It will be similar to the Mi Mix 3 that Xiaomi recently launched. Now, Lenovo has posted another new teaser, which details the specifications of the rear facing camera.
Lenovo Z5 Pro AI Dual Camera Teased
Most of the teasers come from Lenovo Vice President Chang Cheng, which means that they are credible. The latest teaser is about the rear facing camera. According to the teaser, the Lenovo Z5 Pro will feature dual-front facing with a primary 24MP sensor paired with another 16MP sensor. It will also have several AI features such as AI super night scene and AI super video. These features should improve the low-light capture and video recording functions, as advertised.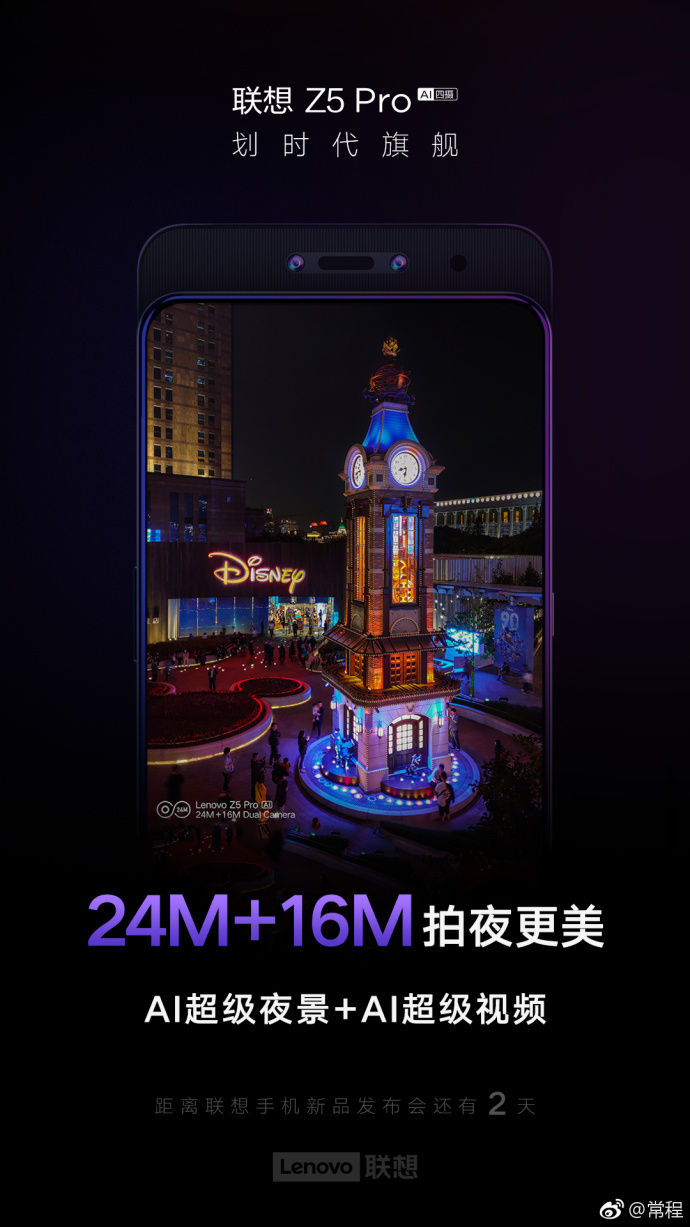 A lot of new smartphones are using AI to improve low-light photography. It is possible that the new Lenovo Z5 Pro could also feature a similar feature as the name, AI Super Night Scene, suggests. We are not sure how this feature will work, but that should be revealed in two days during the launch. The teaser also shows a photo captured on the photo, which looks pretty impressive. That's all there is to learn from this new teaser for now.
The latest Google Pixel 3 gets a feature called Night Shot, which can vastly improve low light photos. Such a feature was first implemented on the Huawei P20 Pro. Even the new OnePlus 6T comes with something called Nightscape, which improves low-light photography.
Lenovo Z5 Pro Features
The Lenovo Z5 Pro is going to be announced on November 1st, which is only two days away. Lenovo has scheduled an event in Beijing, China. The phone has been confirmed to have a fully bezel-less display and a slider mechanism. However, the device will have a manual slider, not an automatic one. This is also similar to the slider on the Xiaomi Mi Mix 3. It seems like the manual slider is a better way to completely hide the notch. As usual, once you slide the display down, you will see the speaker, dual-front cameras, and other sensors.
Lenovo VP, Chang Cheng, has also shared some information about other aspects of the phone. For example, it will feature an ultrasonic in-display fingerprint scanner. This type of scanner is better than the standard in-display tech that's found on other smartphones. It will also have better security such as hardware level encryption, Dolby Atmos Surround sound, and AI Smart Noise Reduction.
As for the hardware specifications, the Lenovo Z5 Pro is said to feature the Snapdragon 845 processor, up to 8GB of RAM, and 256GB of internal storage. A 6.42-inch AMOLED display with Full HD+ resolution will be available at the front. The rear camera specifications have also been confirmed now. We have no details about the battery specification of this phone. Since this is going to be a flagship device, we expect it to be priced around INR 50,000 in India. And that's if Lenovo plans on selling it in the country.