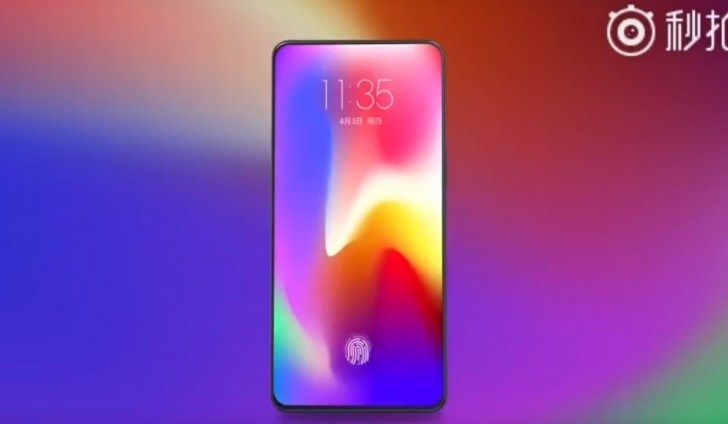 The Lenovo Z5 Pro will be unveiled to the world on November 1 next week and following this announcement, Lenovo CEO has released a poster each day counting down to the event. By doing so, the posters reveal some interesting features about the unreleased device and we can glean some information about the physical makeup of the Z5 Pro by the images used.
Yesterday's promotional poster for the Lenovo Z5 Pro shows the device will have a mechanical slider. That detail isn't exactly new but the poster reveals that the Z5 Pro will use a double helix for the slider that appears to have six guidance sensors with the poster boasting the mechanism can last more than 300,000 slides.
Hardware-level encryption
We can also determine from the posters that the rear cameras will be arranged vertically and are positioned in the middle of the device. It's also clear to see there is no place for the fingerprint sensor which suggests the device will, in fact, have a fingerprint sensor under the display.
Fast-forwarding to the poster released today and it further reveals details about the Lenovo Z5 Pro, which is a chipset that offers hardware-level security encryption. The chip is aimed at offering security features that would attract enterprise customers and security professionals who require a high level of encryption. The poster shows the chipset has the word "Turbo" printed on it, which is unclear what significance this has to the chip, other than possibly it is aimed at speed or has software enhancement to temporarily boost performance.
Lenovo Z5 Pro Rumored Specifications
Apart from the slide-out camera design and an in-display fingerprint sensor, there is very little that we know about the Lenovo Z5 Pro currently but this could change with the teaser posters as the launch approaches. Since Lenovo is teasing the Z5 Pro as a Mi MIX 3 rival, there is a possibility that it might run on Qualcomm's flagship Snapdragon 845 octa-core processor under the hood. Rumors suggest that the smartphone will be available in multiple memory configurations, with the base variant seeing 6GB of RAM along with 64GB of internal storage, while the top-end Z5 Pro version is expected to have 8GB of RAM and 256GB of internal storage. In terms of the camera, the smartphone is rumored to come with a 20MP + 16MP dual-camera setup at the rear with some software features that will presumably be focused around artificial intelligence to enhance low-light photography. As for the rest of the specifications, there's little known about the device but with the launch quickly approaching, we could see some additional details leaked out over the next few days, or we'll have to wait until November 1st to see the device in all its glory.