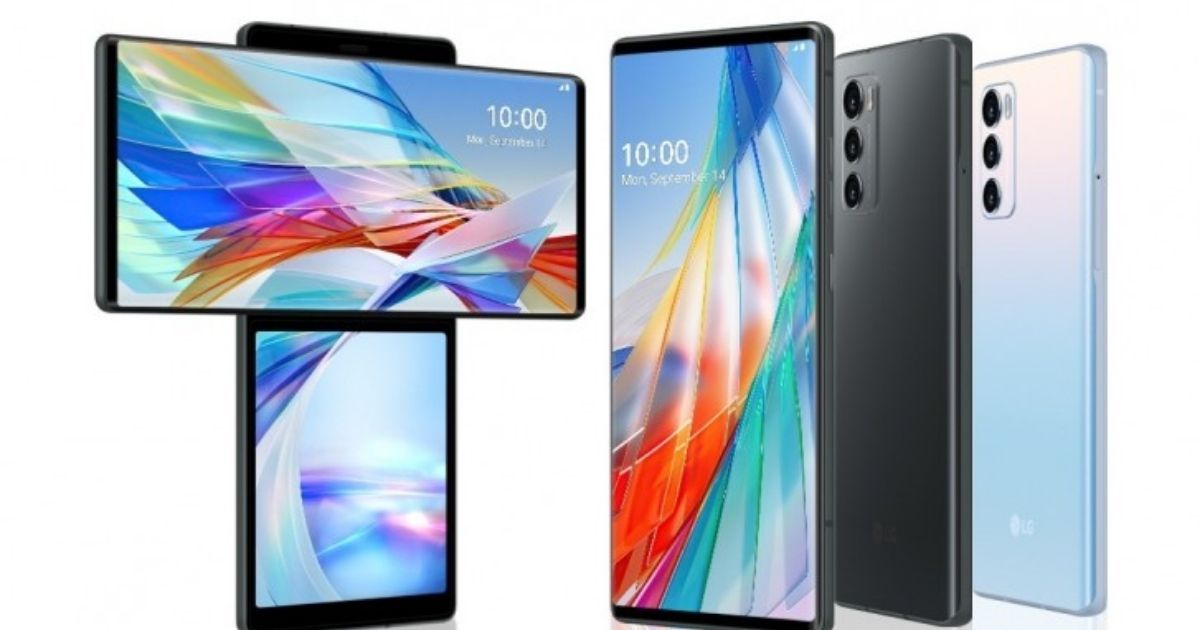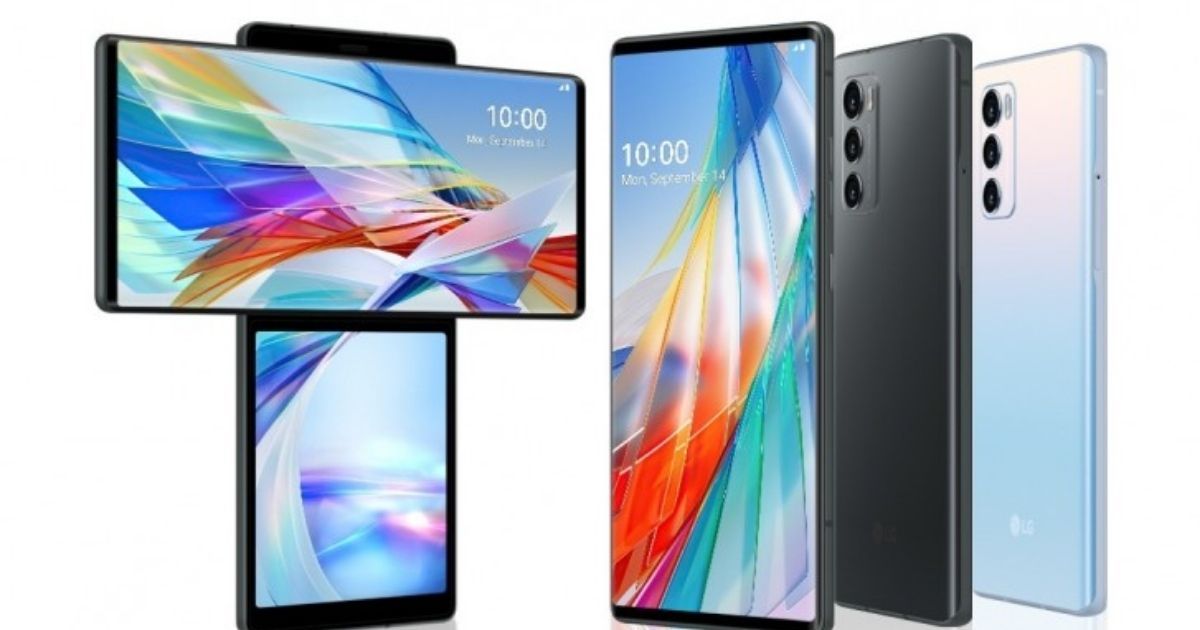 LG is officially shutting down its mobile phone business and that means we will never see any new LG phones in future. It seems that the company hasn't ditched its existing lineup of smartphones yet and is working on Android 11 updates for its devices. Popular tipster Mukul Sharma has shared a tweet suggesting that the South Korean tech giant LG is planning to roll out the updates for its LG G8X, LG Wing, and more. Let's have a closer look at the list of LG smartphones that are going to receive the upcoming Android 11 update.
List of LG Phones to Receive Android 11 Update
Mukul has shared a screenshot along with the Twitter post sharing the list of the LG phones that will receive the upcoming Android 11 update. According to the list, the LG G8X will receive the Android 11 update until Q3 of 2021 and the company is still testing the update. Other smartphones in the list include the LG Velvet 4G, LG G8s, LG Wing, LG K52, and the LG K42.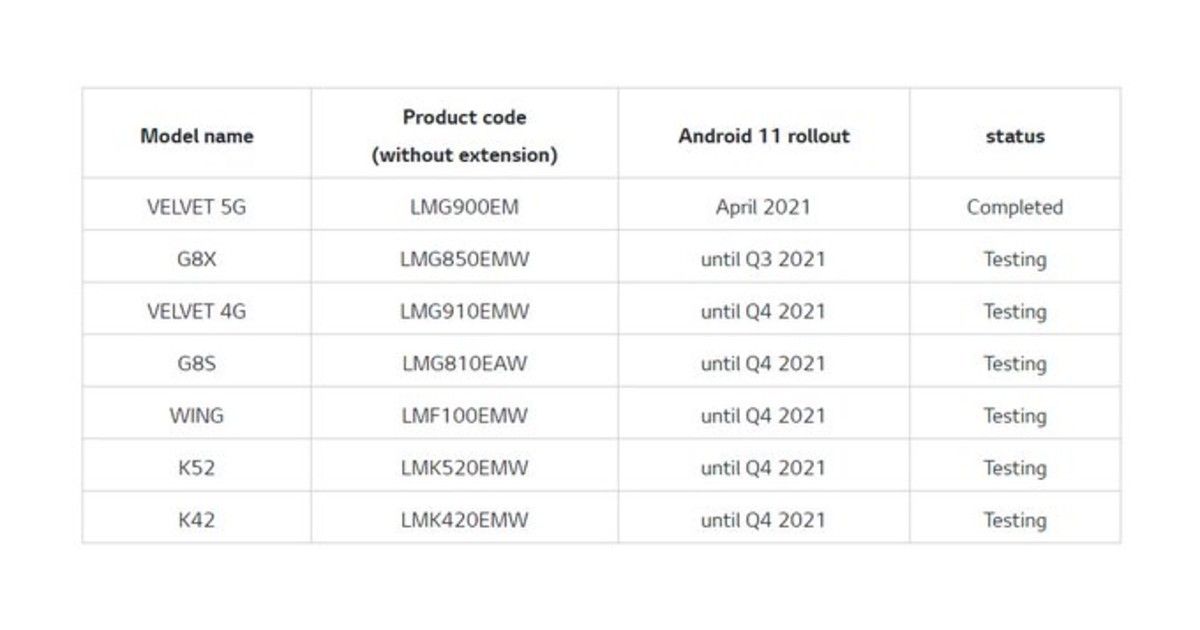 These phones are confirmed to receive the Android 11 update in the fourth quarter of 2021 and currently, the updates are in the testing phase. Meanwhile, it seems the testing is completed for the LG Velvet 5G and the handset will receive the update sometime in April. Besides, the tipster hasn't mentioned much about the upcoming Android 11 update.
On April 5th, 2021, LG confirmed the complete shutdown of its mobile phone business to " focus resources in growth areas such as electric vehicle components, connected devices, smart homes, robotics, artificial intelligence and business-to-business solutions, as well as platforms and services."
Relief. LG will roll out Android 11 update to several of its smartphones.#LG pic.twitter.com/qJBLoohqAb

— Mukul Sharma (@stufflistings) April 7, 2021
Going with the previous reports, the company has incurred losses of USD 4.5 billion in the last six years. Back in March, it was also reported that LG is looking for buyers to sell its mobile phone business. It seems that the company has faced a tough time in finding one and finally announced the shutdown. At the time of the announcement, LG confirmed that it "will provide service support and software updates for customers of existing mobile products for a period of time which will vary by region."