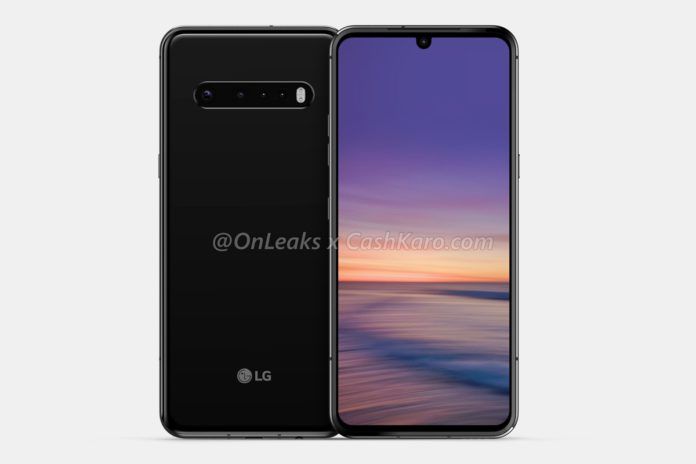 Most well-known smartphone manufacturers offer one or two new, high-end mobiles every year or every six months, which are known as their flagship devices. Take Samsung for example. The brand has two flagship smartphones series in its portfolio, the Galaxy S and the Galaxy Note. And the company refreshes the lineup with new smartphones once in a year. LG is no different; it offers two flagship smartphone lineups — the V-series and the G-series. And the Korean tech giant packs every new smartphone in these two lineups with high-end features, such as the most powerful SoC available in the market, a cutting-edge camera setup, and one of the best displays in the industry.
LG G9 ThinQ Might Not Come With Snapdragon 865 SoC
This year, however, LG might be taking a different path, according to a new report from a Korean tech publication, Naver. As you might know, currently, the Qualcomm Snapdragon 865 is one of the most powerful chipsets in the market, and this is the SoC that you see in most of the flagship smartphone nowadays. The upcoming G-series flagship smartphone from LG, which is expected to be dubbed as the G9 ThinQ, is also expected to feature the same chipset. The report from Naver, however, claims that the LG G9 ThinQ will not pack the high-end, Snapdragon 865 SoC. Instead, it is now said to come with Qualcomm Snapdragon 765G chipset, which is a mid-range SoC.
LG G9 ThinQ Could Be Offered As a Mid-ranger This Year
So, what is the reason behind this move from LG? Well, if you follow the smartphone industry closely, you might know that the Snapdragon 865 is a costly chipset and that every smartphone to feature this SoC is priced around $1,000. So, if LG G9 ThinQ would have been to pack the Snapdragon 865 SoC, it will cost around $1,000. And at that price, people are not preferring an LG flagship smartphone nowadays. They are instead choosing a one from Samsung or an Apple as these flagship smartphones have a better feature set for the same price as the ones from LG. So, if LG goes with the Snapdragon 765G for the G9 ThinQ, it can offer the smartphone at a much lower price.
How much lower? Well, my speculation is that the G9 ThinQ will be offered as a mid-range device. At that price, the G9 ThinQ will be an attractive offering from the brand, and many people would prefer buying, or not. We can't say anything for sure until the launch of the smartphone. Speaking of, the LG G9 ThinQ is expected to make its debut sometime this month.
Thanks for reading till the end of this article. For more such informative and exclusive tech content, like our Facebook page