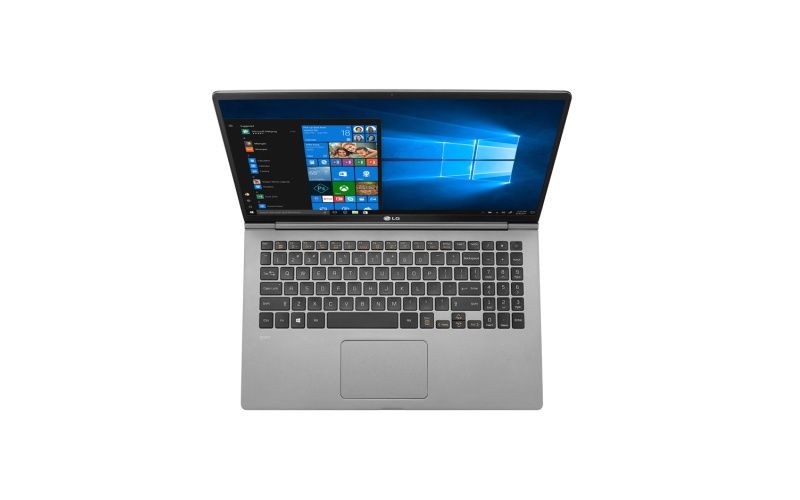 The LG Gram 2019 is an upcoming refresh of the company's line of thin and ultra-light notebooks. It will likely be powered by 9th Gen Intel Core processors. We know that the LG is going to launch a new 17-inch variant of the notebook alongside the usual array of 13.3-inch, 14-inch, and 15.6-inch models. This screen is likely going to offer a Full HD resolution or higher with support for multitouch. We expect to see storage variants ranging from 256GB to 1TB and possibly even more. As has been the case with all previous iterations, the new LG Gram models should also weigh around the 1KG mark.
LG Gram 2019 Price In India
LG Gram 2019 price in India is expected to start around INR 70,000. This price is for the base variant, while the top specced version could be priced above INR 1,50,000. The new LG Gram is likely going to be unveiled at Consumer Electronics Show 2019 in Las Vegas.

LG Gram 2019 Expected Specifications
The FCC has certified multiple variants of the upcoming 17" Gram notebook: 17Z990, 17ZD990, 17ZB990, 17ZG990, and 17Z99. Apart from the 17" version, LG is likely ready with the 2019 versions of the 13.3", 14" and 15.6" Gram notebooks as well. While the other upcoming 2019 LG Gram notebooks have not been certified by the FCC yet, we expect them to appear at the FCC for certification soon.
LG's Gram notebooks are popular for their sleek design and lightweight build. Traditionally, 17-inch notebooks have not been considered very portable, as most of them are quite heavy and large in terms of physical size. The 17" LG Gram notebook, however, is likely to be much lighter and sleeker than most other 17-inch notebooks out there. Apart from an impressive lightweight design, we expect the 17-inch LG Gram notebook to offer an IPS display with Full HD+ or higher resolution and fantastic battery life.
We can also expect to see up to 1TB of SSD storage, Thunderbolt 3 support, and MIL-STD-810G compliance. The 2018 15.6" LG Gram packs a 72Wh battery, which LG claims is enough to deliver up to 16.5 hours of battery life. As for the other 2019 Gram notebooks, LG will likely introduce a slightly refreshed design with improvements to performance and a few new features.