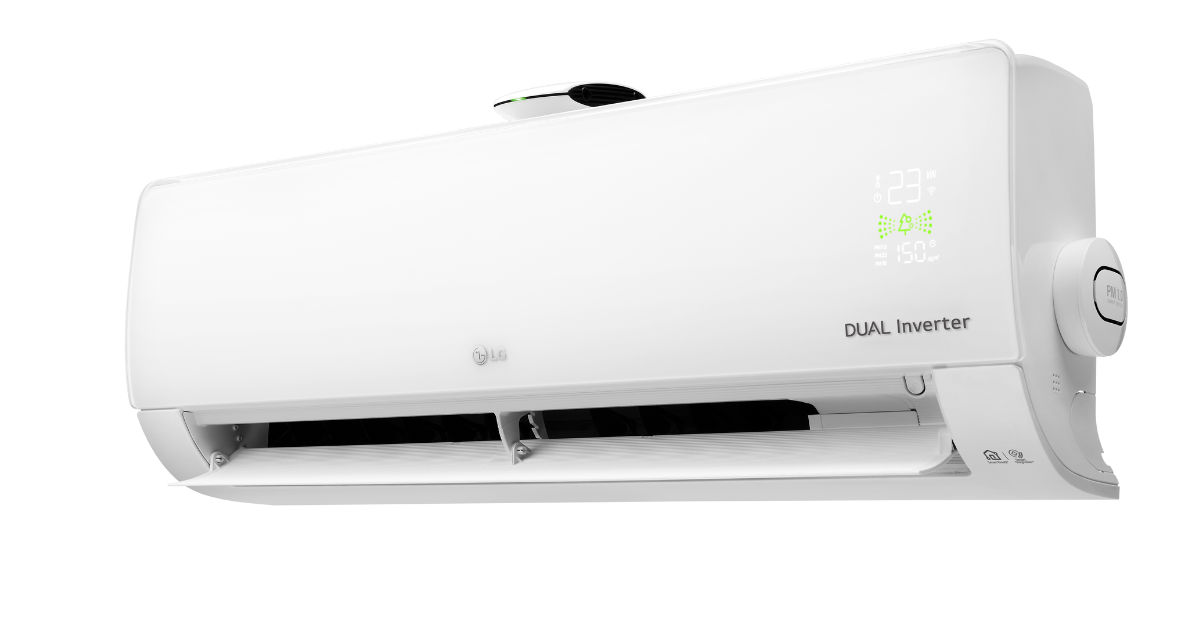 LG has launched its new 2023 range of Dualcool Inverter air conditioners in India. The latest LG Convertible 6-in-1 air conditioner comes with features like AI+, Plasmaster Ionizer++, Hot & cold, and LG ThinQ (WiFi AC's). These ACs can be operated just by voice commands which make using them easy.
The new Air conditioner range from LG is expected to provide users with relief ahead of the extreme summer season, especially for those living in North India. LG states that the entire latest range ACs are made in India. Let's check out how much the latest range of LG Convertible 6-in-1 air conditioner cost and what they have to offer.
LG Convertible 6-in-1 Air Conditioner Price and Availability
The latest Dualcool Inverter air conditioners from LG consist of 81 models. The latest range of Split AC's will be available in various capacities and Star Rating that will be priced between Rs 33,490 to Rs 72,990 per unit.
Users can also purchase the Window Inverter ACs at a starting price of Rs 43,990 to Rs 61,490 per unit.
As of now, LG has not specified when it will be available to purchase and from which channels.
Also Read: AC Buying Guide: Types of ACs, Capacities, Features, Maintenance and More
LG Convertible 6-in-1 Air Conditioner Features
The new range of LG Dualcool Inverter ACs provides cooling based on the usage pattern of the consumer, all thanks to AI+ technology. The convertible technology reduces power consumption and provides faster cooling.
The new range of LG Dualcool Inverter ACs has 2 models of Plasmaster Ionizer++ that are said to offer Air Purification based on the Ion diffuser & Filtration system.
Around 17 ACs in the new range have LG ThinQ (WIFI AC's) technology which carries a five star rating on them. These ACs can be controlled via the LG ThinQ app. You can control or modify your AC from anywhere via your smartphone. As the app is compatible with voice assistants like Smart App, Amazon Alexa & Google Assistant AI, you can control these ACs via voice control as well. The app will also send notify you when to get ACs filter cleaned.
These ACs can be cooled down in 5 different modes – 110% to 100% or 80%, 60% or 40%. Even when the temperature is 52 degrees outside, these ACs will be able to cool the room. These AC can function silently if you press the mute button on the remote. They have a filter mesh coated with Cationic Silver Ions (AgNPs) that is said to demobilise up to 99.76% Virus and up to 99.99% bacteria.

To make the new ACs adjustable according to Indian regions, LG has applied Ocean Black Protection which protects them from sand, salt, industrial smoke & pollutants.

LG is offering up to a 10-year warranty on the compressor and a 5-year warranty on the PCBs of the new range ACs.