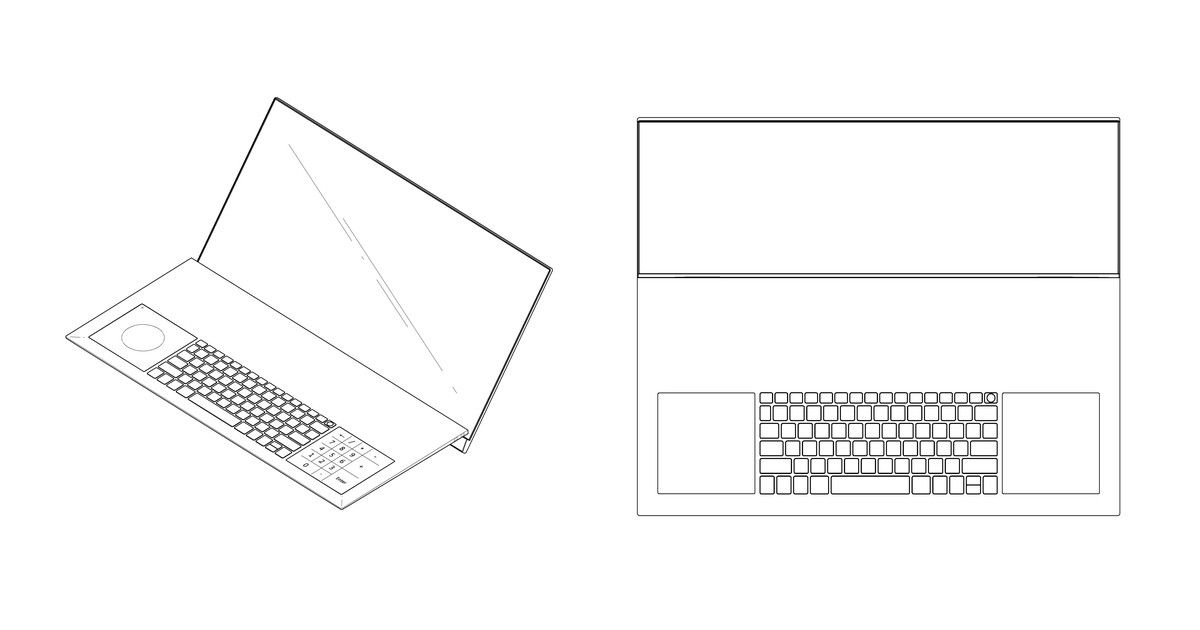 An LG notebook patent has been issued to the Korean electronics company by the World Intellectual Property Organisation (WIPO), which showcases a concept design of a laptop with multiple displays. According to the patent, which is now available on the WIPO portal, the concept laptop showcases a design where the keyboard is significantly smaller than traditional laptops — but is flanked by two displays on either sides.
The displays are seemingly multifunctional, according to the LG notebook patent filing. The exact text of the WIPO patent reads, "This design is a laptop computer with functional touch pads on both sides of the keyboard; shows the touch pads on the subject design been converted to a numeric keypad and a functional pad that can adjust the volume, screen brightness, etc.; the letters, numbers and icons on the functional touch pads and the broken lines, indicate portions of the article that form no part of the claimed design."
In simpler terms, the two displays flanking the keyboard could be mult-functional — the one on the right depicts a panel that could work as a trackpad and also double up as a numeric keypad. The one to the left, meanwhile, could be used for various controls such as adjusting the brightness and volume levels on the laptop — as well as other potential settings as well.
The design leaves a large section of the laptop's base, which is where a traditional laptop keyboard resides, empty. It is not clear as to what this space might be used for — LG may choose to enhance its laptop speakers with this space, or implement a second wide-screen display similar to Asus' 'Duo'-branded two-screen laptops. Other possible use cases, such as including eye-tracking mechanisms, may also be in order.
The multi-screen laptop design looks different from how Asus implements its dual-display laptop layout. LG's patent suggests that the laptop would feature a wider display with shorter height but longer in base length, which in turn could help it accommodate the two displays on either sides of a keyboard. However, it remains to be seen if such an implementation would lead to a crowded layout.