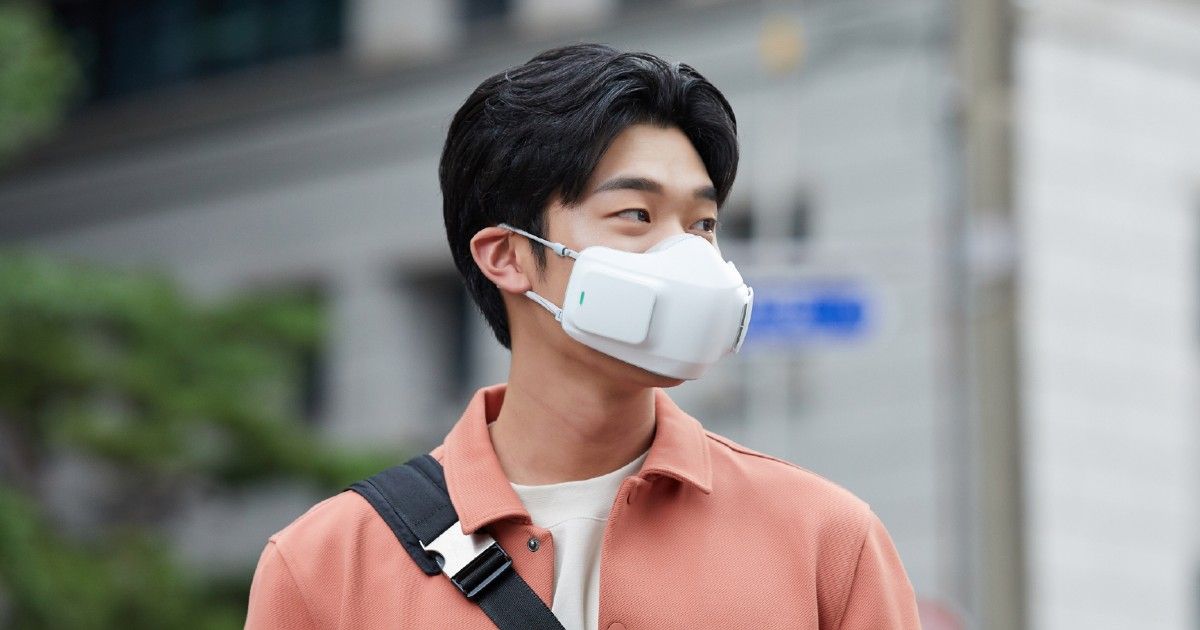 LG has announced a new face mask in lieu of continued preventative efforts towards minimising the impact of new variants of Covid-19. The new mask, called the LG PuriCare, is one of the fancier face masks that you will spot in the market. It features a built-in air purification process that helps you breathe in fresh air, alongside ensuring that you get consistent air flow while breathing hard — in cases such as while walking fast when outdoors. The LG PuriCare, according to the company, is no longer a beta stage product, and reports state that LG is now ready to retail it across various markets, starting with Thailand.
The LG PuriCare reportedly uses an air purification and air flow motor that is smaller, lighter and quieter than what it mustered in its beta form. This has helped LG keep the overall weight of the mask in check — the company claims that its 94 gram weight will not be too heavy to sustainably wear for long hours. However, it does seem to be undeniably heavier than the standard N95 masks, which could themselves be difficult to wear all through the day, when outdoors.
The LG PuriCare also features an integrated mic and speaker setup, which helps amplify your voice and ensure that what you say does not come out only as a muffled sound. Conversations in times of Covid-19 have become considerably difficult, as voices keep getting muffled due to masks. The technology, which LG has termed VoiceON, will seemingly auto recognise a user's voice and enable amplification, so that individuals can converse without needing to take their masks off.
LG has claimed that the mask will take up to two hours to charge up, and can be used for up to eight hours with its air purifier turned on. The mask is yet to receive clearance and certification in various markets, but should be made commercially available soon after. LG is reportedly eyeing a launch starting with Thailand some time in August, although no indicative pricing has been given for the LG PuriCare, yet.
Thanks for reading till the end of this article. For more such informative and exclusive tech content, like our Facebook page