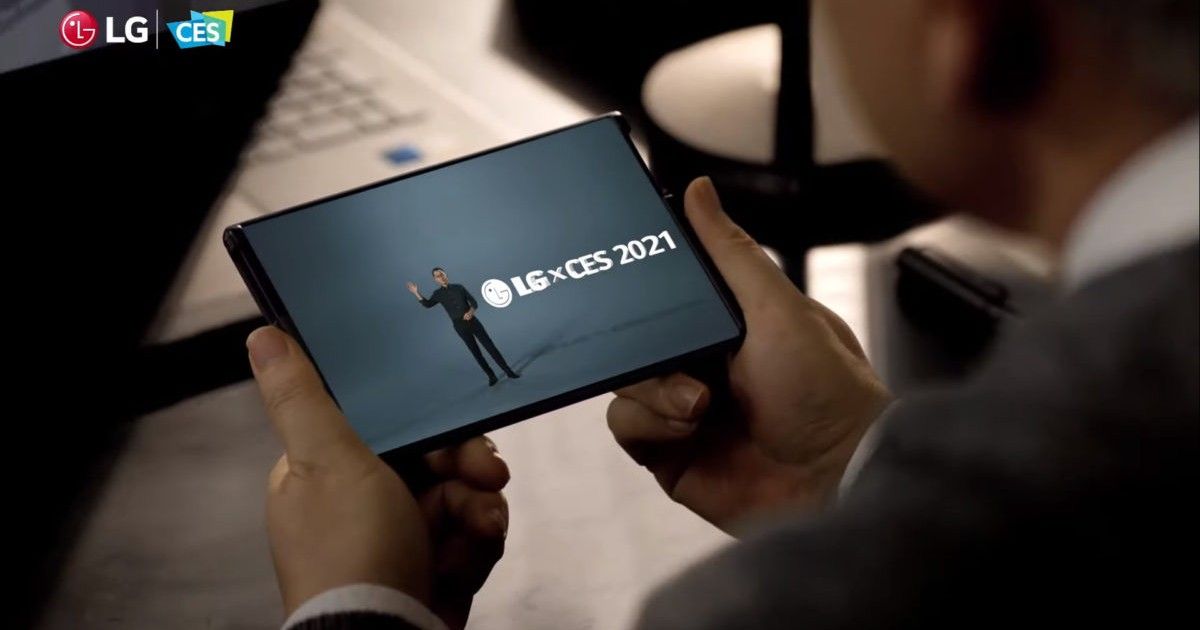 LG is working towards the launch of its Rollable smartphone, and it's no secret. The company in the past has confirmed the existence of this handset and even showcased it at CES 2021. Thanks to several rumors, and patent listing, we have learned numerous details regarding the LG Rollable smartphone in the last few weeks. The CNIPA Patent in the past even had revealed the design of this upcoming handset. Now, in the latest development, the LG Rollable has gained the required Bluetooth SIG certification. The green signal from the Bluetooth SIG does suggest us that the launch of the LG Rollable is imminent. Let's check more details about this ahead:
LG Rollable (LM-R910N) Smartphone Gets Bluetooth SIG Certification
The Bluetooth SIG listing has listed this LG device with model number LM-R910N. The Bluetooth certification even confirms the moniker as the LG Rollable. This particular handset will have Bluetooth 5.2 support, as mentioned in the listing. The other core of the device is not revealed yet at the moment. However, if we go by the past leak, rumours suggest us that the LG Rollable could feature a 7.4-inch rollable display with 2428 x 1080 pixels resolution, offering a 20:9 aspect ratio during phone mode. The device is said to offer 2428 x 1366 pixels resolution with a 16:9 aspect ratio during video mode. Underneath, the smartphone might be powered by Qualcomm's octa-core Snapdragon 888 chipset, which might be aided with 16GB RAM.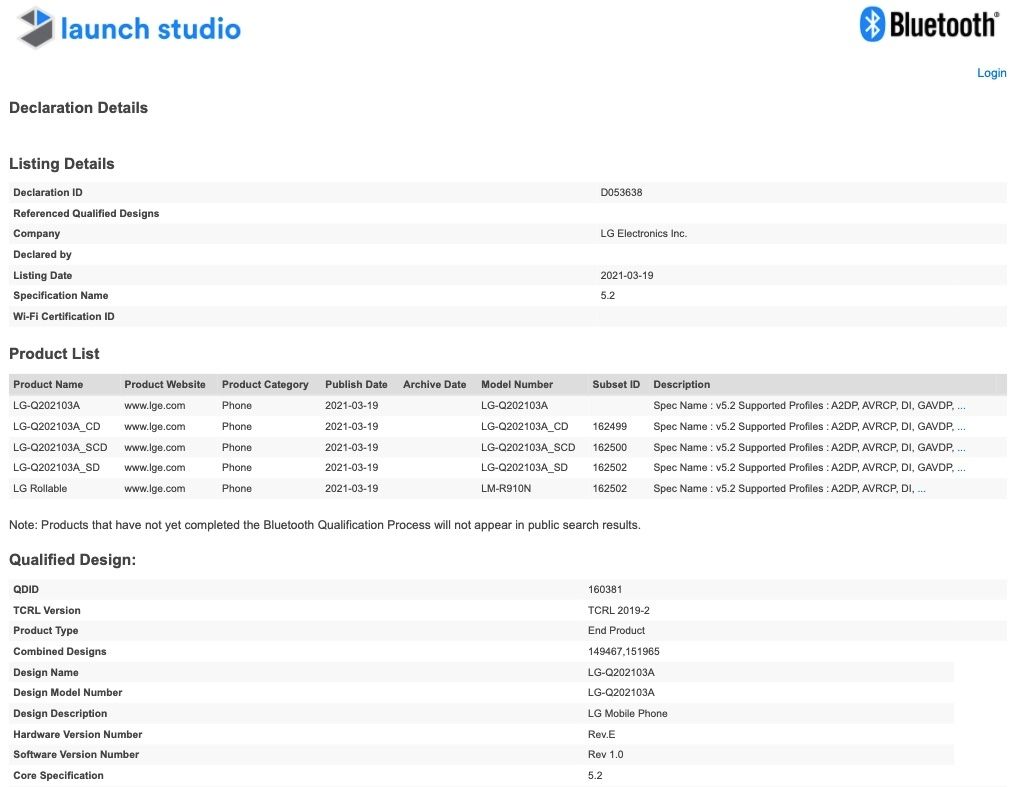 Moving on to the other details, the LG Rollable phone is expected to pack in a 4200mAh battery. Earlier rumors had suggested that the LG Rollable will be announced in March. However, a piece of recent news does indicate that this particular handset is delayed and it could launch sometime in September 2021. The Korean news outlet Naver had mentioned that LG has been facing poor improvement of the driving part and the metal body for this handset. The publication even had revealed that there are some durability issues faced by LG, because of which the LG Rollable handset is delayed till September.
If we go by the past leak, rumours hint that this device could be priced at around $2,359 (Rs 1,71,440). We should get to learn more details about this smartphone in the upcoming days. However, now that the Bluetooth SIG listing is being available to the handset, we possibly think that the launch of it is imminent soon.
What are your thoughts on the LG Rollable? Do let us know in the comments below.