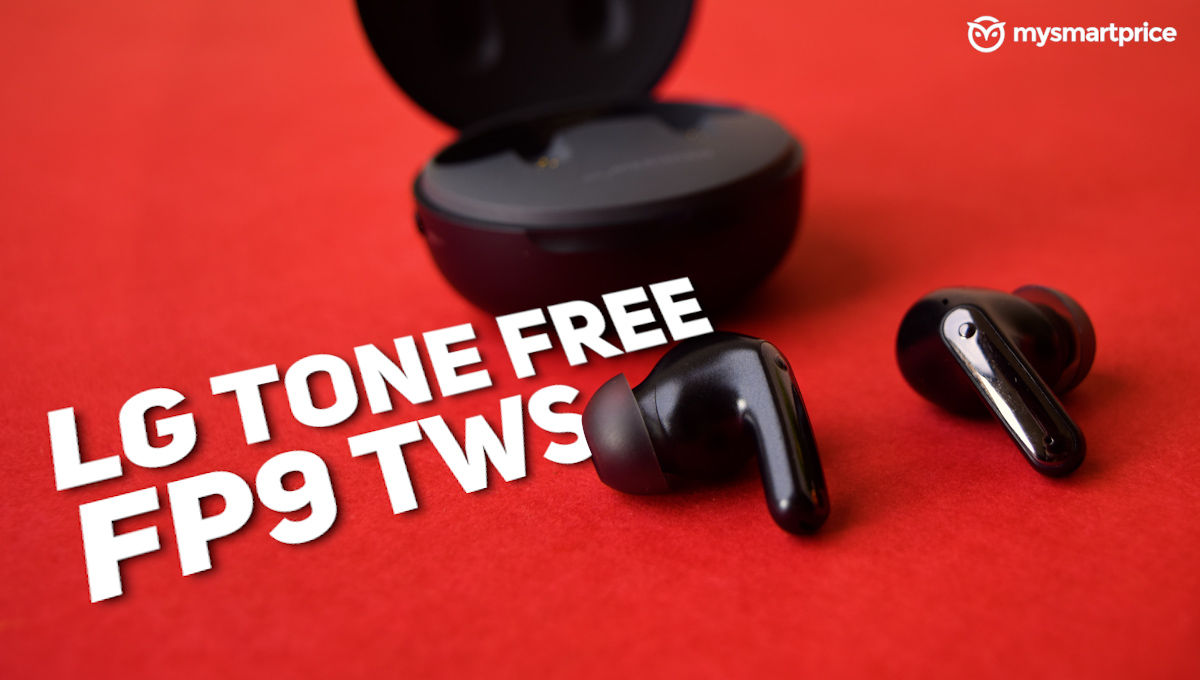 LG's take on TWS earbuds has been a little different from others for about a year now – it's been about keeping them clean. It's a strange but totally practical obsession if you ask us. The LG Tone Free FP9 is the latest pair of TWS buds from the company to feature the UV Nano light, along with some other niceties such as active noise cancellation (ANC) and something called a 'Plug and Wireless' feature, which lets you connect these to dumb 3.5mm-only device wireless. That's some sorcery right there. Find out more in our review.
LG Tone Free FP9 TWS Buds Review: Design
The Tone Free FP9s have a simplistic-yet-futuristic design, which we rarely get to see. The charging case is designed like a tiny hockey puck. It doesn't weigh much, and because it's so small, it feels insignificant to carry it around in your pockets. Opening the case reveals the earbuds with a very Cyberpunk-esque twist – there's a blue LED that illuminates the buds! But it's more than just to enhance the aesthetics. And it claims to clean them. LG says it kills 99.9% of bacteria present on the surface of the ear tips within 10 minutes.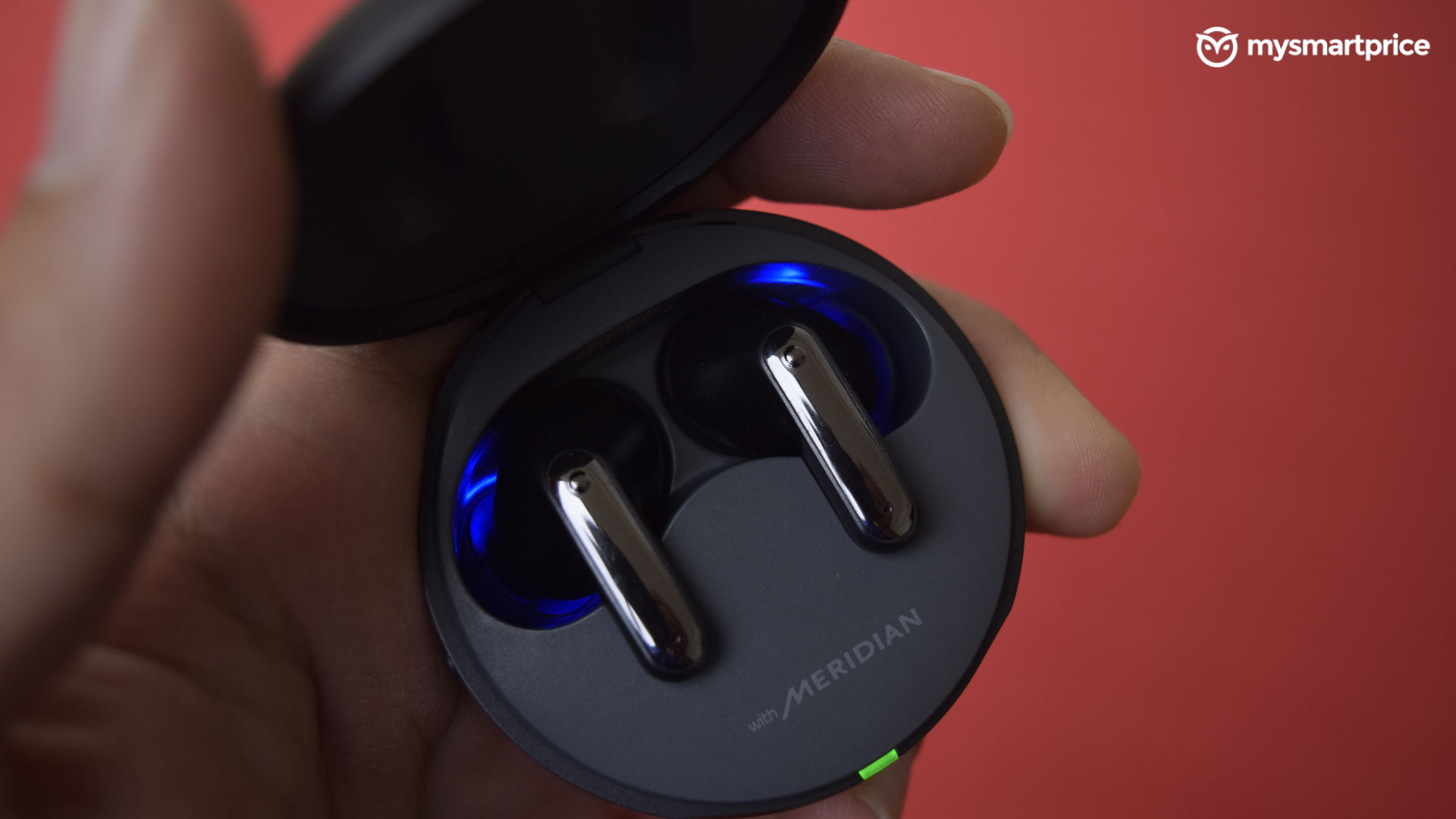 This is one of those claims we couldn't check, but it's good for those who share their earbuds with friends and family. Do note that this is protection against bacteria only and not Covid-19.
The earbuds themselves are made entirely of plastic. They are surprisingly lightweight and fit well within our ear canal. The ear 'gels', as LG calls them, are made of hypoallergenic silicone and feel way more comfortable than the stuff you'd find in more affordable buds. They are designed in a way that the centre of mass sits just outside your earhole, so the stems don't tug the buds down. The part of the buds in contact with your outer ear is smoothly rounded, so it feels comfortable even when you wear them for more than three hours at a stretch.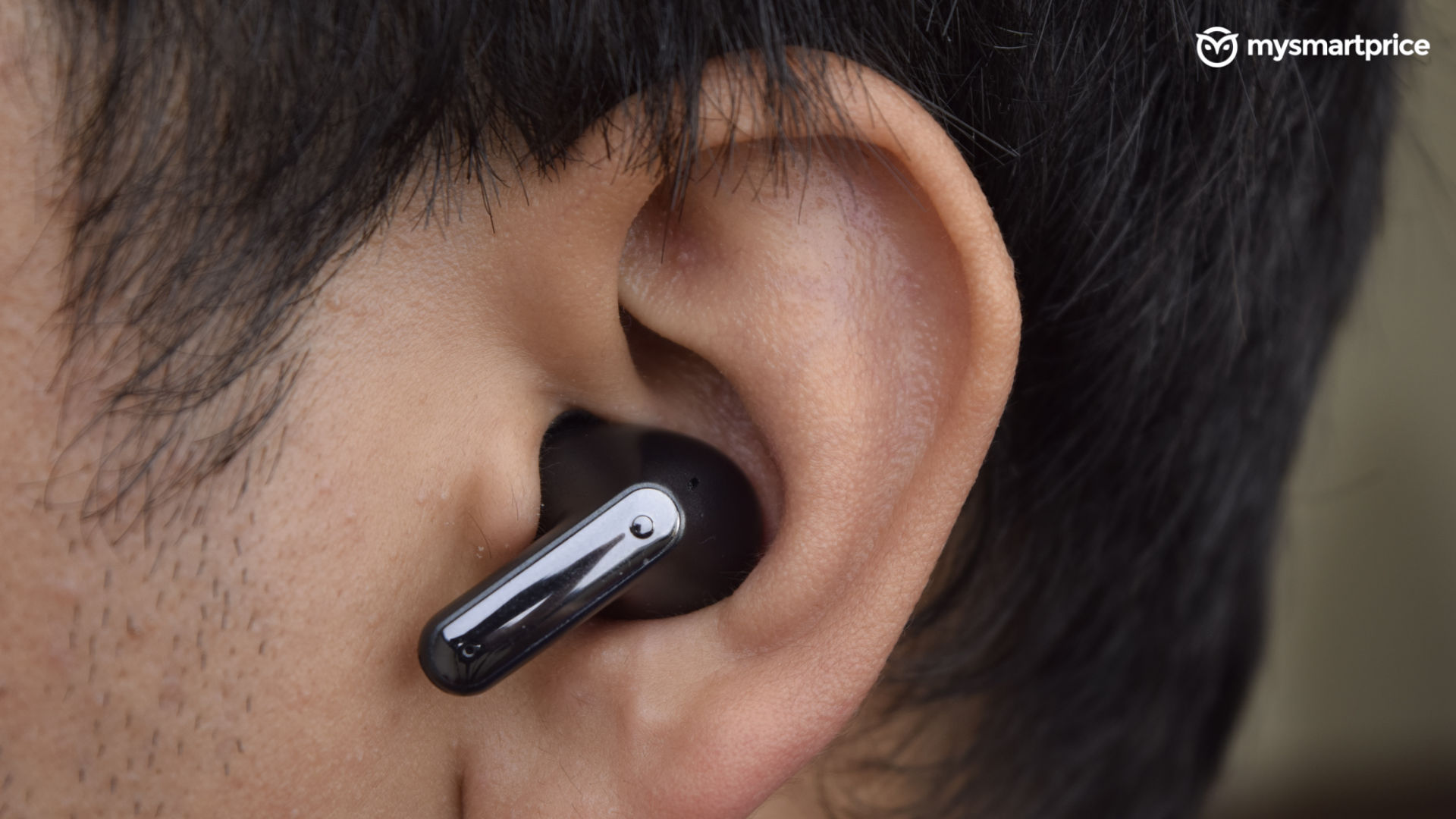 We like how LG has chosen different textures and shapes of plastic to give you better sensory cues. The touch-sensitive part is made of glossy plastic, and there's a small hump that tells you exactly where it ends. The rest of the buds are made of matte plastic with a very different feel. Every successful tap registers a clicking sound in your ear which isn't jarring to your music listening experience but is resounding enough to be sure when you have clicked.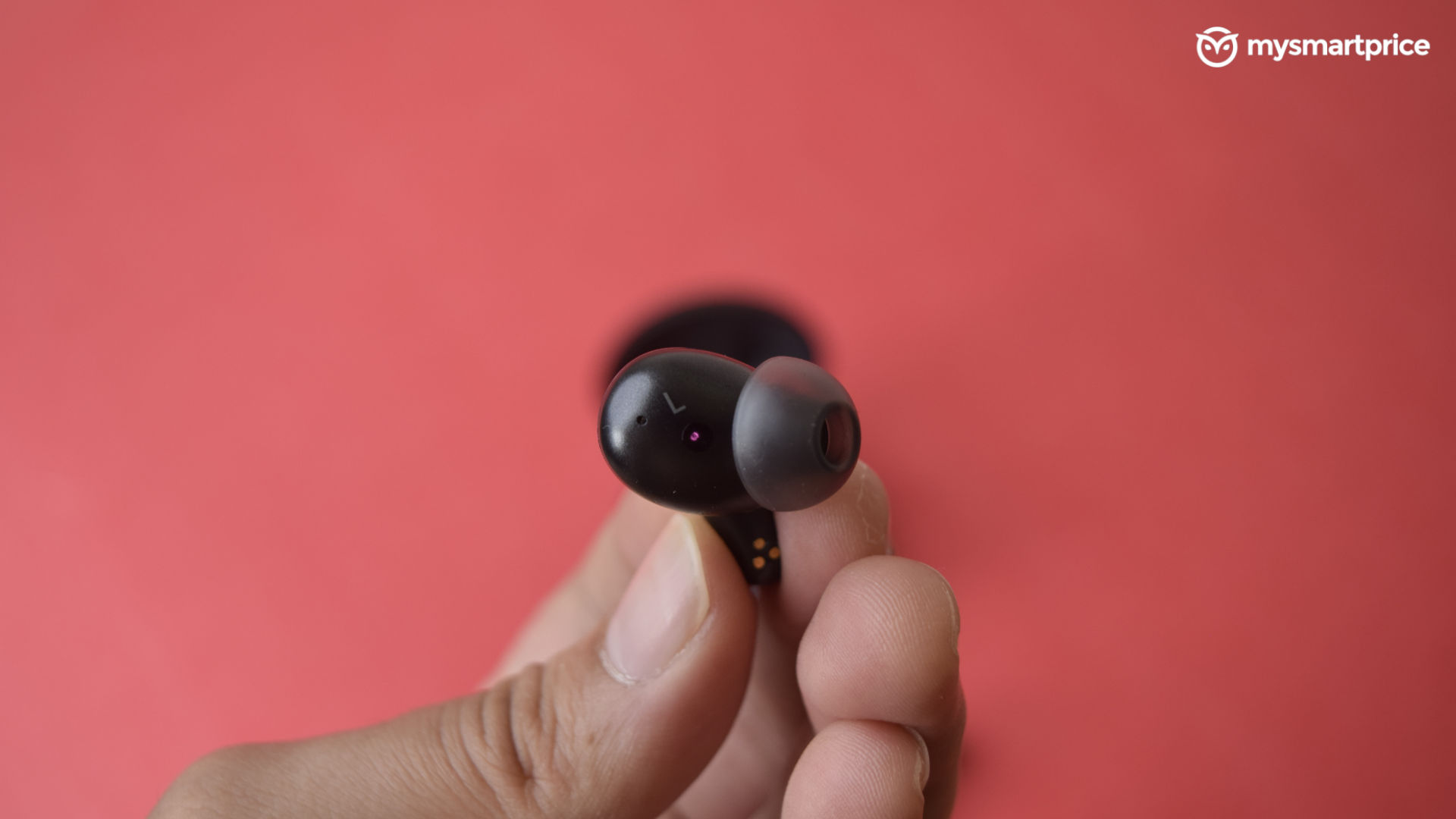 Although LG claims the Tone Free FP9s are IPX4 certified, so officially, they are good for occasional splashes. But we have taken multiple showers with shampoo and soap with them, and they were entirely fine after that – we observed no damage to the drivers or mics. Unfortunately, we can't say the same about dust resistance, as there's no official rating.
LG Tone Free FP9 TWS Buds Review: Sound
Coming down to the most important aspect of any earbuds – sound. The only way to describe the sound of these buds is by calling it neutral. There's no lack of bass here, mind you, but it doesn't cut into the mix by default. If you want the extra oomph, you'll have to dive into the Tone Free app and select Immersive or Bass Boost presets.
The separation of instruments is out there with one of the best consumer TWS buds in the market right now. All this is because of Meridian's sound tuning, which emphasises less the boominess of bass and more on the clearer representation of mids and highs, even at high volumes. This sweet spot that instrumental, classical and even rock aficionados will love. That said, these aren't the loudest in the business.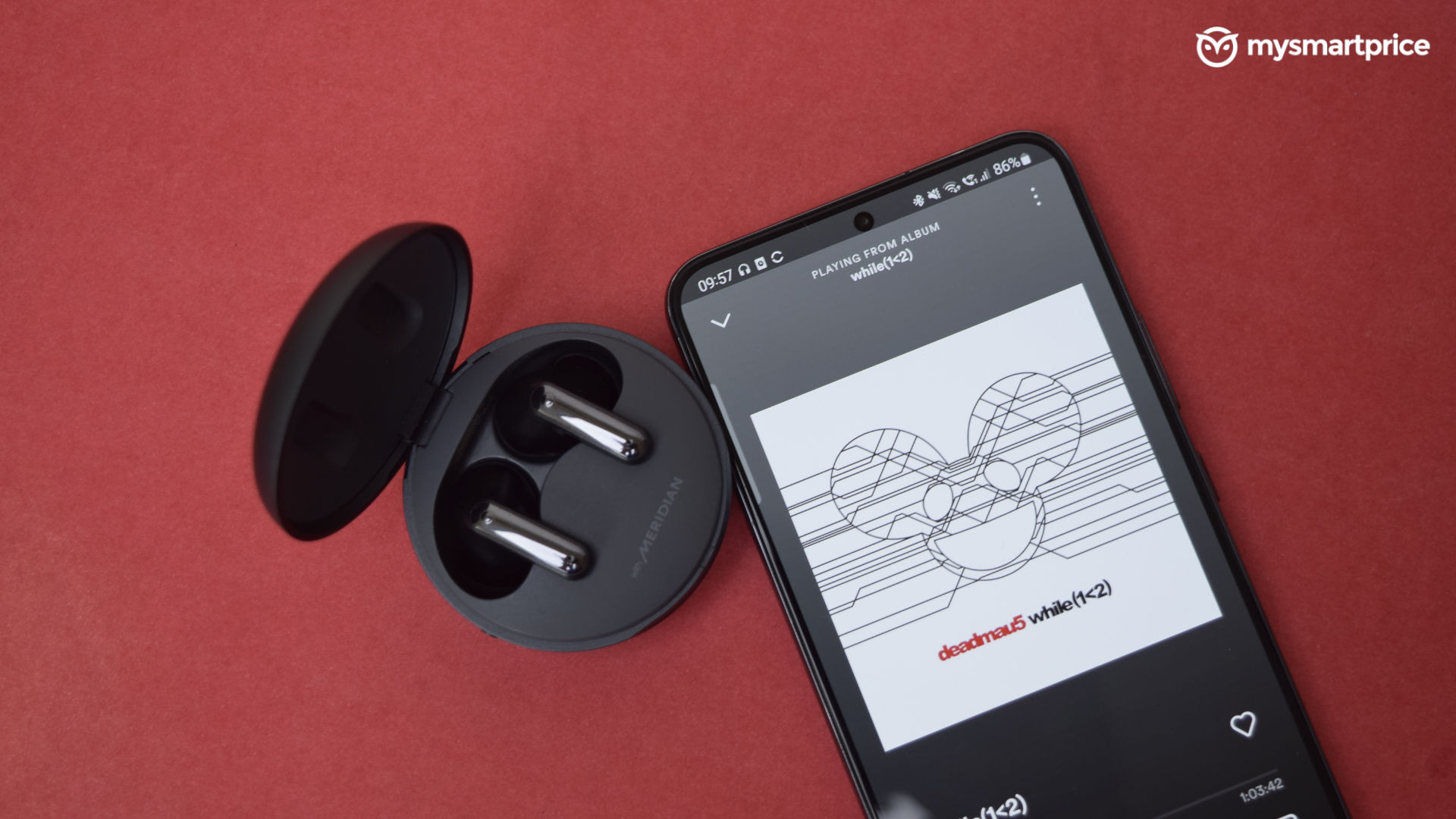 Having spent almost a month with these, we heard a huge variety of tunes, ranging all the way from dancy Bollywood music to western classical, and we have to say it is one of the most versatile TWS buds you can currently buy. It goes up against Sony's WF-1000XM4s, which are the gold standard for non-Apple buds right now. These are also one of the best buds to enjoy guitar solos with. We had a blast listening endlessly to the timeless music of The Grateful Dead, Pink Floyd, Jimi Hendrix, John Mayer, Eric Clapton, BB King and Steve Ray Vaughan. The guitar solos pierce the mix and hit that spot in your heart as very few other earbuds can.
But, and a big one, there's only support for SBC and AAC audio codecs, which is fine for most listeners. But for the enthusiasts, there's no aptX or LDAC fun. This is a big bummer, especially for buds costing this much.
We also loved the mic quality of these buds. Due to the dearth of good mics in TWS, we had to resort to the good-old Jabra Talk 45 Bluetooth headset for taking office calls. After some satisfactory feedback from the receivers of our calls, we happily ported to the FP9s, and we seldom had to repeat ourselves.
LG Tone Free FP9 TWS Buds Review: ANC
The ANC implementation is also decent but not as good as the competition. It uses two microphones on each bud to cut ambient sound.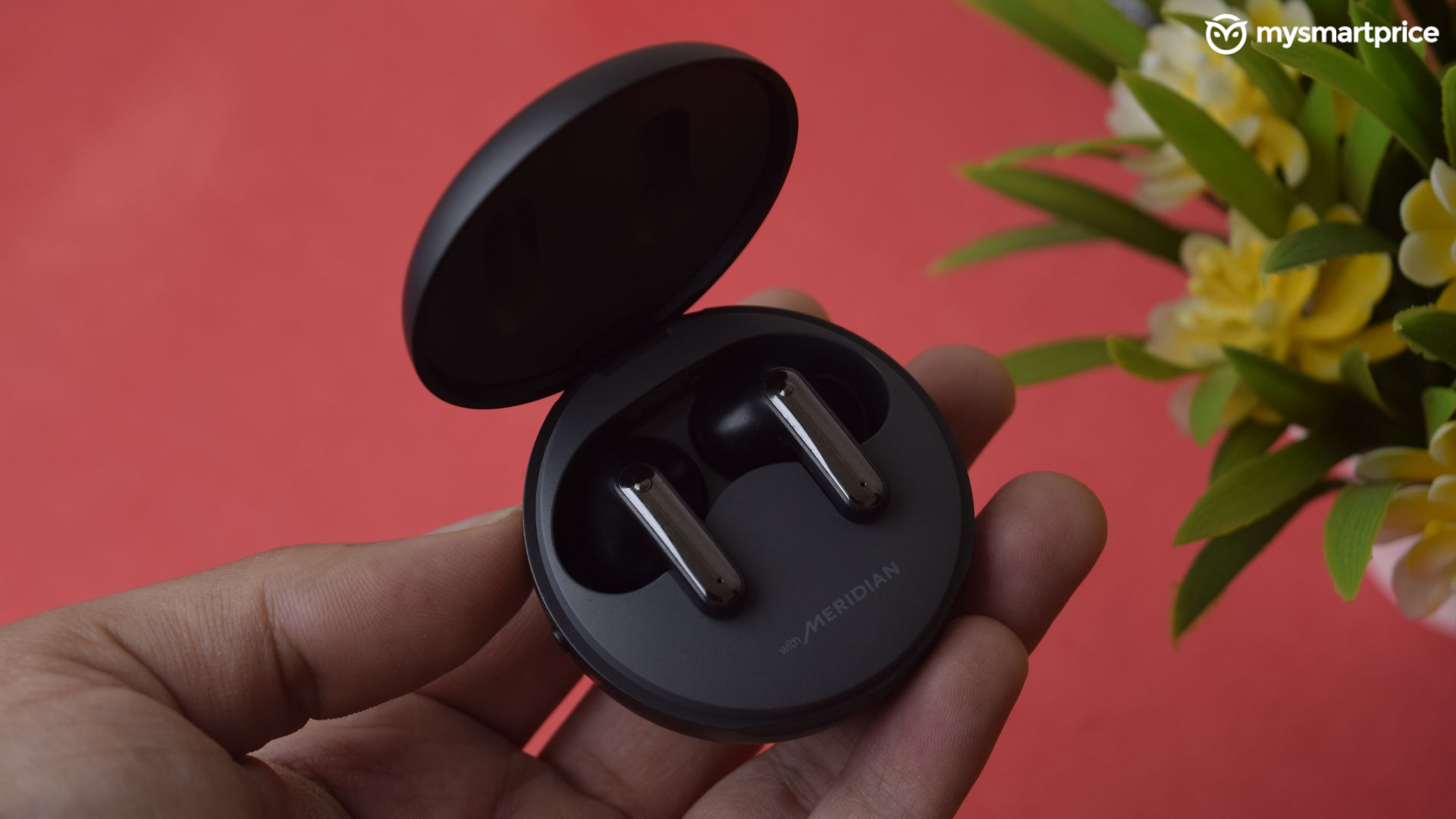 We tried it out in nearly all scenarios possible – sitting on the wing seat on an aeroplane with crying babies, in a shower, on the road and even on a bike with a ton of wind noise (with the helmet on, of course).
In-flight, the ANC was strong enough to mute the sound of the propeller, but no human voices. We also wished the sound of the music could have been louder because the auditory senses are anyway suppressed in a pressurised cabin.
The ANC almost entirely deafens street sounds, so take caution if you plan on immersing yourself on the road.
The ANC can be a nuisance while riding a bike, especially while riding pillion and wearing open-face helmets, because of the wind noise generated by the mics. However, indoors, it could cut out the AC's sound very well.
There are three levels of noise cancellation here – Low, high and off.
The Ambient mode, which lets you listen to the sounds around you using the onboard mics, isn't all that effective, though, and there have been times we missed the doorbell at home.
LG Tone Free FP9 TWS Buds Review: App, features & controls
LG's Tone Free app offers good flexibility and customisability while being relatively user-friendly. Apart from letting you tweak the EQ and toggle ANC modes, you also get to do some interesting stuff.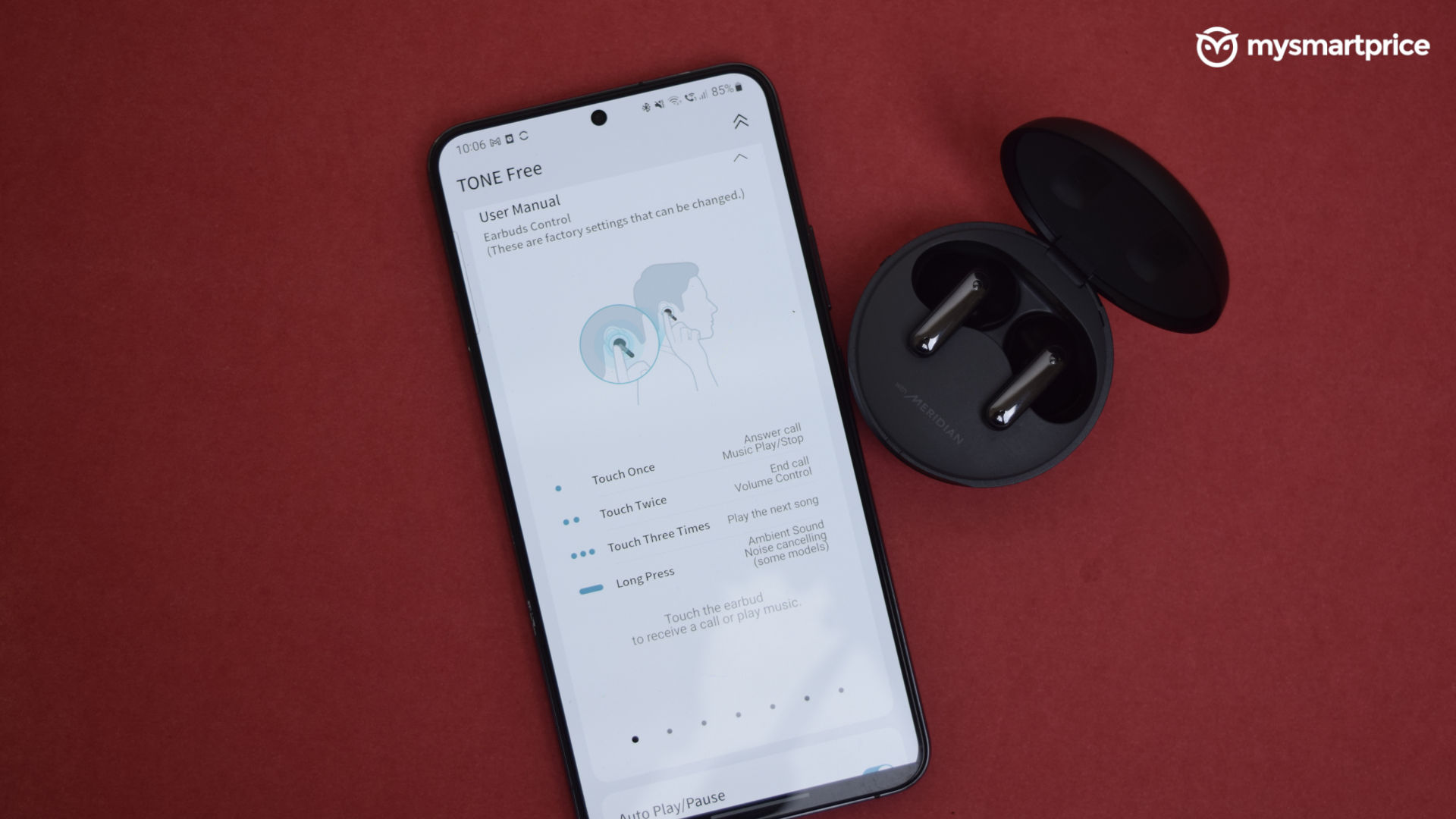 Starting with the controls, you can customise what single, double and triple tapping the buds do within the app. And yes, you can allocate a gesture to increasing or decreasing the volume, which is something not a lot of buds let you do.
You can enable Meridian's 3D Sound Stage for a more immersive experience, which we found more useful while watching movies and TV shows.
There is a beta feature called 'Whispering Mode', which allows you to keep one bud near your mouth to speak stealthily in a public setting. The feature is executed relatively well, but you do appear suspicious speaking like that in a bud in public.
But our favourite feature wasn't in the app or settings, it was right on the charging case, and it's called Plug and Wireless. As mentioned before, it allows you to turn a dumb audio device into a smart one by making a wireless bridge between it and the buds. All it needs is to toggle a switch on the left side of the case. We tried this with an Xbox controller and an old Walkman with some nostalgic songs, and it does work well.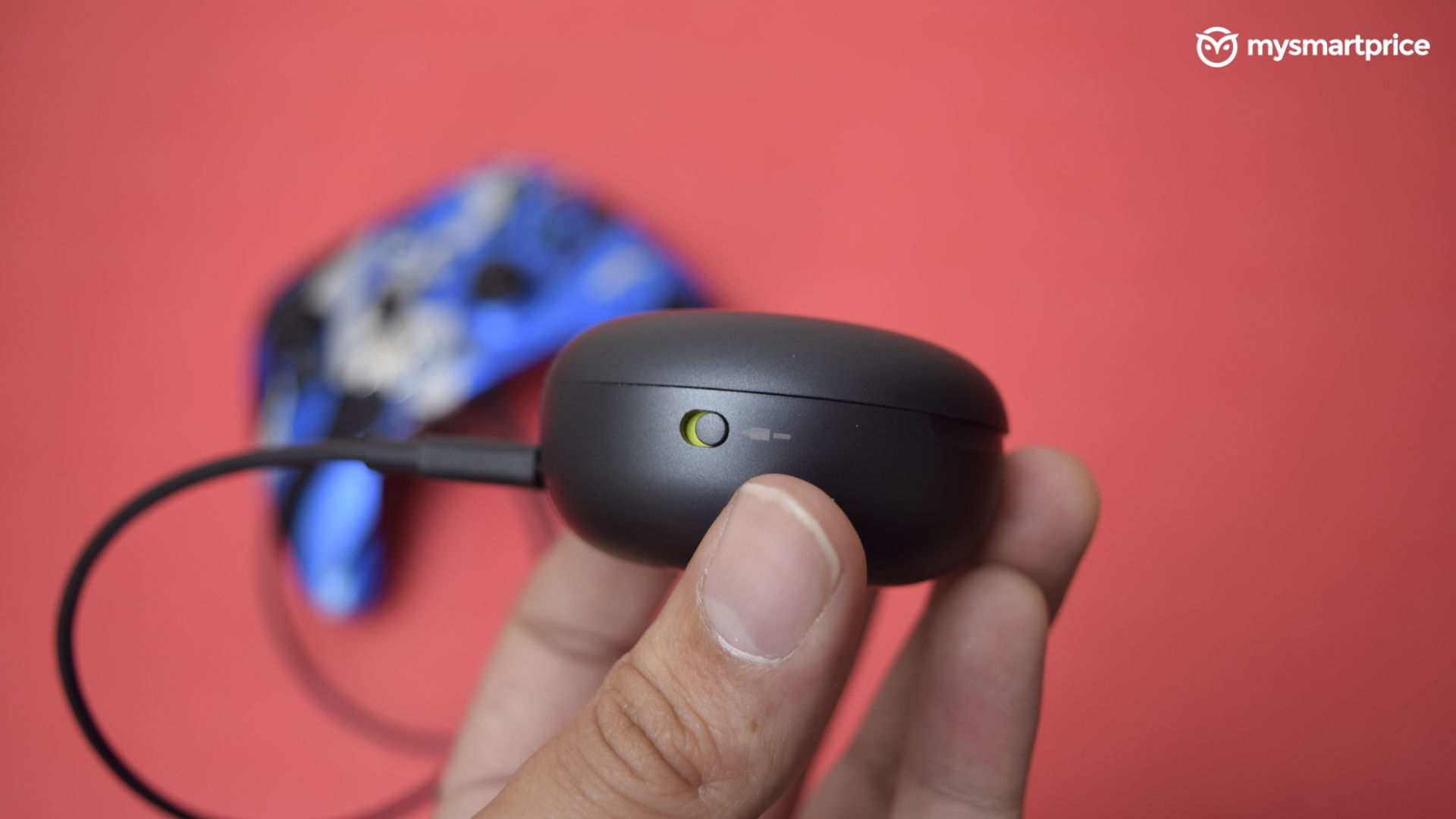 But there have been times when we were left scratching our heads on why our phone won't connect to the buds, simply because we knocked the toggle switch to Plug and Wireless mode.
LG Tone Free FP9 TWS Buds Review: Battery life and charging
LG claims that the Tone Free FP9 buds can last about 10 hours of listening time on a single charge with the earbuds and an additional 14 hours from the buds. In reality, it's nowhere close to these figures.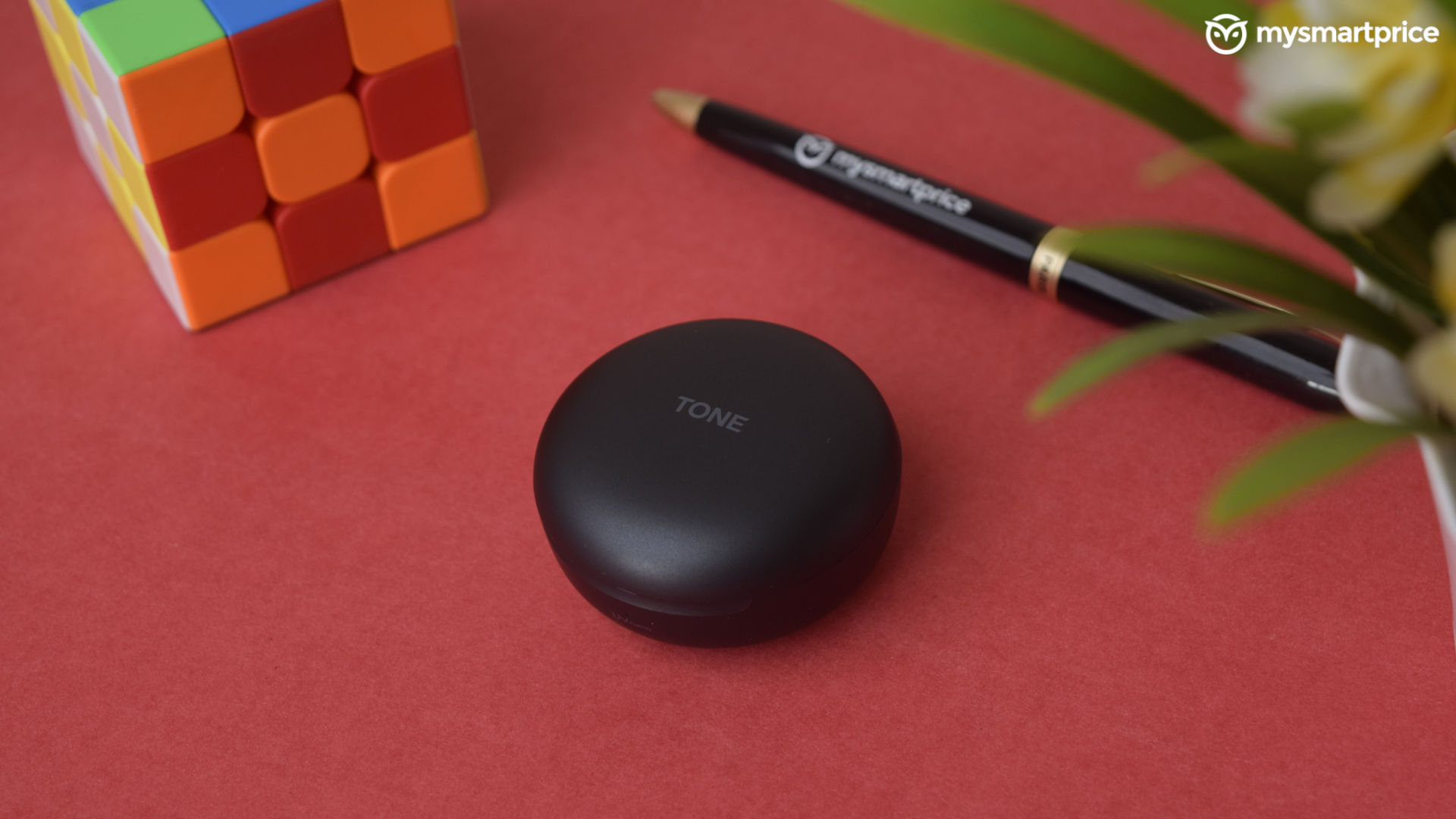 With ANC on High and volume ranging between 70 to 80 per cent, the FP9s gave us an average playtime of about five and a half hours, which is nothing to write home about. If you turn off the ANC, you can squeeze out four more hours of playtime, which is decent.
The charging case can provide one full charge and with some spare juice, which meant we had to charge our buds at least once every two days.
Although the buds support fast charging, they take about two hours to be topped up entirely. This was too long for us, given the small-ish battery size. The lack of wireless charging at this price also stung us a bit.
LG Tone Free FP9 TWS Buds Review: Verdict
LG has tried something unique with the Tone Free FP9 buds, and it has somehow worked. While Sony, Sennheiser and Jabra have taken more cautious, deliberate approaches to perfecting their top-end TWS buds, LG has let the horses loose. As a result, these are a lot more fun than the other buds you can find at the same price but at the compromise of battery life and overall loudness. So look no further if you are a clean-freak with some old audio gadgets lying around.
LG Tone Free FP9
₹ 16,990
ACTIVE NOISE CANCELLATION
8.5/10
What Is Good?
Great mids and highs reproduction
Self-cleaning
Pocketable & light
Can turn a dumb audio device into smart
Great mics
What Is Bad?
Loudness could have been better
Battery life
Mediocre Ambient mode
Expensive