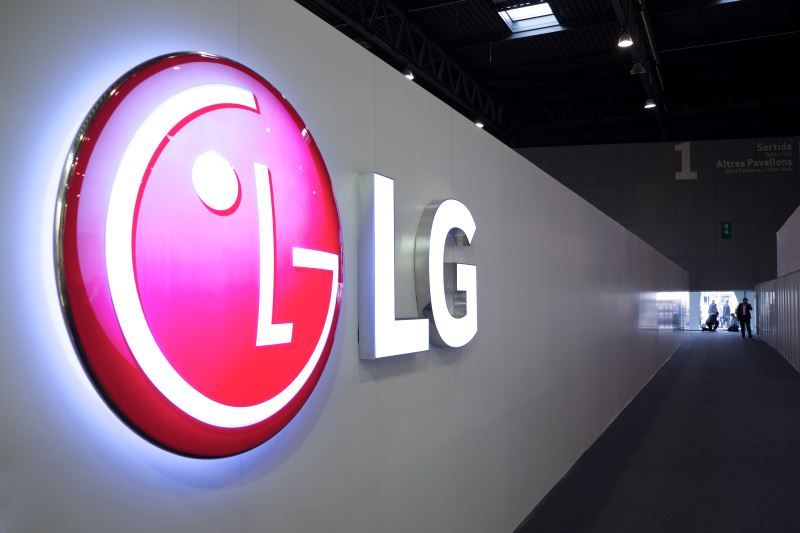 The smartphone industry is quite strange. At first there was a rush to make notched phones, and now everybody and his uncle is spending billions upon billions trying to get rid of notches with motorised front camera assemblies and In-display fingerprint scanners. Even as the notch and no-notch business unfolds rather comically, there's a new push among smartphone manufacturers to make modular/convertible devices with the wonders of FOLED (Foldable OLED displays) technology. This push for foldable smartphones includes companies such as Samsung, Huawei, Xiaomi and Oppo. However, Korean electronics giant LG has also jumped into the fray.
LG Might Jump into the Foldable Smartphone Fray
This move makes sense as LG has been a big player in the OLED display space, which form the backbone for manufacturing foldable smartphones. Not surprisingly, LG was revealed to be the display partner for an upcoming foldable tablet device from Lenovo. Now, noted leakster Evan Blass has alluded to the possibility that LG plans to unveil a foldable smartphone at its upcoming CES showcase a few months down the line. The fact that LG has been on the backfoot in the smartphone space of late notwithstanding, this might be a credible claim considering how LG is helping Lenovo with foldable displays and given the proven track record of Blass when it comes to smartphone leaks.
I can't speak for Samsung…

…but I do know that LG plans to unveil a foldable phone at its 2019 CES keynote.

— Evan Blass (@evleaks) October 31, 2018
LG has filed for a trademark application for three distinct models presumably for its foldable phone or even multiple phone models for that matter. The application was filed on November 01 and seeks three brand name registrations dubbed Flex, Foldi and Duplex. All three of these are classified as Class 9 trademark applications, which in layman's terms includes smartphones. It's fair to say that whether it makes one foldable smartphone or three, LG plans to utilise either one or all of these potentially trademarked names for smartphones that could turn out to be a foldable device. This lends further credence to Blass' claims.
LG Applies for Three Trademarks Presumably for its Foldable Phone(s)
This is where it must be noted that just applying for and even getting trademark grants for brand names doesn't necessarily translate into those being used in practice. Companies are known to apply for trademark grants during R&D phase as a contingency measure accommodating the success of the R&D endeavor. In other words, trademarks have been granted in the past without any device making it to the market. Having said that, while the Flex trademark isn't remarkable considering how LG already has launched the G-Flex and G-Flex 2 bendable phones. However, the Duplex trademark application is interesting as it sounds closest to what Evan Blass had predicted in his tweet; that is, a foldable smartphone that can transform between a single large display and two smaller displays when folded.
While announcing the rather specific claim that LG will unveil a foldable phone at CES 2019, Blass also took a swipe at Samsung. As LG's rival and fellow Korean firm, Samsung has been busy working on the foldable smartphone concept for quite some time. The company was also vocal about how it would be the first to launch a foldable phone in the market in 2018. Samsung never did make its own self-imposed deadline, but the Chinese smartphone behemoth Huawei just might beat it to the punch with its rumoured foldable smartphone.