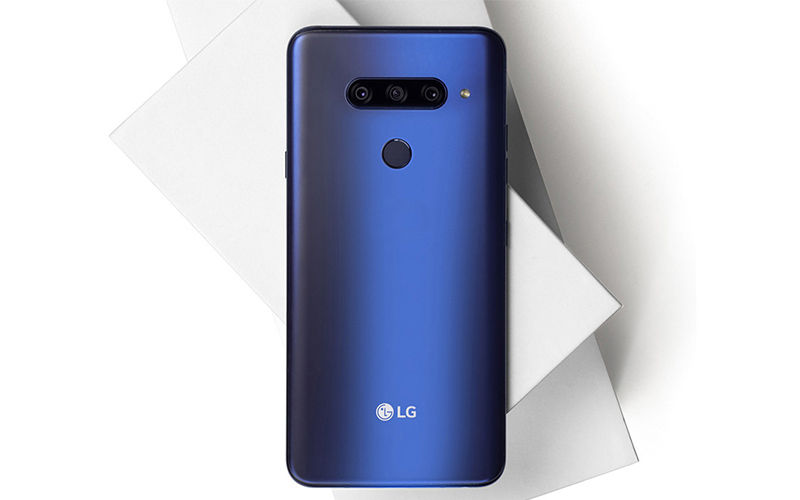 LG has had a consistent and premium range of smartphones that fall under its 'G' and 'V' series. In case you didn't know, the Korean manufacturer always introduces its high-end G-branded phone first, followed by a more premium V-series one after six months. The latest leak shows a total of five devices that have been trademarked under the company's 'V' lineup. It might also foreshadow LG's plan regarding the future of its mobile division to help it post a profitable quarter after successive losses.
LG Trademarks Its V50 Model Name All the Way to V90
According to a series of recent trademark registrations that were reported by LetsGoDigital, LG has big plans for its premium 'V' lineup. During July 2018, LG reportedly applied for a trademark for the V90 in Mexico. The rest of the trademarks such as V50, V60, V70 and V80 have not been filed in Mexico, but in Canada at the CIPO (Canadian Intellectual Property Office). The protection of these names was applied by the company during October of this year.
All five of these trademark applications from LG are categorized as Class 9, which denotes smartphones according to trademark ruling. People who are familiar with LG's naming habits, it would not have been difficult to conclude that these are future mobile devices. After the V90, it is possible that LG chooses a new brand name for its flagship smartphone series. However, since none of the company's executives have spoken about this change, it is too early to form conclusions.
LG's latest quarter saw an operating loss of $171.95 million from its mobile division. The rest of the company's businesses such as home entertainment and appliances have been rock solid, posting high amounts of profits. Perhaps, these two are the only thing that is keeping the mobile division afloat. LG has previously been reported on merging its G-series and V-lineup to prevent further losses, but the arrival of the G7 ThinQ shows the company is willing to give it another chance.
Unfortunately, things might change if the Korean manufacturer does not post a profit from its mobile business soon.
LG G-Series Have Disappointed While Its 'V' Lineup Gets Positive Remarks
The LG G-series has largely been criticized for being overpriced while providing the same or fewer compelling features when compared to competing smartphones. The V40 ThinQ, however, is a player on a whole new level. Featuring a primary triple-camera setup at the back, it has improved smartphone photography considerably, with room for improvements too.
With the V-series accumulating the most popularity paired with positive reviews, there is a possibility that the LG might merge its G-branded devices with this one. This will help to cut back losses inflicted to the company's mobile segment while also giving LG more breathing room to focus on a single device and make it stand out. The company's custom UI might be feature-enriched, but it has been criticized for hampering the user experience from time to time.
Whatever improvements LG makes on the design and hardware aspects, it will be all be for naught if the same efforts are not concentrated on the software too. Let us hope that when the G8 ThinQ arrives in 2019, it will tackle the little problems and provide an attractive package for premium phone enthusiasts.
After you're finished reading about this leak, you can check out our video review of the P20 Pro, which is another triple-camera flagship that raises the bar for smartphone imaging and video recording.