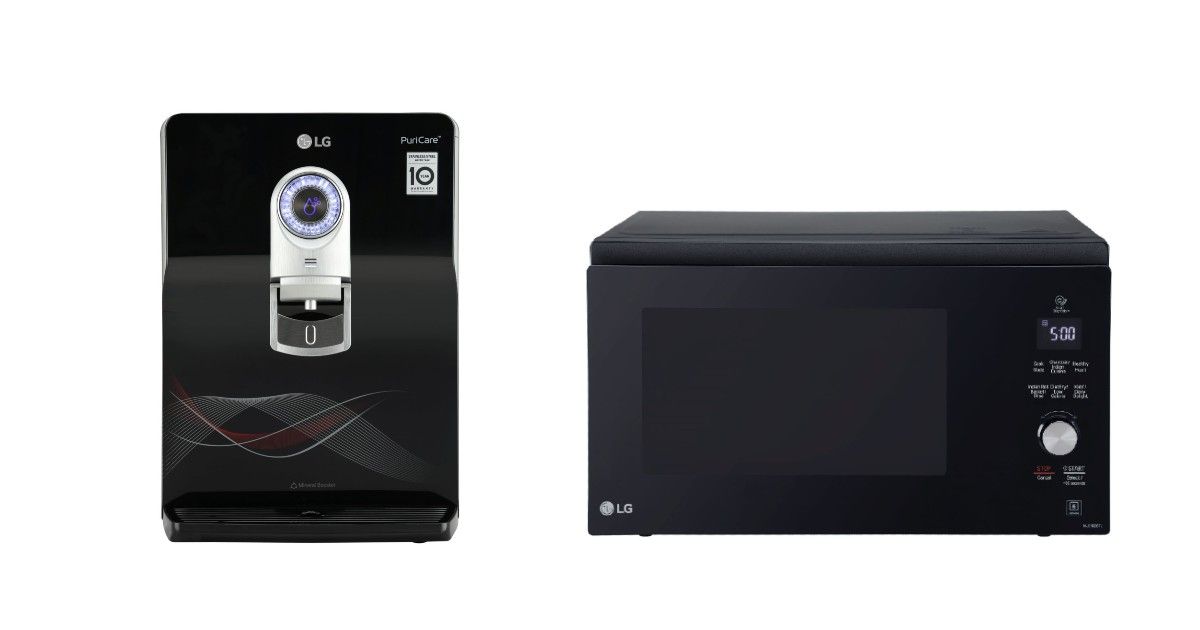 Ahead of the festive season, new LG water purifiers and charcoal microwave ovens have been introduced by LG India. The latter is among the largest sellers of consumer appliances in the country, and its latest launch has taken the wraps off its latest home appliances range. Among their myriad features, both the LG water purifiers and charcoal microwave ovens are certified by the Heart Care Foundation of India. This certification is combined with technologies that seek to make the products environment friendly, as well as tailored for the Indian consumer appliances market.
LG water purifiers and ovens: price and availability
The LG water purifiers of 2021 are priced from Rs 28,290, while the charcoal microwave ovens are priced from Rs 22,490. The products will be available across physical and online multi-brand retailers as well as exclusive LG outlets.
Key features
Starting with the LG water purifiers, the latter features a new design on the exterior. Inside, it features an 8-litre 'dual protection', air sealed stainless steel water tank, which offers a 10-year warranty. It also features a digital sterilisation process for the entire purifier, which reduces the use of chemicals in servicing and maintenance. It feature a multi-stage RO filtration process, which LG claims can remove impurities that are 0.0001 micron in size. Dissolved impurities such as bacteria, viruses, metals, pesticides and mud are apparently removed with high efficiency.
The purifier also features a 'mineral booster', and interestingly, a second valve on the outside enables users to wash vegetables and fruits by using clean water — hence improving the efficiency of water usage. Finally, the new purifiers also feature an in-tank UV filter to treat the water inside, and on the outside, has a smart display to indicate UV sterilisation status, filter change requirement, water level and more.
The LG charcoal microwave ovens feature a charcoal lighting heater that can offer India specific use cases such as recreating the tandoor taste, and offering a specific mode for making ghee in 12 minutes. Along with the Heart Care Foundation, the microwave also comes with 30 auto-cook recipes that LG claims is designed specifically to cater to cardiac needs. The oven also has a motorised rotisserie that eases the process of making roti at home, and a Diet Fry mode that minimises the use of oil in fried food. The oven features a stainless steel interior, and applies a minimalistic design to keep up with the times.