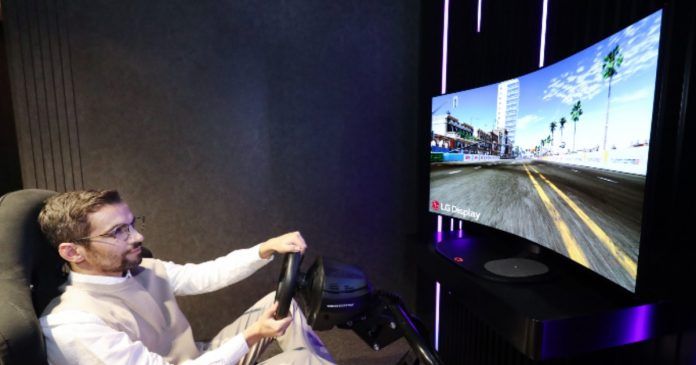 LG Display, a unit of LG Electronics, will showcase a new 'bendable' OLED display at this year's Consumer Electronics Show (CES) 2021. The company will introduce the world's first 48-inch Bendable Cinematic Sound OLED (CSO) especially meant for gaming. The new display will offer paper-thin screen bends along with other of interesting technologies that make it an interesting gaming monitor. The device will offer a variable refresh rate of 120Hz along with new audio technologies, and more. Here's what you need to know about the upcoming LG 48-inch bendable OLED display.
LG to introduce world's first bendable OLED display at CES 2021
The company has revealed that new 48-inch Bendable CSO display will come with paper-thin screen bends and unfolds with a curvature radius of up to 1,000R. This means one can bend the display up to a radius of 1,000mm without affecting the function of the display. Moving on, the display turns into a flat-screen while watching TV and curved screen while gaming. The company says that the display offers a uniform viewing distance from the middle of the screen to its edge, maximizing the visual immersion that is popular among gamers.
The CSO technology used in the OLED enables it to vibrate and create without the use of any speakers. The company has reduced the thickness of the display from 9mm to just 0.6mm, which makes it thin as well as provide improved sound quality. The display also comes with 0.1 milliseconds (ms), a refresh rate of 120Hz per second, and a wide variable refresh rate range from 40Hz to 120Hz.
"LG Display's 48-inch Bendable CSO display is optimized for gaming as it maximizes the use of advanced technology that produces another level in terms of providing an immersive experience. In other words, it offers the very best gaming environment to gamers," said Chang-ho Oh, Executive Vice President & Head of the TV Business Unit at LG Display.