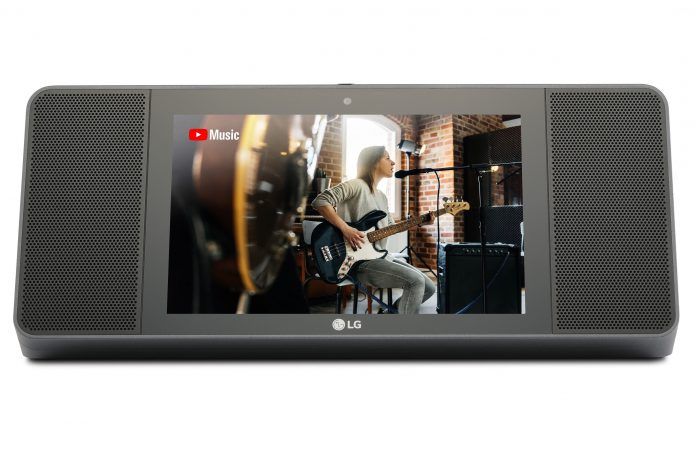 After Lenovo, JBL and Google, now LG has launched a Smart Display that's powered by the Android Things platform and runs Google Assistant. Featuring an 8-inch touchscreen, 20W front-facing speakers for powerful sound and a 5MP front-facing camera, the LG XBOOM AI ThinQ WK9 aims to offer better audio than other Google Assistant featuring Smart Displays. LG's first Smart Display will be available in the US first and then in other important markets pretty soon.
LG XBOOM AI ThinQ WK9 Features, Specifications
The LG XBOOM AI ThinQ WK9 is its first Smart Display, and since it's a part of the South Korean electronics giant's XBOOM speakers and fets the AI ThinQ branding as well, it was natural for the device to be smart and be a relatively portable speaker. The XBOOM AI ThinQ WK9 (that name is quite a mouthful, to be honest) was spotted at CES 2018 but it wasn't ready to be released at the time.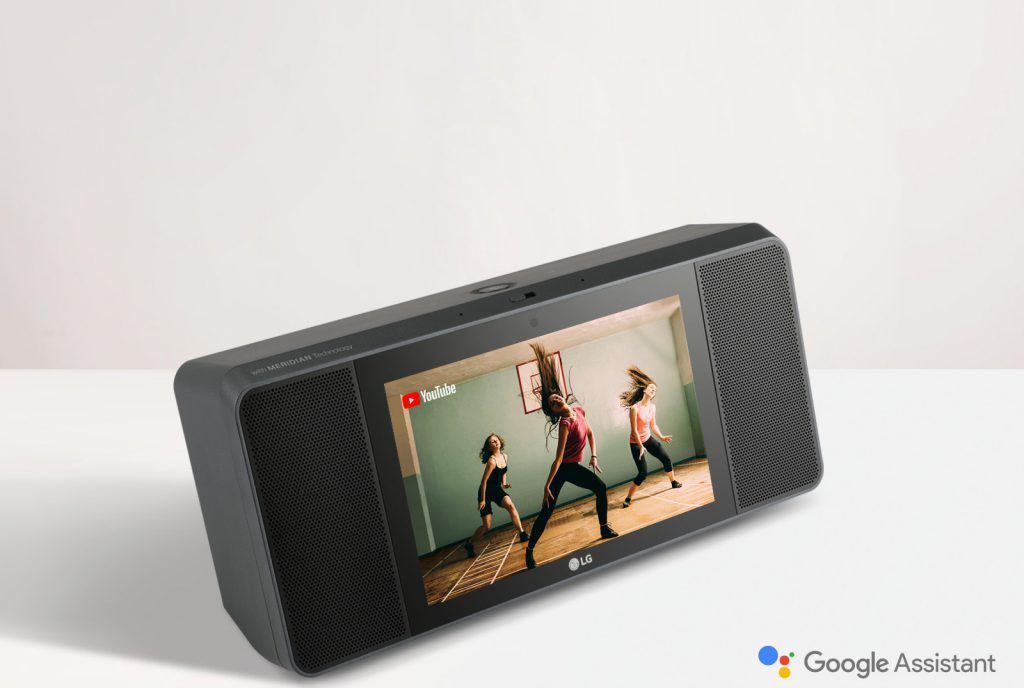 The device has an 8-inch HD touchscreen display, which you can use to watch YouTube videos, your Google Photos content, and even check traffic through Google Maps before you start for work. There's Chromecast Built-In, too, so you can cast audio and video content to the Smart Display from your phone or other Google Cast compatible device. Since it also features Google Search, you can use it to fetch information such as events in your calendar, weather, and much more. There's Google Assistant, too, so you can use the device to control Google Assistant compatible smart home devices such as robotic vacuum cleaners, smart lights, security cameras (and view camera feed), thermostats and more.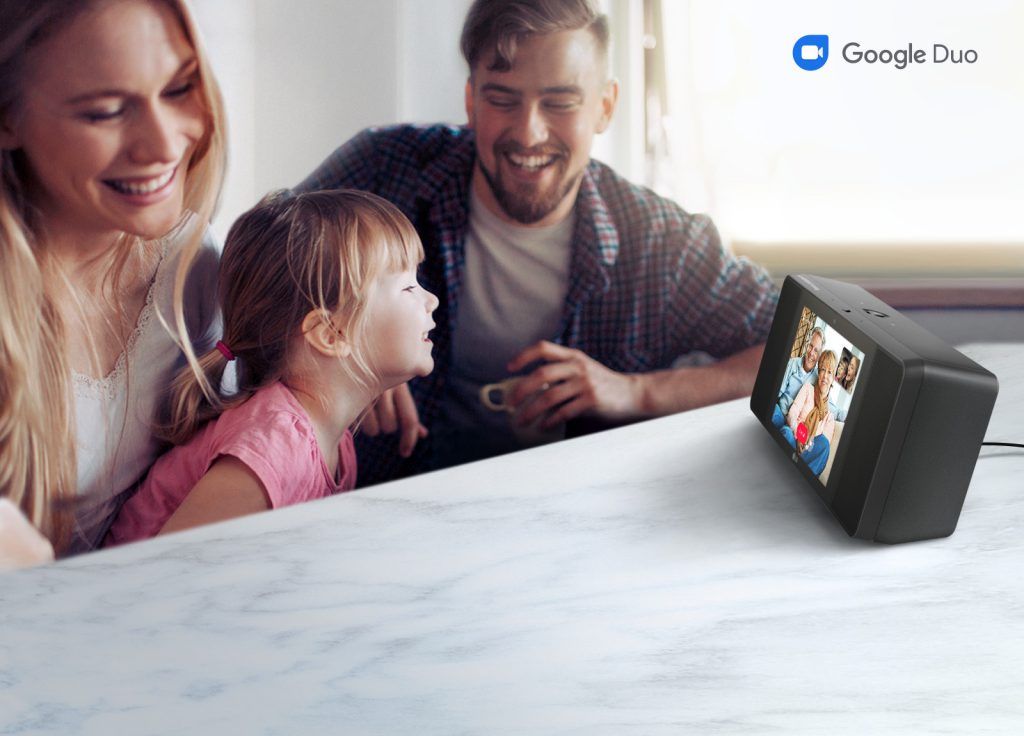 The XBOOM AI ThinQ WK9 also features a front-facing 5MP wide-angle camera that can be used for video calls using the Google Duo app. Its processor, RAM, and storage information haven't been revealed, but the configuration should be similar to any other Smart Display in the market. The notable thing about the device's design is that it's quite chunky, and that's because it features premium stereo speakers. LG says that it partnered with Meridian, the premium British audio brand, to develop 20W stereo speakers for the Smart Display. The XBOOM AI ThinQ WK9 is claimed to feature "beautifully balanced audio." It has just two apps—Spotify and YouTube—if you want to listen to music, but you can cast audio and video using your phone's apps.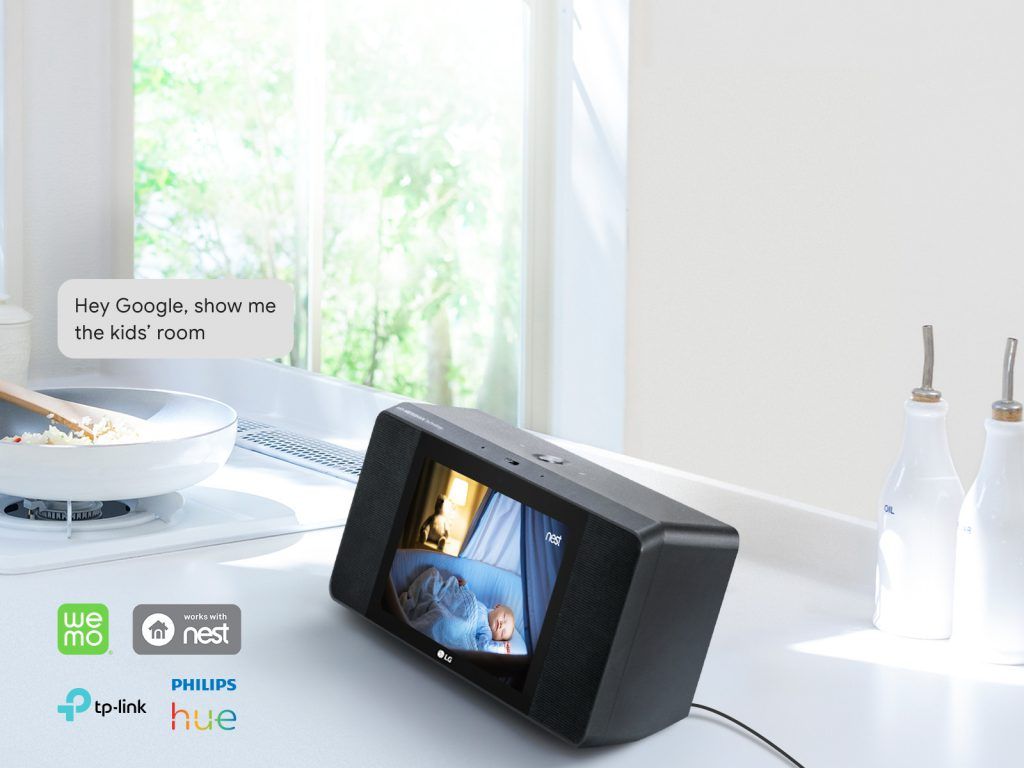 Coming to the ThinQ branding, LG has also built its own smart home platform into the device, so you can control ThinQ branded home appliances and electronics such as air purifiers, refrigerators, washing machines, TVs and more. To respect your privacy, LG has also fitted the XBOOM AI ThinQ WK9 with a switch at the top to mute the microphone and the camera. The device is equipped with Bluetooth (SBC codec) and Wi-Fi for wireless connectivity, and it can act as a Bluetooth speaker as well. There are ambient light and proximity sensors in the device, and it supports Hey Google and Okay Google hot words detection.
LG XBOOM AI ThinQ WK9 Price
While the company has priced the LG XBOOM AI ThinQ WK9 at $299.99 (that's the MSRP). B&H has already listed it on its website. However, the online store is currently selling it for just $199.99, just for the holidays. That's undercutting the JBL Link View, which is also an audio-focussed Smart Display, by $50. Whether or not it will be launched in India remains to be seen.
The Google Home Hub, which was launched alongside the Pixel 3 and the Pixel 3 XL, is priced at $150, but it is not big on audio quality. The Lenovo Smart Display 8-inch variant with 10W speakers is priced at $179.99, while the 10-inch Lenovo Smart Display with 20W speakers is priced at $249.99 in the US.