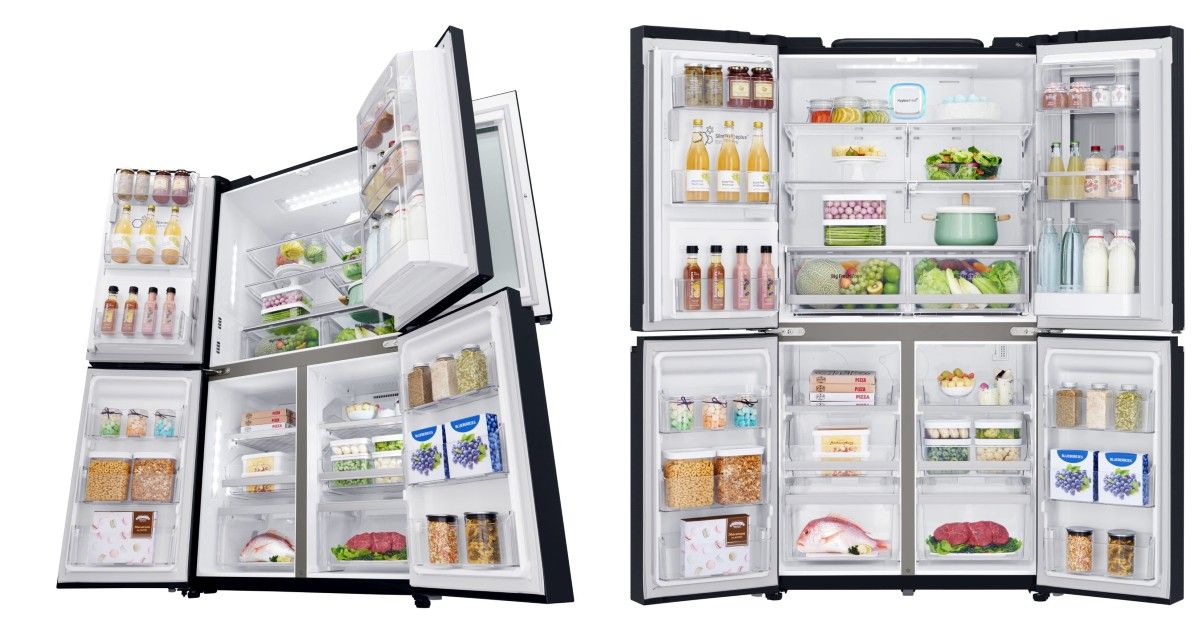 South Korean tech company LG, today, announced a new model of its InstaView French Door Refrigerator in India. The new fridge is an Internet-enabled device that is fitted with a mirrored glass panel, which illuminates with two quick knocks. This allows users to see what's inside the fridge without opening the door. In the long run, it reduces cold air loss and theoretically keeps food fresh for longer. The company says the InstaView French Door Refrigerator has been tested by third parties for reducing cold air loss by 41%, which increases the efficiency of the device.
Further, the fridge has a large fridge section at the top and a freezer section at the bottom. It also has LG's Hygiene Fresh+ technology, which apparently eliminates 99.999% bacteria and removes bad odour inside the refrigerator. It also has LG's trademarked UVnano dispenser tap, which operates automatically every hour for removing 99.99% of the bacteria on the dispenser tap fitted on the fridge. The UVnano feature can be activated using a button on the fridge, allowing users a level of control on it.
Further, the refrigerator also has an utility box inside, which regulates the temperature for small items like cheese, maintaining it at around 3.5 degrees celsius. In addition, LG's Slim SpacePlus Ice System is a door-mounted slim ice maker, which is fitted on the new version of the InstaView French Door Refrigerator. By removing the ice maker from the freezer, the company claims to have enhanced space inside the freezer.
The refrigerator will also be able to regulate itself using LG's Inverter Linear Compressor Technology. Which essentially means that it is less susceptible to power surges and will regulate its operations for long-term usage better. The company will be providing a 10-year warranty on the compressor and 20-year lifetime certified warranty for the device overall. 
Lastly, LG's ThinQ technology allows users to control the refrigerator using a smartphone app when they aren't at home. The company didn't explain what all this app allows users to do, but apps like this usually have features to set reminders, monitor items in the fridge, etc.
The fridge will be priced at Rs. 3,29,990 in India and will be sold across all of LG's retail channels in Matte Black colour.