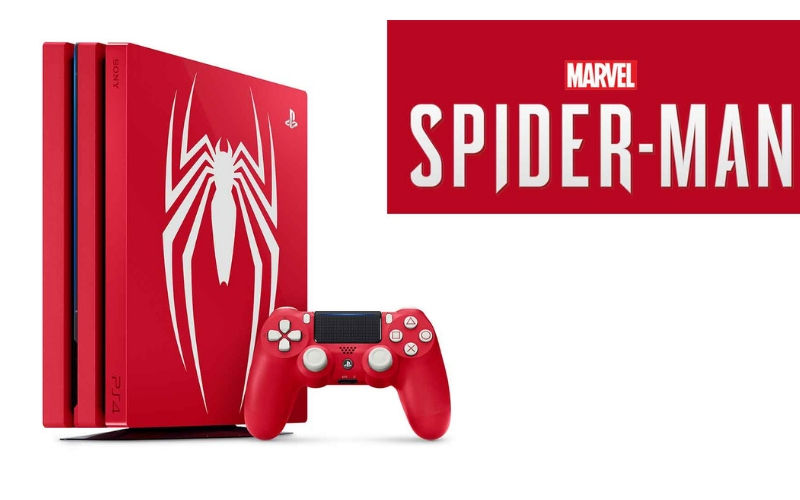 Marvel's Spider-Man game, which was launched recently, topped the list of best-selling games for the month of September beating Assassin's Creed Odyssey. Looking at the success of this game, Sony decided to launch a special limited edition Spider-Man PS4 Pro bundle. While the other countries received it first, Sony launched it in the Indian market after quite a long wait. This special edition PS4 Pro console is available on Flipkart for INR 49,690. On a different note, the brand decided to drop the price of the PS4 controller for the limited period.
"Amazing Red" Spider-Man PS4 Pro console now available in India, here's what it bundles
Just like any other PS4 limited edition consoles, this one will also be available in limited quantities. According to Gadgets 360, around 70 to 80 units of this console made its way to the country. These figures are way too low when compared with other major markets. Coming to the bundle, it contains a special edition all-red PS4 Pro console which the brand is calling "Amazing Red". It has a big Spider-Man logo on the front in white color accompanied by PlayStation branding on top right. There's a matching red color DualShock 4 wireless controller. Of course, you will also receive an original copy of the game on Blu-Ray disc. In addition, you will also get a PlayStation Store voucher for the recently announced 'The City That Never Sleeps' DLC.
If you're planning to buy this, then you should either visit the Flipkart website or a local store because it is available in limited quantities only. Sony has also launched the slim variant of this special edition in other countries. Sadly, there is no word on its availability for the Indian market.
Sony PS4 Controller gets a price cut for a limited time
Adding to the story, Sony has also announced a limited period price drop on its PS4 Dualshock 4 controller. You can now get this very same controller for INR 3,990 whereas, the original price is INR 4,990. This limited period offer is already live and will remain so till November 06. One good news is that the offer is not limited to a certain number of color variants. The Dualshock 4 controller is available in standard black, red, blue, gold, silver, and a new blue camouflage variant as well. You can get this controller with a discounted price on all the major e-commerce website and offline retail stores.