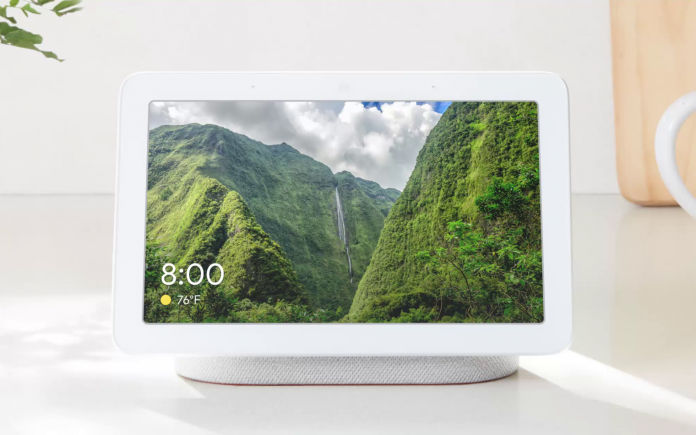 Google unveiled its Home Hub alongside the Pixel 3 and Pixel 3 XL earlier this week and placed significant emphasis on the ability to use it as a smart photo frame. The device leveraged the power of Google Photos with access to all your photos stored in the cloud to display inside a live photo frame. However, the granular details around exactly how it would work and the various controls that would be available weren't fully explored.
One of the best features of Google Photos is its ability to auto upload your pictures. Pair this feature with the ability to use these on a display meant that your live photo frame would now have instant access to every photo you take. The Home Hub does just that with Google Photos Live Albums, which automatically pushes your photos to the device to show you a constantly changing slideshow.
AndroidPolice also spotted the ability in a Photos APK teardown that showed the option for selecting only certain people's faces to appear on the Home Hub via the already baked in facial recognition. For example, you may only want the Home Hub to display pictures of your kids in a certain room and you'll have the option to do this with the Home Hub.
In addition to facial recognition, Google will be leveraging its AI features to analyze pictures that may be blurry or simply screenshots to filter these out so you don't end up with a random screenshot of your home screen appearing on your Home Hub. Google's Ian Lake has also confirmed that the Live Album feature of automatically pushing select pictures to devices will work with anything using the Google Photos API. That means in addition to the Home Hub, any smart display should also get the same functionality.
Live Albums is yet to go live in the Google Photos app, but with the Home Hub getting ready to ship out shortly, we can expect to see an update pushed to the app imminently.
Drop us a comment below if you've pre-ordered the Google Home Hub and what feature made you push the order button.
Thanks for reading till the end of this article. For more such informative and exclusive tech content, like our Facebook page