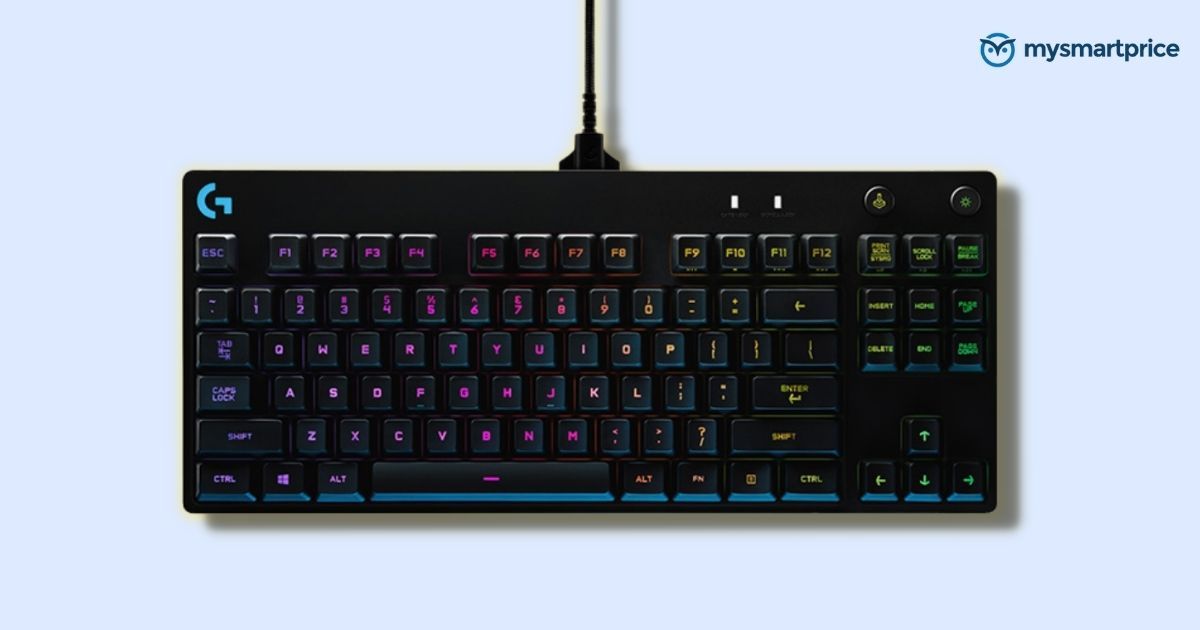 Computer accessories manufacturer Logitech has introduced the G Pro mechanical keyboard in India. This new keyboard is targeted at esports professionals and has features designed to enhance gaming without getting in the way.
The Logitech G Pro mechanical keyboard features the GX Blue clicky switches and has a tenkeyless design. Let's take a closer look at the specifications, features, pricing and availability of the Logitech G Pro mechanical keyboard.
Logitech G PRO Mechanical Keyboard Pricing and Availability
The new Logitech G Pro mechanical keyboard is priced at Rs 10,995 in India. The keyboard is now available via Logitech's official online store. The retail packaging includes the Pro gaming keyboard, a keyboard data cable and user documentation.
Logitech G PRO Mechanical Keyboard Features
The Logitech G Pro mechanical keyboard connects to devices — Windows, and macOS while measuring 34x361x152mm. The keyboard data cable measures 1.8m in length and can be detached from the keyboard for easy transportation. The company claims a report rate of 1ms.
The new gaming keyboard from Logitech has a pro-inspired tenkeyless design, GX Blue Clicky mechanical switches with an actuation distance of 2.0 mm, actuation force of 50 g and a total travel distance of 3.7 mm.
There's Logitech's LightSynC RGB lighting which can be customized using the G Hub Gaming software. The G Pro can store memory profiles onboard and has twelve programmable F-keys. The keyboard comes with a standard two year warranty period.
The three-pronged design features support arms for an easy, reliable connection. The company claims audible and tactile feedback bump of these switches.
"Gamers, especially pros, demand switches that offer solid, secure keypresses for better responsiveness," said Ujesh Desai, vice president and general manager, Logitech Gaming. "That's why we wanted to design and build a new PRO keyboard that gives gamers the ability to match their style of play. With the launch of the G Pro mechanical keyboard, we've delivered a new level of performance that is optimized for the unique needs of the pro gamers."
That said, what are your thoughts on the new gaming keyboard? Do let us know by dropping a comment down below.