Highlights
The Logitech MX Master 3S is priced at Rs 8,995

Logitech claims a battery life of 70 days

It has a bunch of customisable buttons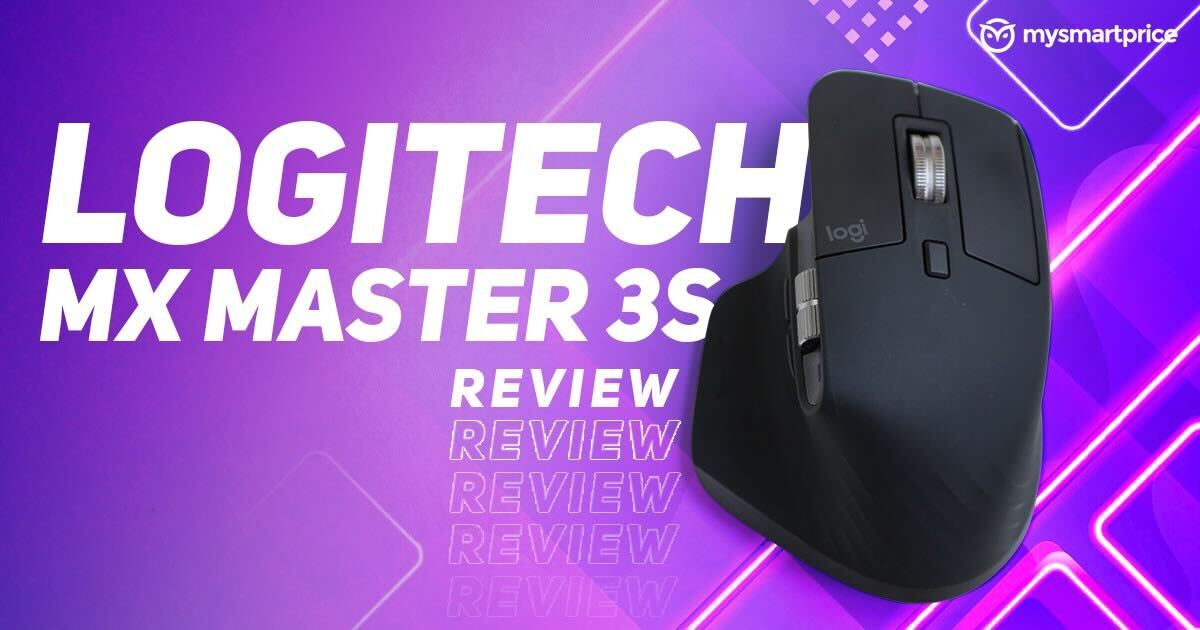 Logitech is known for its gaming peripherals across the market — be it gaming headsets, mice, keyboards, microphones, and whatnot. Besides all the gaming bling, Logitech has a bevvy of devices in its product lineup. The MX series has made its name in this market for years, and they are keen on bringing new changes to the roster. Almost two years after its MX Master 3 debuted in India, the successor, MX Master 3S, makes its entry into the market. Selling points include quieter clicks, long battery life, and, well, its signature ergonomic style. It has a few upgrades over the previous generation, but it costs a pretty penny – a whopping Rs 8,995! So, is it a small wonder or a nine-grand blunder? Find out in our review.
Logitech MX Master 3S
Rs 8,995
What Is Good?
Ergonomically built
Crazy battery life
Seamless switching of scroll wheel modes
Can connect to three different devices
'Flow' works flawlessly
Thumb scroll wheel is convenient
What Is Bad?
Can be heavy for some
No option for lefties
Awkward gesture button
Logitech MX Master 3S Review: Design and build quality
'The apple doesn't fall far from the tree' — we believe that was Logitech's philosophy while designing the MX Master 3S. Visually, there are no major changes between the MX Master 3 and Master 3S. To us, it still looks like a spaceship or something from 'The Arrival'. The mouse, albeit heavy, has a good in-hand feel and a premium yet subtle look. It's available in Pale Grey and Graphite colour variants. We have the latter for this review. The Graphite colourway looks like any plain mouse with nothing too fancy. It does not collect much dust, while the Pale Grey leans towards a white tone, which will attract dirt and gunk.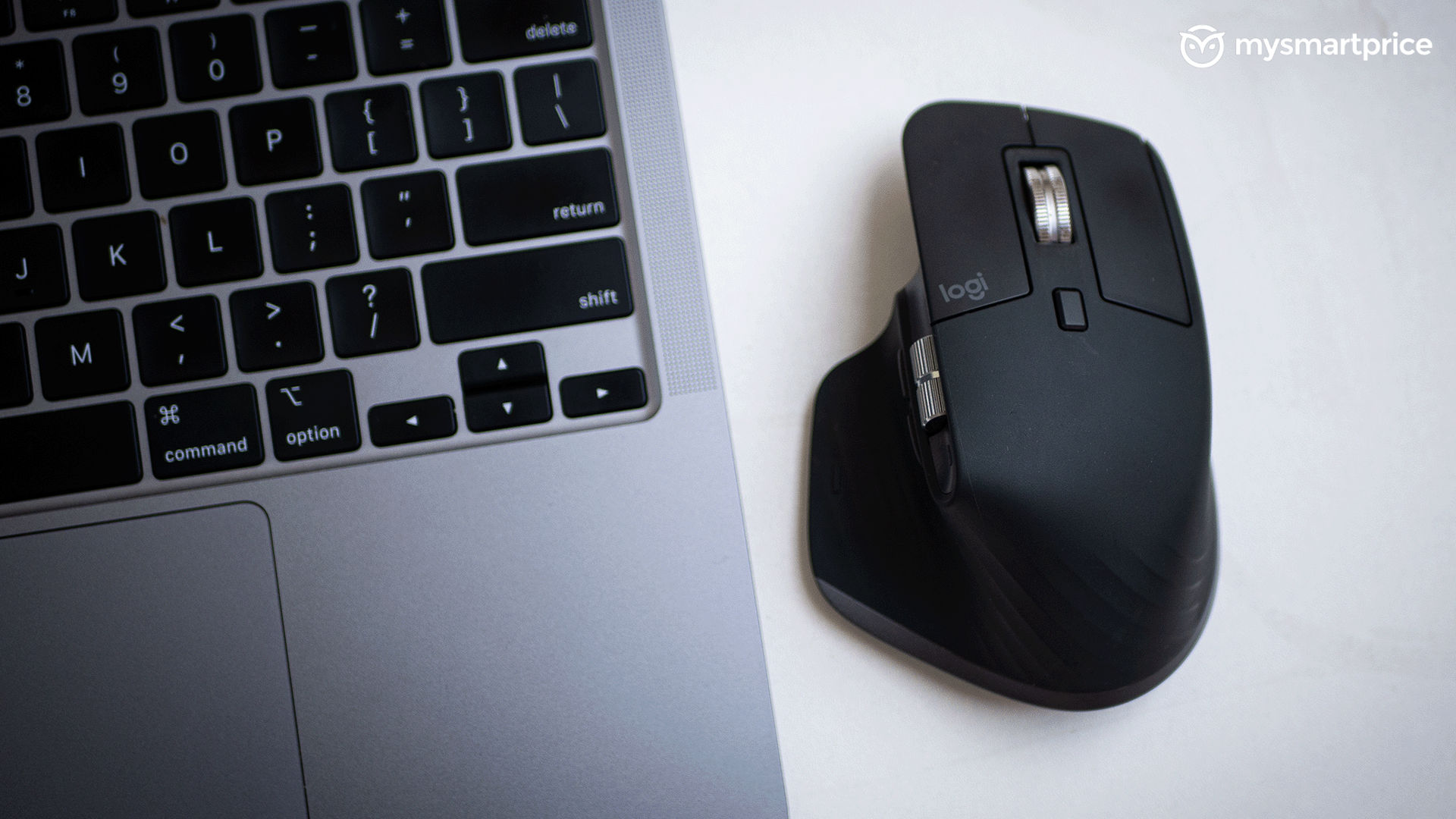 Despite having a plasticky build, the left and right buttons do not feel cheap. The MX Master 3S has a total of seven buttons. These are made of good quality materials and have a satisfactory click. The mouse comes with two scroll wheels — a vertical "MagSpeed" wheel in the centre and a thumb scroll wheel placed on the left side. They have a rugged finish with indents that help with the grip. A subtle LED indicator beside the thumb scroll wheel blinks when the mouse is connected to a device.
Just like its predecessor, the MX Master 3S also comes with a curved extension for thumb support that aids right-hand users. The extension holds in place a gesture button that is customisable. It's a brilliant and practical way to give your thumb a resting place while also getting work done. However, at times we found it a bit inconvenient to press the button as it required some pressure.
The hump of the mouse is made out of rubberised materials, which feel luxurious and oh, so soft! It has subtle ripples around the curvature that helps with gripping the mouse better. The MX Master 3S has a height of 124.9mm and a width of 84.3mm. This should pretty much help put things into perspective. No, it's not a small mouse by any means. However, it fits our medium-sized palm comfortably for longer hours as well.
The bottom side of the MX Master 3S has four skates to help the mouse glide on your desk. In addition, it has a button that helps you switch between three devices, Logitech's own Darkfield high precision sensor, and a toggle to switch between Bluetooth and Logi Bolt Mode. A USB Type-C port sits in a little cave on the front of the mouse.
Logitech MX Master 3S Review: Performance and software
Considering the MX Master 3S is not a gaming mouse, the upgrade from 4000 DPI to 8000 DPI is massive. This is mostly for people with ultrawide or multiple monitors to make proper use of their screen real estate. The Darkfield high-precision sensor works without any flaws, and we used the MX Master 3S without a mouse pad on a wooden desk throughout our review period.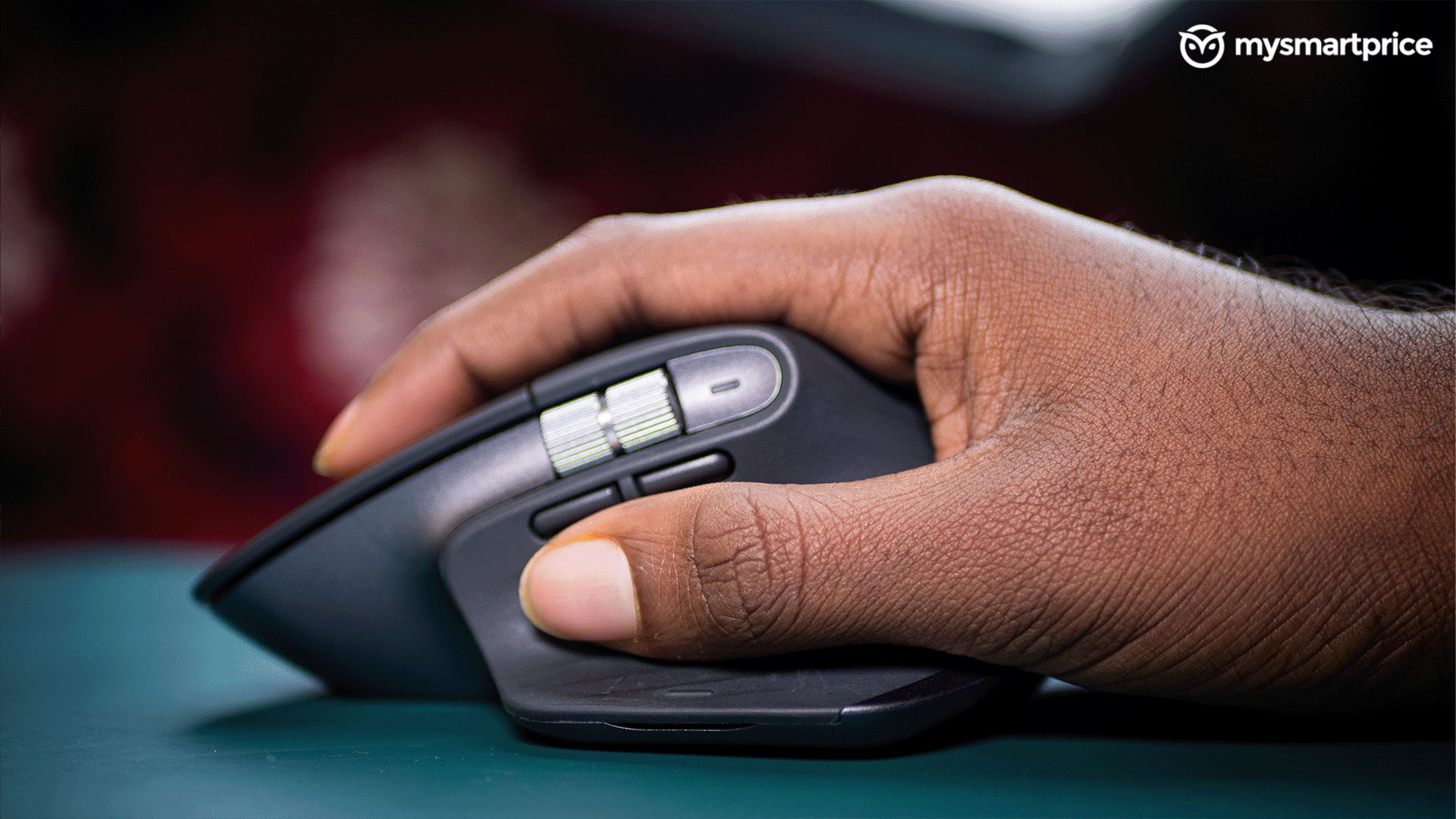 A major upgrade for the MX Master 3S is its quiet clicks. The company claims it is 90% quieter than its predecessor — which is a bold claim. Having used it for over two months, we can assure you the clicks are almost inaudible. We also compared the click sounds to the Logitech G402 — and the difference is huge. While the tactile feedback on each click is not as satisfactory, the actuation force needed is far lesser.
The "MagSpeed" scroll wheel also works as intended. Thanks to the magnets around the wheels, it can be used in FreeSpin and Ratchet modes. The basic idea behind this is if you want to scroll long pages, the former will help you scroll 1,000 lines per second, while the latter delivers more accurate and short scrolls.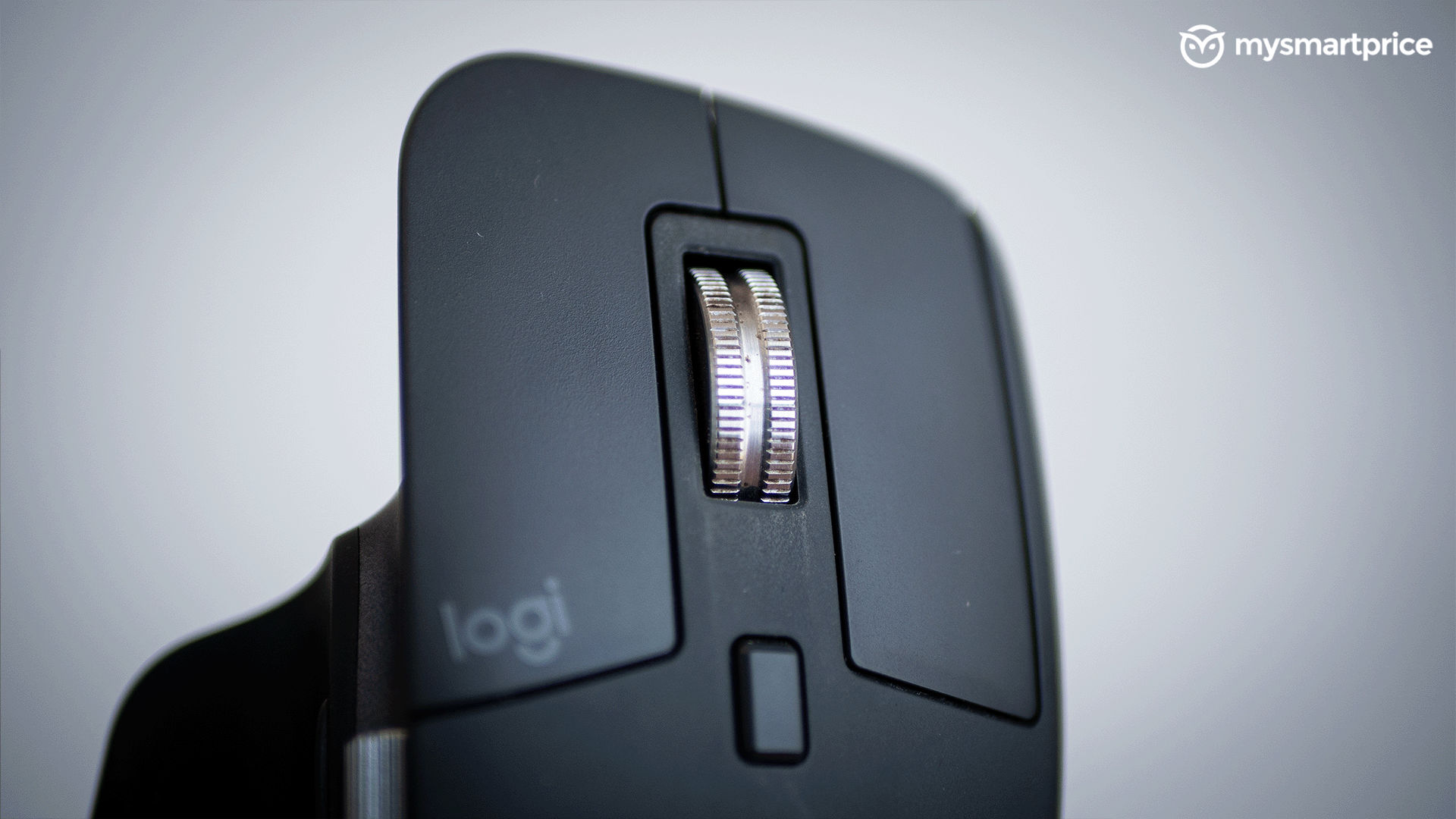 If you are someone who writes and researches a lot, the thumb scroll wheel will be a godsend gift to you. This lets you scroll between multiple web pages in a matter of seconds. It's also useful while video editing, as you can easily scroll through the timeline. The switch from smooth to ratchet is seamless. Both wheels are unrealistically silent even when we try to scroll them vigorously.
We spent most of our time with the mouse on a Macbook and did not face any connectivity issues over Bluetooth. It also comes with a Logi Bolt receiver, which provides a more reliable connection. Both options work well on Windows too. We played a couple of rounds on Valorant using the MX Master 3S. On paper, it weighs 141 grams, and it surely did not help with sudden flick shots while using the "Operator", but it was still playable.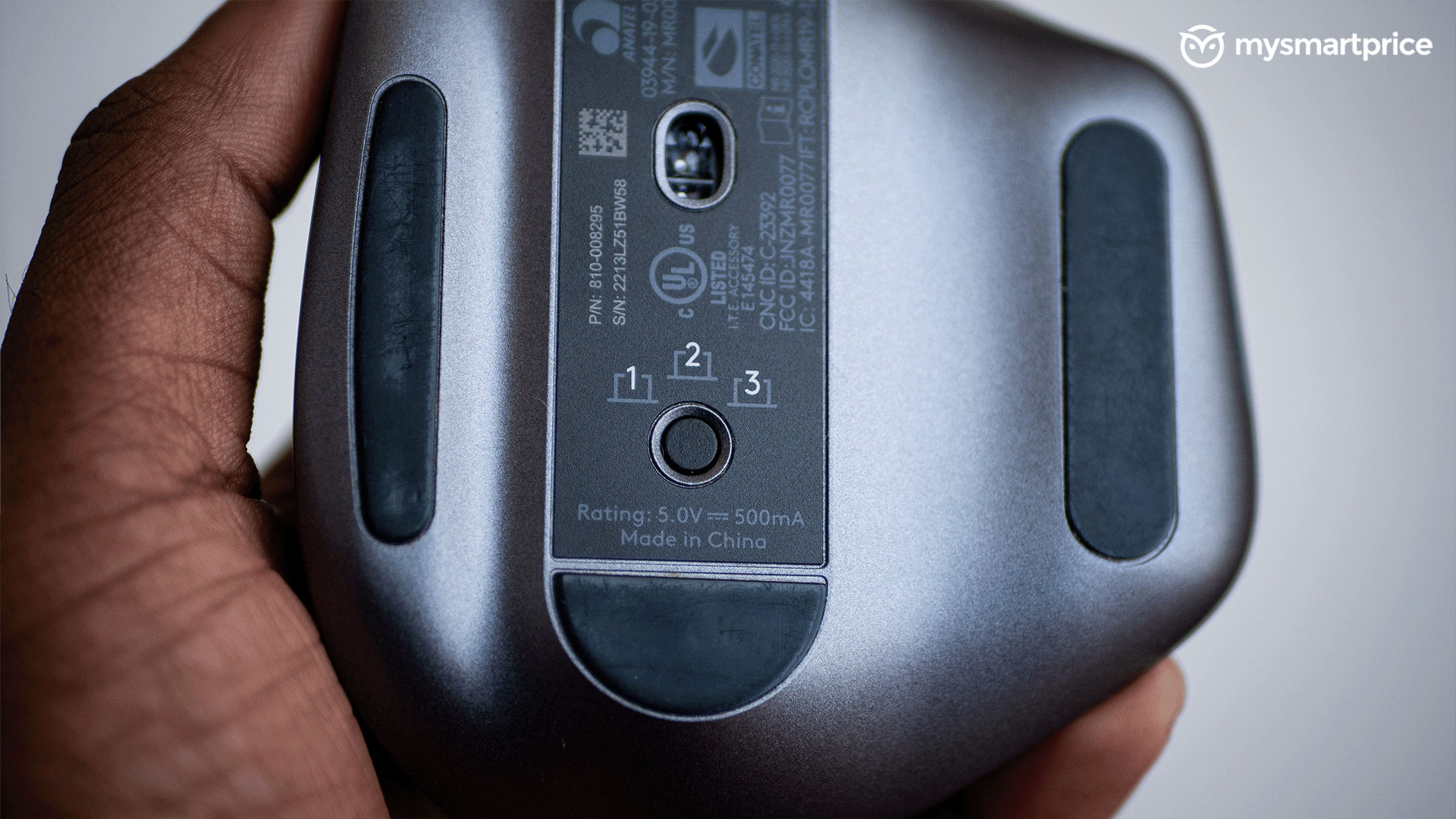 The MX Master 3S can be connected to three devices simultaneously. The switching mechanism is absolutely flawless, and we are in awe of it. However, flipping the mouse for it, again and again, can get a bit tedious. It also supports 'Flow' — which lets you copy a text, image or file on one device and paste it on another. But, it comes with some prerequisites, such as installing the Logitech Options+ app on both devices, as well as connecting to the same Wi-Fi network.
Once done, you can just copy a file and then drag the cursor to the edge of the screen and onto the other device, saving you the effort of uploading stuff on an online or offline drive. The best part is it works across different operating systems.
Logitech's known for some awesome companion apps, and the Logi Options+ is no different. It's an upgrade over its previous iteration and is available for both macOS and Windows. Its neat and minimalistic UI is easy to use. It helps you customise nearly every button on the mouse and provides a ton of other utilities.
For instance, it lets you set shortcuts for Adobe Photoshop, Premiere Pro, Google Chrome, and Safari, among others. It's incredibly useful while simplifying tasks on editing apps. It also lets you set scrolling and pointer speeds. You can also toggle Smartshift in the app, a nifty little feature that switches the scroll wheel mode based on your usage. The Logi Options+ app can also save your settings on the cloud post logging in.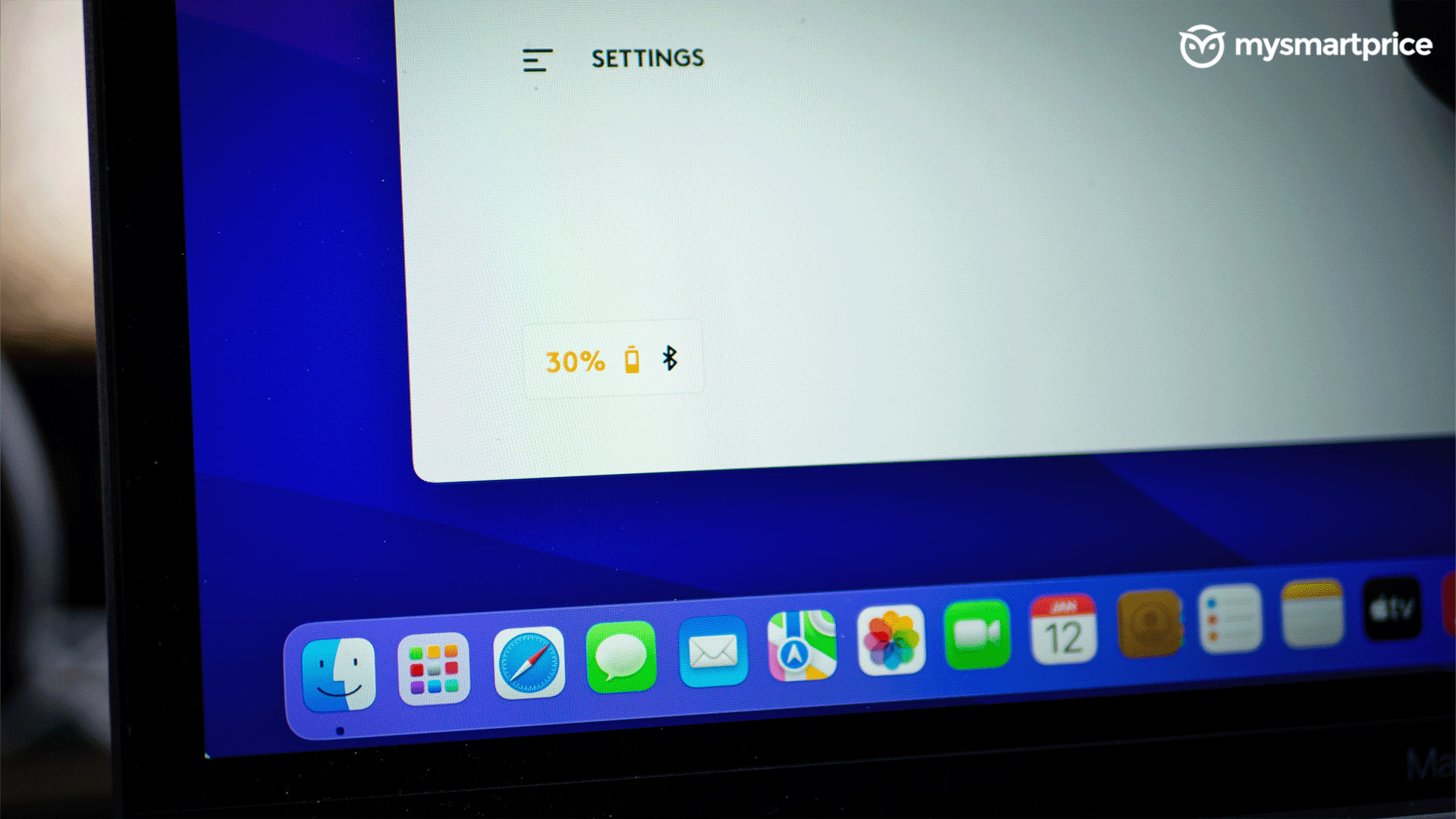 The MX Master 3S packs in a 500mAh battery that works wonders. The battery life on this mouse is crazy. The company claims that it can last 70 days on a single charge. We have been using it almost daily for about 7-8 hours, and it's been two months. The battery is still at 30 per cent as I pen this review. This pretty much proves Logitech's claims right. We haven't been able to test the charging speeds of the mouse yet — for obvious reasons. But, Logitech says a minute charge should help the mouse last for three hours.
Logitech MX Master 3S: Verdict
If you are in the market for a productivity wireless mouse, you can't go wrong with the MX Master 3S — even though it's an incremental upgrade over its predecessor. It also bumps up the price a bit. However, if you have a multi-monitor setup, 8000 DPI should help you glide through them. While the weight of the MX Master 3S might be a downside for some, this is, without a doubt, one of the most comfortable mice we've used. Besides that, the battery life, button quality, materials used, and customisation options are all praiseworthy.
We wish Logitech worked a bit on the gesture button to make it slightly softer for ease of use. Sadly, the MX Master 3S won't attract left-handed users. The Logitech MX Anywhere 3 can be a good alternative since it has an ambidextrous build and provides most of the above-mentioned features.