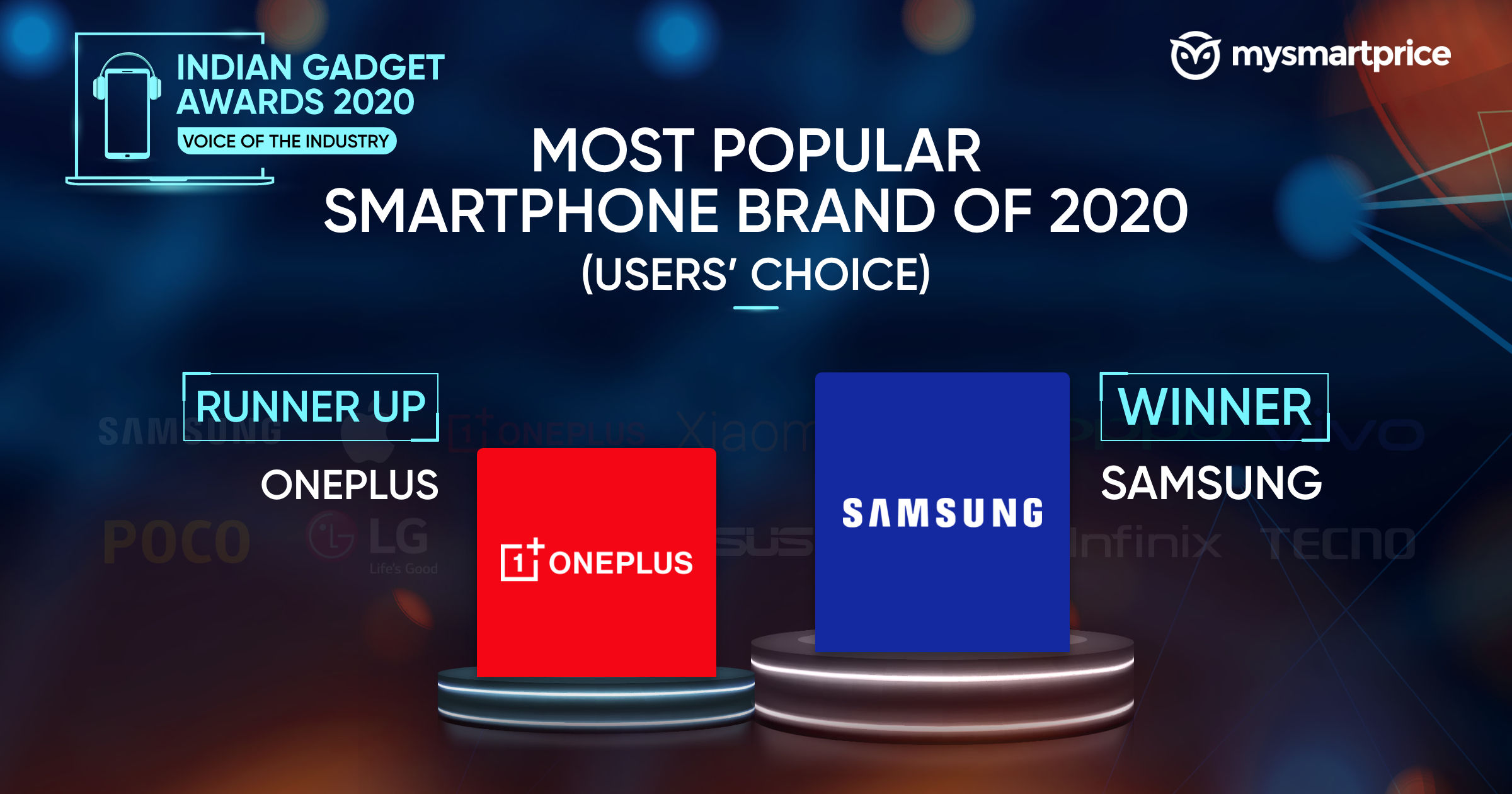 And now it's time for the most anticipated segment of the Indian Gadget Awards. We had two categories in the User's Choice Awards during the IGA 2020 curtain-raiser to announce the categories and nominees. Now with over 50,000 votes cast over the past three weeks, we finally have a verdict to share.
With the COVID-19 pandemic disrupting businesses and operations for a few months in 2020, smartphone brands were one of the hardest hit, losing the ability to launch and sell new products. But after the lockdown lifted, each and every smartphone brand in India toiled hard to bounce back. Some did exceptionally well and made up for the absence during the lockdown, while some took a breather on launches but continued supporting users and fans answering their queries, handing their issues and more. Before we announce the winner of this category, let's quickly go over the nominees first –
Nominees for Most Loved Phone Brand of 2020 (Users' Choice)
Samsung
Apple
OnePlus
Xiaomi
Realme
OPPO
vivo
POCO
LG
Google
ASUS
Micromax
Infinix
Tecno
Most Loved Phone Brand of 2020 (Users' Choice) – IGA 2020 Runner Up: OnePlus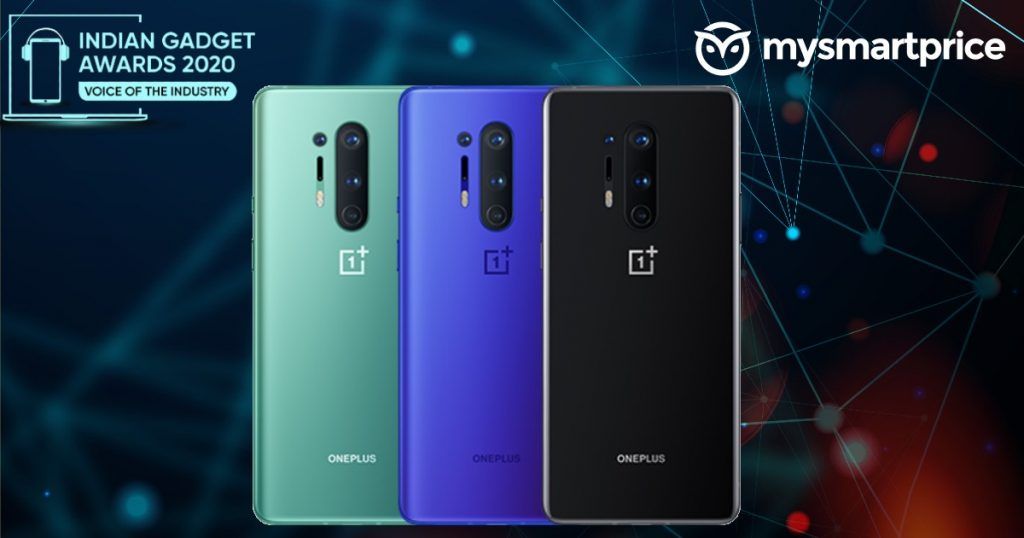 Among the host of brands competing in the Indian smartphone brand, readers and fans voted for OnePlus as one of the most loved phone brands of 2020. OnePlus has always had the pulse of its consumers, interacting and engaging with them on social media and operating one of the most active smartphone forums on the web. The company's products spanning across smartphones, TVs, audio and lifestyle strive to be the best in their segment. The company launched four smartphones in India in 2020, including the mass-favourite OnePlus Nord. The company's philosophy of listening to the users and fans and incorporating feedback in their product has struck a pleasant chord with the audience. But more than anything, if we have to take a guess, it's likely for their software prowess that makes people swear by OnePlus.
Most Loved Phone Brand of 2020 (Users' Choice) – IGA 2020 Winner: Samsung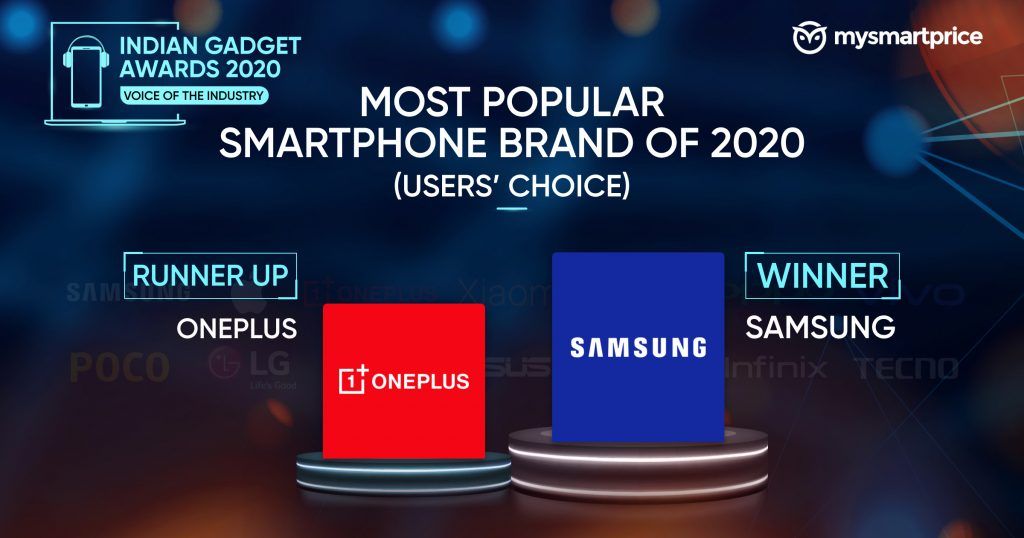 Now meet the most loved phone brand of 2020 – Samsung. The Korean giant had one of its biggest years in 2020 in India, launching more products than any other year. With more than 50,000 votes cast, Samsung's popularity is undeniable. It soared even higher during the India-China conflict in Ladakh where a vocal group of users started boycotting Chinese products and gave impetus to non-Chinese brands like Samsung. Samsung also did not relent. With offerings like the Samsung Galaxy M31s and the Galaxy M51 in the mid-range segment, and the Samsung Galaxy S20 FE and the S10 and Note 10 Lite smartphones in the affordable flagship segment, this year was all about Samsung meeting Indian fans halfway with reasonable pricing and fantastic hardware.