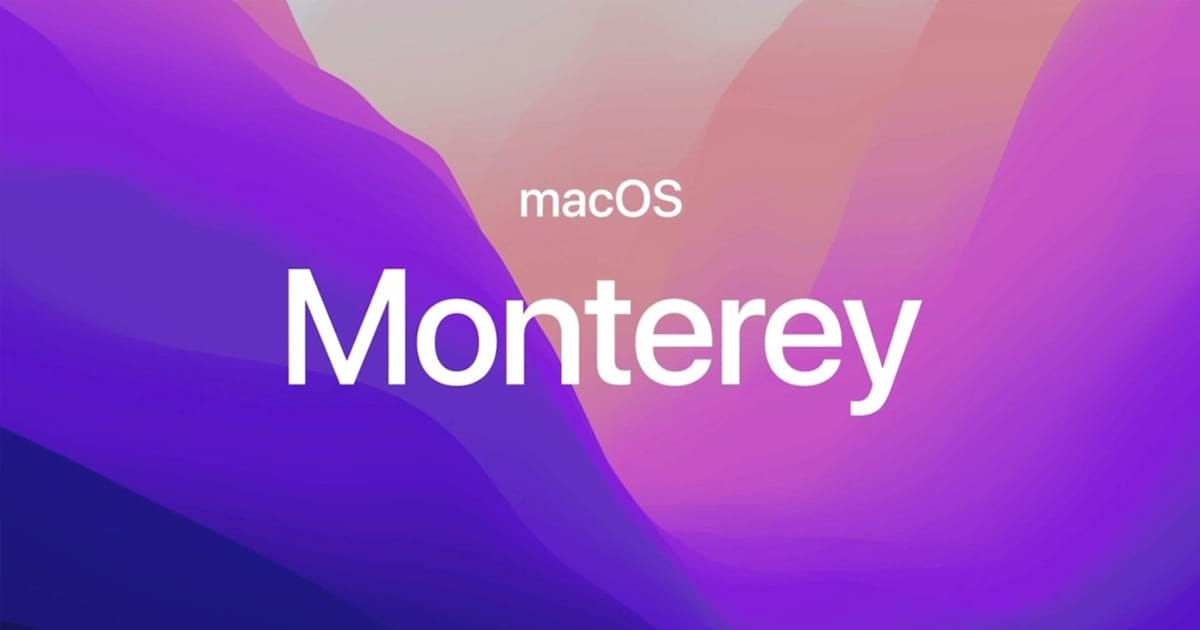 At the Apple event today, new MacBook Pro models were unveiled. While the latest models, powered by Apple's M1 Pro and M1 Max chips, bring some of the ports back, add a display with a high refresh rate Apple has plans to roll out the next major release of macOS. Apple has announced that macOS Monterey will be rolling out as an update starting Monday, October 25. This new major macOS upgrade will be available for free in the App Store for users will an eligible MacBook or iMac. macOS Monterey offers a lot of new features and improvements.
macOS Monterey Features
With macOS Monterey, FaceTime is getting some new features. It comes with Safari 12, which is still available to many, but with a new design and the ability to create tab groups. SharePlay is another notable feature, but it isn't going to be available to everyone just yet. Users will, however, now be able to share your screen. macOS Monterey also brings Portrait Mode, inspired by iPhone, so that professionals can make sure that the focus remains on them while they communicate.
Probably, macOS Monterey took some inspiration from Windows and now there are new Focus Modes- Users can now create a Work mode, a Gaming mode or anything else. The best part about this is that it's synced between devices, so whenever the user changes the mode on one Apple device, it changes it on all other Apple devices owned by him.
Using a Mac, users can invite friends and family to a FaceTime call using a simple web link to share via social media and instant messaging apps. Users can now also send music or videos from their phones to Mac display. Many native apps like Notes, Messages and Maps are getting some updates, some getting small ones while others are getting big ones.
There are many other changes with the macOS Monterey. Many new features are being added, while visually, there are overhauls for specific apps and Safari.
Eligible Devices
If you own any one or more of the following devices, you can get macOS Monterey.
However, Apple will not force you to upgrade, and you can continue to wait for some time to know more and look at the reactions of those who get it first.