Highlights
Apple has announced the release dates of its next-generation operating systems.
The Cupertino-based tech giant will release iOS 17, tvOS 17, and watchOS 10 on September 18.
The macOS Sonoma will start rolling out to users on September 28.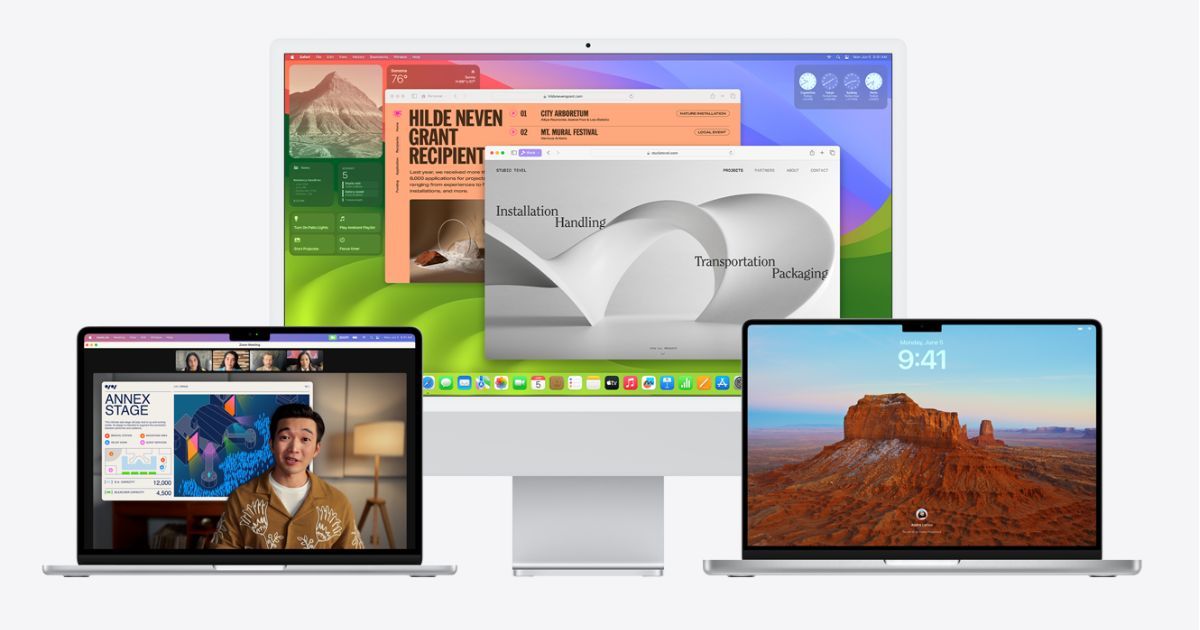 Apple has announced the release dates of its next generation of operating systems. The much-anticipated iOS 17 will roll out globally to iPhone users on September 18. Apple will also release the watchOS 10 and tvOS 17 on the same day. Mac users will have to wait a bit longer for the macOS Sonoma as it will roll out to users on September 26. The iOS 17 brings many new features, including the Contact Posters, NameDrop, and more. The macOS Sonoma brings a new lock screen, new screensavers, widgets on the desktop, etc. On the other hand, watchOS 10 improves the overall UI. Let's take a look at all the details of the new software updates from Apple.
macOS Sonoma, watchOS 10, tvOS 17 Release Date and Time
As mentioned before, Apple will roll out the watchOS 10, and tvOS 17 on September 18. The macOS Sonoma will roll out later on September 26. The Cupertino-tech giant is known for releasing new software updates in the evening hours in India. We can expect them all to drop at 10.30pm or later.
macOS Sonoma Features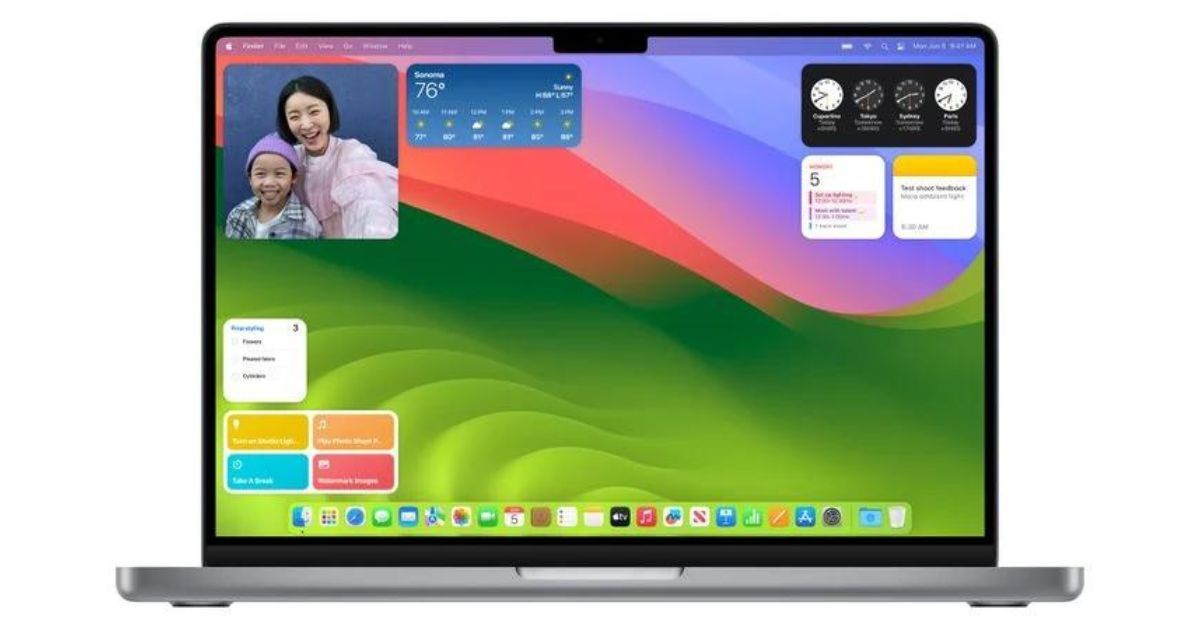 The macOS Sonoma brings several new features to the table. It offers new interactive widgets, which can be placed on the desktop. Apple has ensured that these widgets blend with the desktop wallpaper and are not obtrusive. These widgets also work with Apple's continuity feature, which means iPhone widgets can be placed on your Mac display.
There is a new lock screen UI with animated screensavers like tvOS. These screensavers are aerial panning of various stunning locations from around the world. When users unlock their Mac, they will see a new landscape, cityscape, and other stunning images.
Apple has also improved video conferencing in macOS Sonoma with features like Presenter Overlay. This allows users to present themselves in front of the content they share. Video call reactions from the iOS 17 have also been included, along with a more simplified screen-sharing process.
The macOS Sonoma is also a big leap for Apple in gaming. It brings a new Game Mode with smooth and consistent frame rates for an optimised gaming experience. The game mode supports all games on Mac and brings low latency mode with AirdPods and controllers.
Other features of macOS Sonoma include Safari Profiles, OTP autofill from mail, inline PDF scans in mail, search filters and catch-up arrow in messages, Adaptive Audio for Airpods, Personal Voice, sensitive content warning, etc. Mac users can enjoy these advanced features as and when the update rolls out.
macOS Sonoma Compatible Devices
Apple has listed the macOS Sonoma-compatible devices on the official website. Below is the list of Macs with support for the new operating system.
iMac from 2019 and later

Mac Pro from 2019 and later

iMac Pro from 2017

Mac Studio from 2022 and later

MacBook Air from 2018 and later

Mac mini from 2018 and later

MacBook Pro from 2018 and later
watchOS 10 Features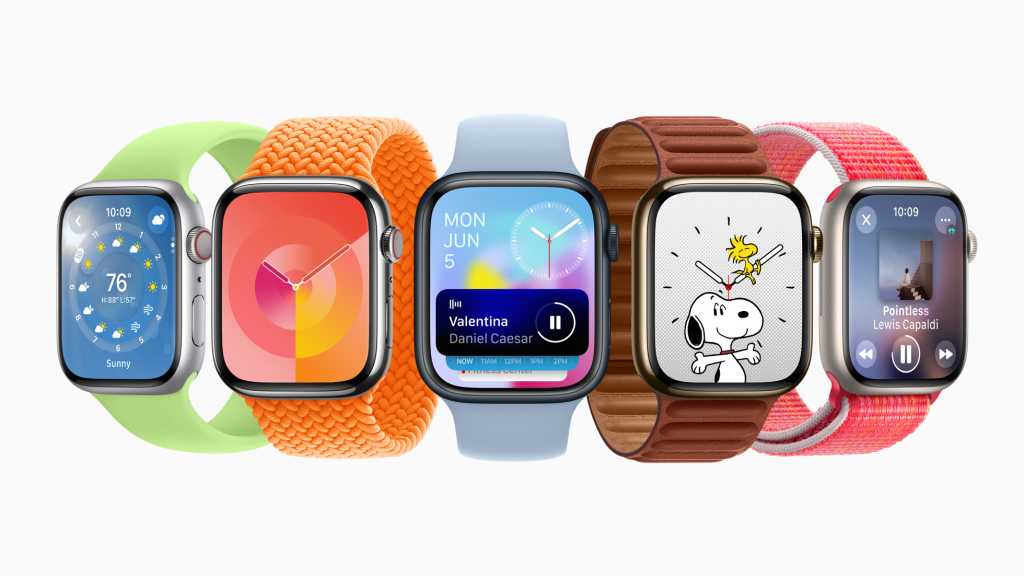 The most notable change in the watchOS 10 is the completely overhauled system apps with new colour palettes and relevant interfaces. The information provided by these apps, like Weather, Stocks, Home, Maps, and more, now utilise more display estate for at-a-glance information.
Apple has also introduced the Smart Stack with watchOS 10, which shows widgets displaying time information based on the user's context and can be brought up with a twist of the digital crown. The company has also made it easier to access the control center using the side button, and double-clicking of the crown goes back to the last used app.
There are two new exciting watch faces in watchOS 10, including Palette and Snoopy. The former is an analog clock display with various colour palettes, which change with time. On the other hand, Snoopy and Woodstock watch faces bring animated characters to the screen, interacting with the watch hands, showing animated weather conditions, and more.
Apple has introduced new cycling and hiking features in watchOS 10, including Workout Views on iPhone. It displays the workout metrics on the larger screen of the iPhone. Apple Watch can also automatically connect to Bluetooth cycling accessories like speed sensors and power meters for more detailed analysis, like Functional Threshold Power (FTP).
Other features of watchOS 10 include Mental Health, Vision Health, NameDrop, FaceTime Video message playback, improved Medications, and more.
watchOS 10 Compatible Devices
watchOS 10 requires users to have an iOS 17 compatible iPhone. It means users will need an iPhone XS or newer and below listed Apple Watch.
Apple Watch Series 4

Apple Watch Series 5

Apple Watch SE

Apple Watch Series 6

Apple Watch Series 7

Apple Watch Series 8

Apple Watch Series 9

Apple Watch Ultra

Apple Watch Ultra 2
tvOS 17 Features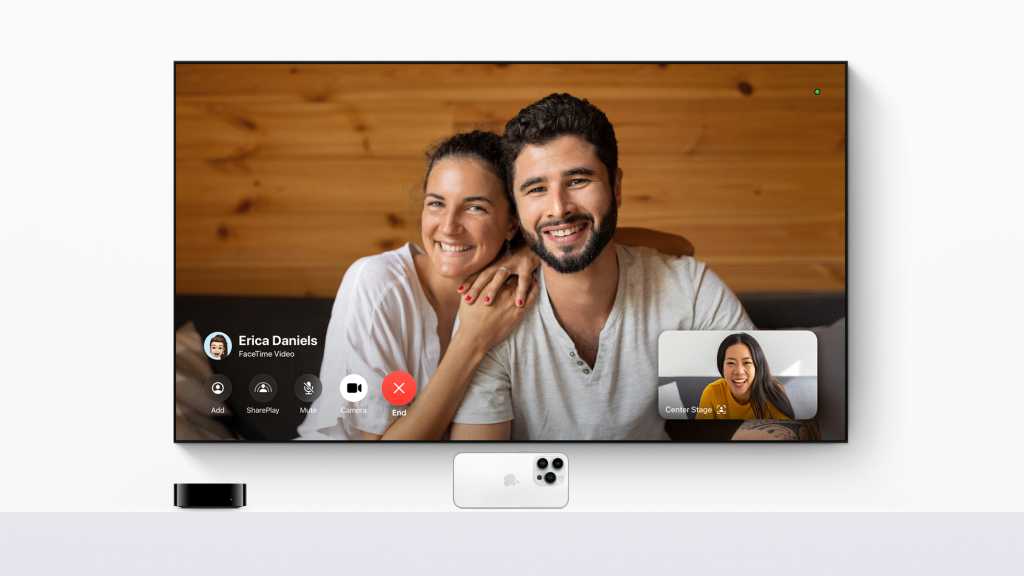 The tvOS 17 brings updates that make Apple TV work better with an iPhone. These include an all-new Control Center, video conferencing capabilities, and more. It uses the Continuity Camera feature to wirelessly connect to an iPhone or iPad, allowing users to take video calls on their TVs. The update also supports Center Stage, which frames video call participants perfectly.
A new feature called Apple Music Sing allows users to sing along with the music being played. Additionally, tvOIS 17 introduced Siri Remote, which lets users control their Apple TV using the Apple TV Remote placed in the Control Center on the iPhone. Additionally, tvOS 17 will be able to recognise users' iPhones and automatically switch to their profile on Apple TV.
Other features include enhanced screensavers, enhance dialogue, third-party VPN support, and Dolby Vision 8.1 support.
tvOS 17 Compatible Devices
As you can see, the tvOS 17 is not a significant update. It will support the following devices.
Apple TV HD

Apple TV 4K (First Generation)

Apple TV 4K (Second Generation)

Apple TV 4K (Third Generation)