Highlights
Disney+hotstar to stream its original series Maharana
Gurmeet Chaudhary to play the lead
The show comes from Nitin Chandrakant Desai's ND's Film World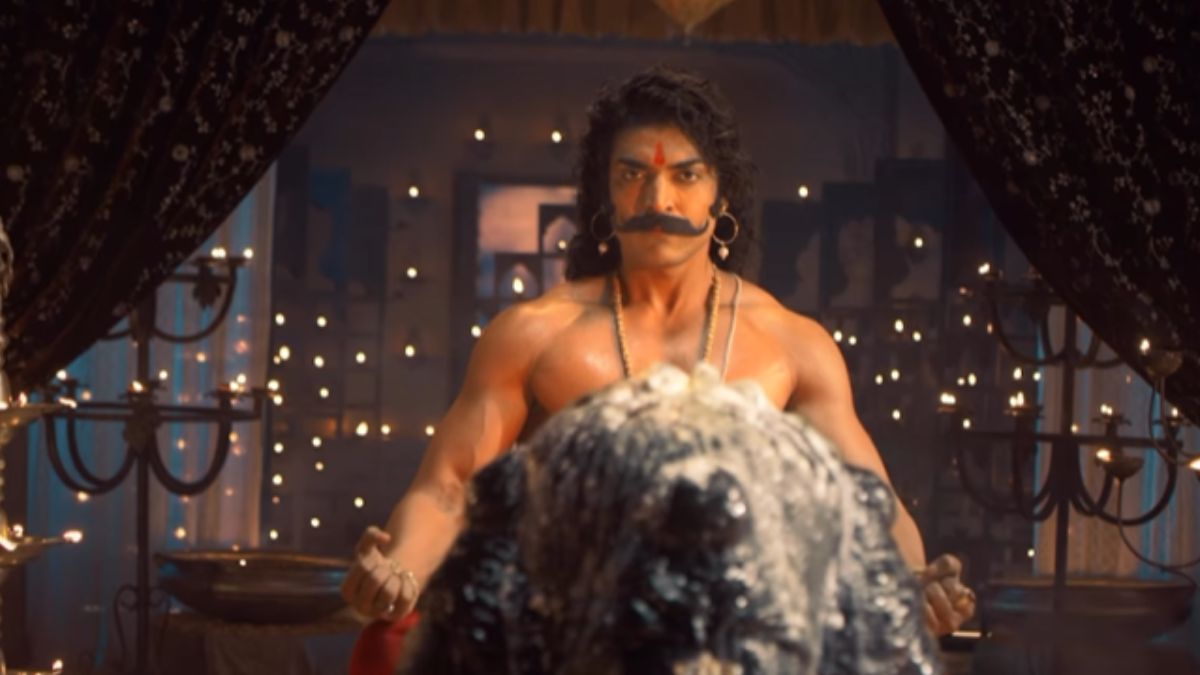 The Disney+ Hotstar platform revealed its future original production on Republic Day, January 26, 2023. The over-the-top streaming service released a fifteen-second teaser for one of their original web shows Maharana. It is obvious from the series title that it will deliver Maharana Pratap's story to OTT viewers. If you're curious about the details of Maharana's OTT release, continue reading.
Hriday mein jinke Mahadev, rann mein jo the mahaveer.
Dekhiye #MaharanaPratap ke aseem bahaduri ki kahani.#HotstarSpecials #Maharana. #ComingSoon #MaharanaOnHotstar @gurruchoudhary @NITIN_DESAI_ @ndsfilmworld @utkarshnaithani pic.twitter.com/1ML8nEvEml

— Disney+ Hotstar (@DisneyPlusHS) February 15, 2023
When and Where to Watch
Maharana, a brand-new original web series from Disney+ Hotstar, has started shooting. This most recent Hotstar Special, a period action drama, will shortly debut exclusively on Disney+ Hotstar. A brief video clip that accompanied the series announcement showed a warrior applying sand to his forehead while wearing a battle outfit and holding a sword. With horses and banners, the setting is that of a battlefield. With the hashtag "coming soon," Disney+ Hotstar has announced that Maharana would be available on their platform soon. The original series, which centres on Maharana Pratap, will highlight his valour. Maharana is a period-action movie. The teaser received 66,756 views as of the time the article was submitted.
Cast
The main character is portrayed by Gurmeet Choudhary. Yesterday afternoon, Disney+ Hotstar unveiled the actor's first appearance as Maharana Pratap, and Twitter was on fire and got 21.7k views within hours of its release. The streaming giant wrote, "Hriday mein jinke Mahadev, rann mein jo the mahaveer, #MaharanaPratap ke Aseem Bahaduri ki kahani dekhiye" while revealing the first appearance. Maharana is said to be a story of the heroic courage of Maharana Pratap, who was devoted to his roots and battled for his motherland, yet little is known about the cast and crew. Utkarsh Naithani is a part of the cast and crew of "Maharana," which is produced by Nitin Chandrakant Desai's ND's Film World.
"Mitti se jude the. Mitti ke liye lade the. Dekhiye Maharana Pratap kii aseem bahaduri ki kahani", these are words Disney Plus Hotstar has used making the announcement. What to anticipate from this original, web series is already spelled forward in the announcement teaser. Disney+Hotstar Specials "Maharana" will certainly be their preferred form of entertainment if they enjoy historical dramas that are packed with action, history, inspirational stories, and more.