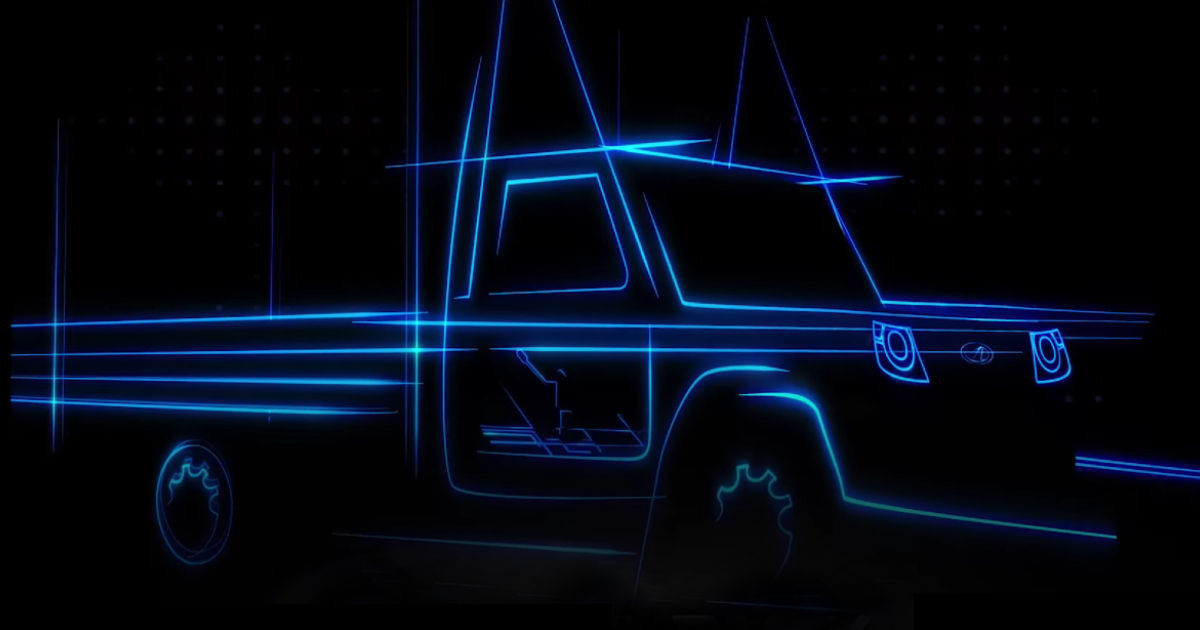 Mahindra is set to bring in a new era of electric vehicles after its early attempts at EVs with Reva and E2O. For this, the Indian automotive giant has promised to unveil five new all-electric SUVs on the upcoming Independence Day, i.e. August 15. Interestingly, it now teases a new EV launch even before that and this one will come as an electric form of its beloved SUV in the country- Mahindra Bolero.
The teaser has been dropped in the form of a short video on YouTube by Mahindra Automotive. It does not reveal much, not even the name of the upcoming electric vehicle by Mahindra. Instead, we get to know that more details on the vehicle will follow on August 10, with the unveiling scheduled to begin at12 pm. What will we see? For now, Mahindra is calling it the "Future of pick-ups."
And that is just about all the information that Mahindra has imparted on the unveiling as of now. Powers of deduction, however, help us extract a bit more details from the short teaser video. For instance, a silhouette of the EV has been depicted in the teaser and going by this, we find a striking resemblance to Mahindra's extremely popular SUV in India – the Mahindra Bolero.
The resemblance I mention can be found in the entire front look of the upcoming EV. The iconic, sharp headlights are placed on either side of the Mahindra logo, and a front section that begins nearly vertically over the hood and extends backward as a solid frame for the vehicle. The design is just about identical to the bold look of the Mahindra Bolero that we have all cherished over the years. The difference, of course, can be seen at the rear end of the vehicle, where the covered chassis of the Bolero SUV has been replaced with that of a pickup truck.
So, does that mean Bolero is finally making its way to Mahindra's EV portfolio? Maybe. A confirmation will only be shared by Mahindra on August 10. Till then, we can make some assumptions on the upcoming electric vehicle based on what we know so far. For instance, we know that Mahindra is fond of using the colour Blue across its lineup of EVs in India, both for the commercial and the passenger vehicle segment. So we can anticipate Blue highlights all around the Bolero electric pickup truck upon its launch.
Specifics of the electric drivetrain will be even more intriguing, as the EV will be a very niche product in the country and may very well prove to be the "future of pick-up trucks." So make sure you go through them once the new Mahindra Bolero EV is launched on August 10, simply by reading this space.