Highlights
The Mandalorian Season 3 is to be released on March 1
The series will be available in both English and Hindi
Total of eight episodes are to be telecasted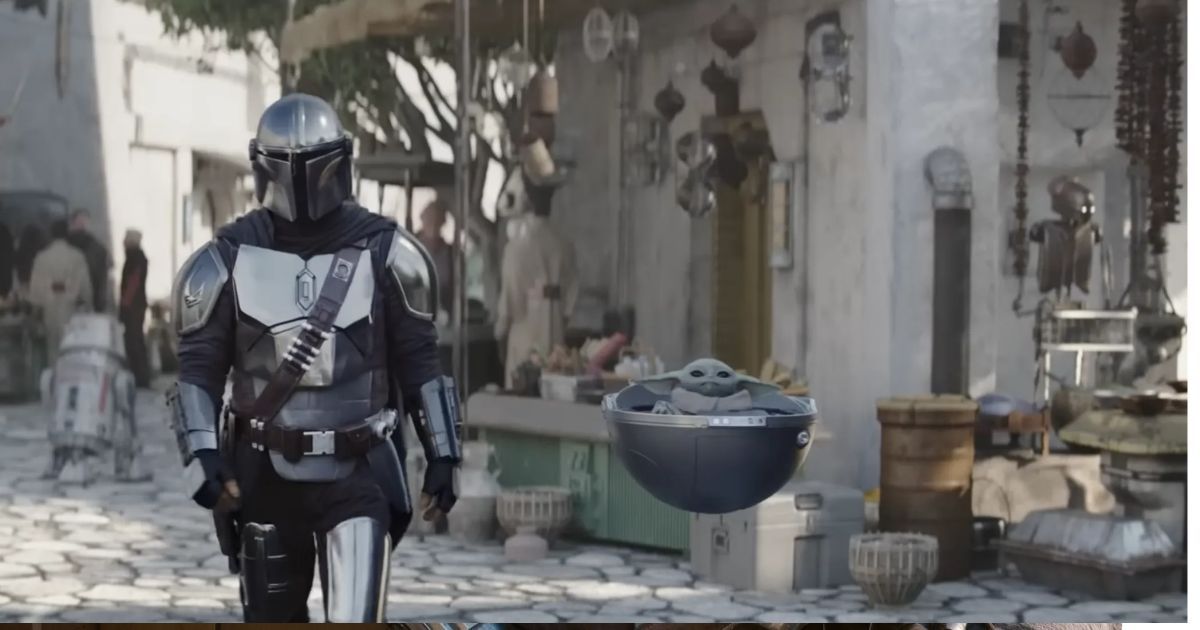 Fans of the Mandalorian can now open their calendars and mark March 1, 2023, as a very significant reminder. The Mandalorian's third season will debut on that day and be streamable on Disney+, according to the show's official Twitter account. Disney had originally planned to release it in February 2023, but a brief delay isn't that bad for fans. At the D23 Expo in September of last year, the production firm unveiled the first teaser trailer for the series, which featured the reunion of Grogu (formerly known online as baby Yoda) and Mando (also known as Din Djarin). If you recall, the Grogu travelled to Luke Skywalker's Jedi Temple to complete his Force training at the end of season 2. The clip also shows Mando struggling with the repercussions of taking off his helmet and revealing his face to others, which is strictly forbidden for followers of his religious group.
THIS WEDNESDAY!

The new season of #TheMandalorian arrives March 1.

Seasons 1-3 available in Hindi on March 1. pic.twitter.com/qosL9SikTJ

— Disney+ Hotstar (@DisneyPlusHS) February 27, 2023
When and Where to Watch The Mandalorian
The Mandalorian season 3 will debut on Disney+ Hotstar in Hindi and English on March 1, 2023. Beginning March 1, Seasons 1 and 2 will also be accessible on the digital platform in Hindi. The first episode will air on March 1 and there will be a total of 7 more episodes released between March 1 and April 19, 2023.
Cast
In season 3, Pedro Pascal will return to the title character of Din Djarin under the direction of Rick Famuyiwa, Rachel Morrison, Lee Isaac Chung, Carl Weathers, Peter Ramsey, and Bryce Dallas Howard with Dave Filoni serving as Executive Producer and Jon Favreau serving as Showrunner. Giancarlo Esposito, Carl Weathers, Katee Sackhoff, Amy Sedaris, and Emily Swallow will also be there.Katee Sackhoff will reprise Bo-Katan Kryze's role and also Giancarlo Esposito playing Moff Gideon, both are back. Along with Emily Swallow playing The Armorer, Carl Weathers will return as Greef Karga, while Taika Waititi is anticipated to play IG-11. In yet-to-be-announced roles, Tim Meadows and Christopher Lloyd will also appear in Season 3. Gina Carano won't be making a comeback as Cara Dune.
Plot
The Mandalorian is a Disney+ Hotstar original series that premiered in November 2019 and centres on the exploits of Mandalorian bounty hunter Din Djarin (Pedro Pascal), who goes on various escapades. The Mandalorian grew close to Grogu, the little force-sensitive child, throughout the course of the show's first two seasons. There is no way of knowing how his story would develop because he has already encountered criminals, monsters, and the surviving members of the wicked Empire. For season three of The Mandalorian, Lucasfilm has created an engrossing recap that refreshes viewers on Din Djarin and Grogu's amazing quest. Although the series' throbbing heart is the relationship between the stern bounty hunter and his adorable ward, the season 2 finale gave viewers the impression that their journey had ended. The Mandalorian's third season has sparked ferocious anticipation since it's projected to explore unexplored ground that distinguishes it distinct from its predecessors. The relationship between Grogu and Mando is first and foremost anticipated to strengthen and change in novel and surprising ways. With Grogu's increasing command of the Force, the distinction between protector and protected may become hazier, forcing the little powerhouse to make fate-changing decisions.
Reception
On January 16, a teaser for "The Mandalorian" Season 3 was made available. It received 83.5 million views in its first day, breaking the previous record of 58 million views held by "Obi Wan Kenobi," a Disney+ "Star Wars" series. Get prepared for an exciting journey, as The Mandalorian season 3 is set to be a spectacular installment that pioneers new territory in the Star Wars world.