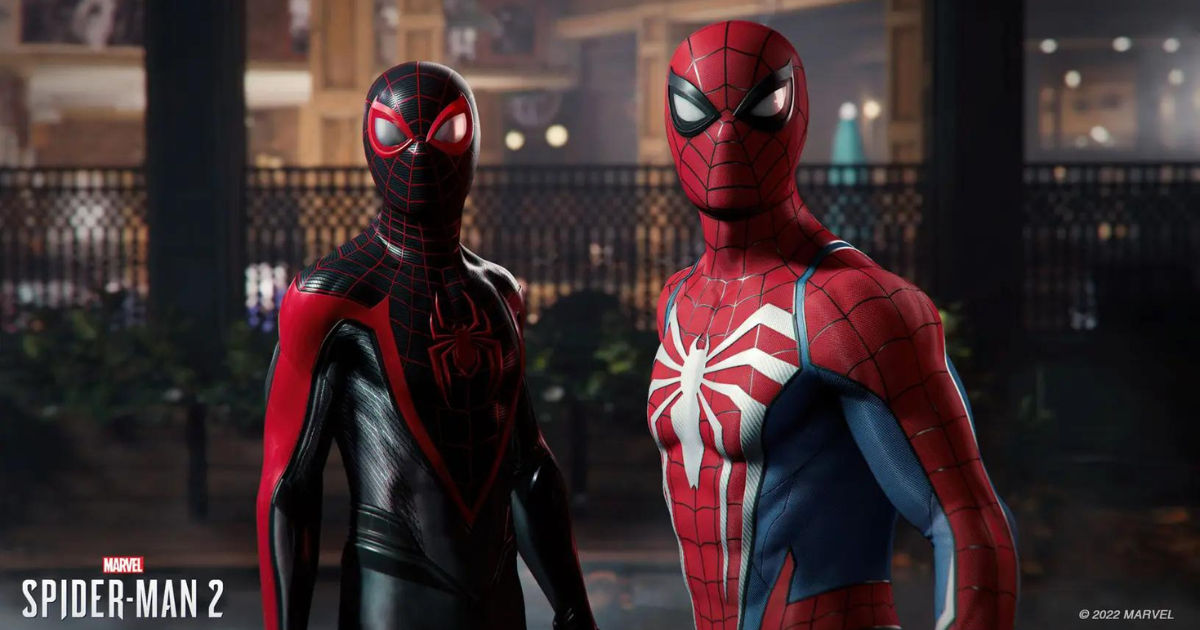 Insomniac Games and PlayStation have confirmed that Marvel's Spider-Man 2 will be coming out in the Fall of 2023, which means the game will be out sometime between September and December 2023. This is incredibly exciting news for fans who have been waiting for Insomniac's highly-anticipated follow-up to their 2018 title.
Details on the game are still sparse but it has been confirmed that it will feature both Peter Parker and Miles Morales as dual protagonists. Additionally, a couple of villains have also been hinted at with Venom making his way to the game, played by the iconic Tony Todd. Also hinted at in the reveal trailer was Kraven the Hunter, one of Spidey's most iconic nemesis. So far, it has not been confirmed who will be playing the role.
The game will be available exclusively on the PS5 when it comes out. Insomniac Games are working on a couple of massive titles at the moment with Marvel's Wolverine also having been announced. The game is probably set for release in 2024-25, judging by the scale of the studio's projects thus far.
Also Read: Marvel's Spider-Man Remastered Becomes Sony's Second Biggest PC Release After God of War
Marvel's Spider-Man 2 Comes Out in Autumn 2023 Exclusively on the PS5
Marvel's Spider-Man 2 will not be a cross-gen release, meaning, it will not be available on the PS4. Insomniac Games have been one of the busiest studios around, turning out massive games at a frighteningly quick pace. The studio released Marvel's Spider-Man: Miles Morales in 2020 and quickly followed it up with Ratchet & Clank: Rift Apart in 2021.
Insomniac Games is one of the most exciting studios in the business at the moment and is one of PlayStation Studios' most high-value acquisitions. Marvel's Wolverine is set to be much darker in tone as compared to the studio's Marvel offerings. To that end, taking the lead on the narrative direction for the game is Walt Williams, who was the lead writer on Spec Ops: The Line, one of the most emotionally arresting games of all time.
The game was said to be in the early stages of development in 2021 and it will likely be a while before we get to see more of the game. Marvel's Spider-Man 2, on the other hand, is likely to be showcased several times before it releases in 2023. The studio has been on a hot streak for several years now, which has fans massively excited about what they do next.
PlayStation Studios seem to be firing on all cylinders right now and there also seem to be rumblings from Naughty Dog. The critically acclaimed studio is currently working on a multiplayer, live-service game set in The Last of Us universe but there are also rumors of them kicking off development on The Last of Us Part III. There hasn't been any official word regarding that but director Neil Druckmann has indicated that they already have a script and story in mind for a potential sequel.