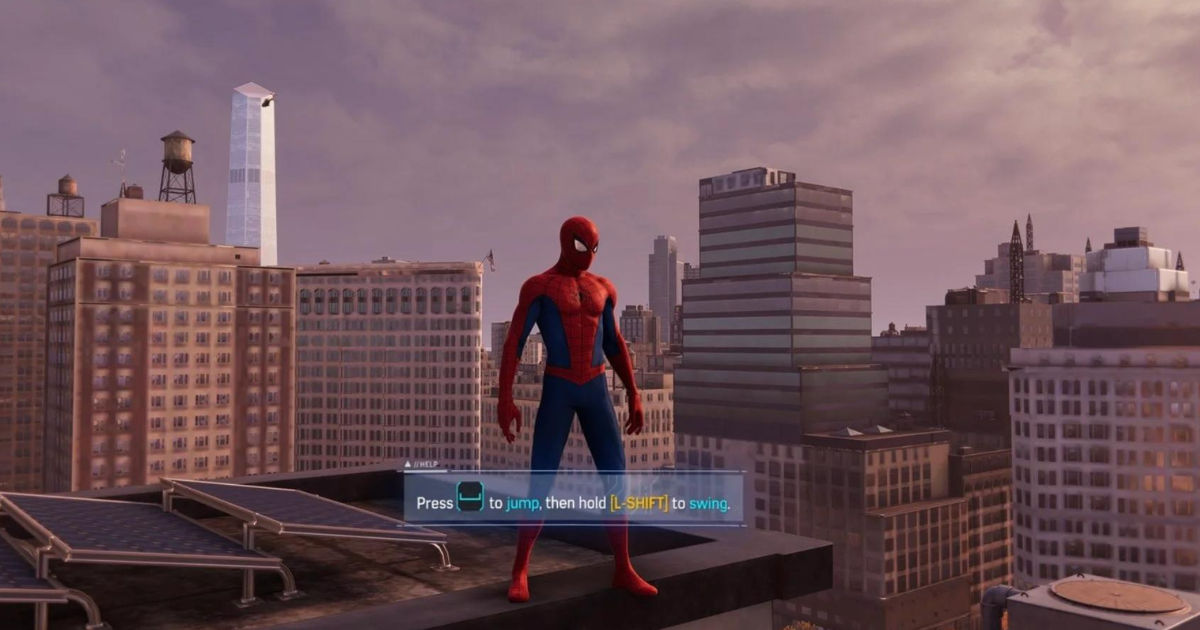 Marvel's Spider-Man Remastered was confirmed to be the next big PlayStation Studios title headed to PC along with Spider-Man: Miles Morales. While PC fans await the next game, it appears that screenshots from a review build of the game have leaked online and reveal a number of things such as key-mapping and footage from ultrawide monitors.
The pair of games are easily two of the best-looking games on a PlayStation console and fans have been eagerly awaiting to crank up the settings to max on a powerful PC setup. The leaked screenshots give players an idea of just how well the game can run on a PC and the kind of controller configurations they can expect.
The default Swing appears to be mapped to LShift, although the controls can be remapped according to the player's choice.
Also Read: Spider-Man PC Remastered PC Features and System Requirements Revealed
Leaked Marvel's Spider-Man PC Screenshots Showcase Ultrawide Monitor Support, Display Settings, and More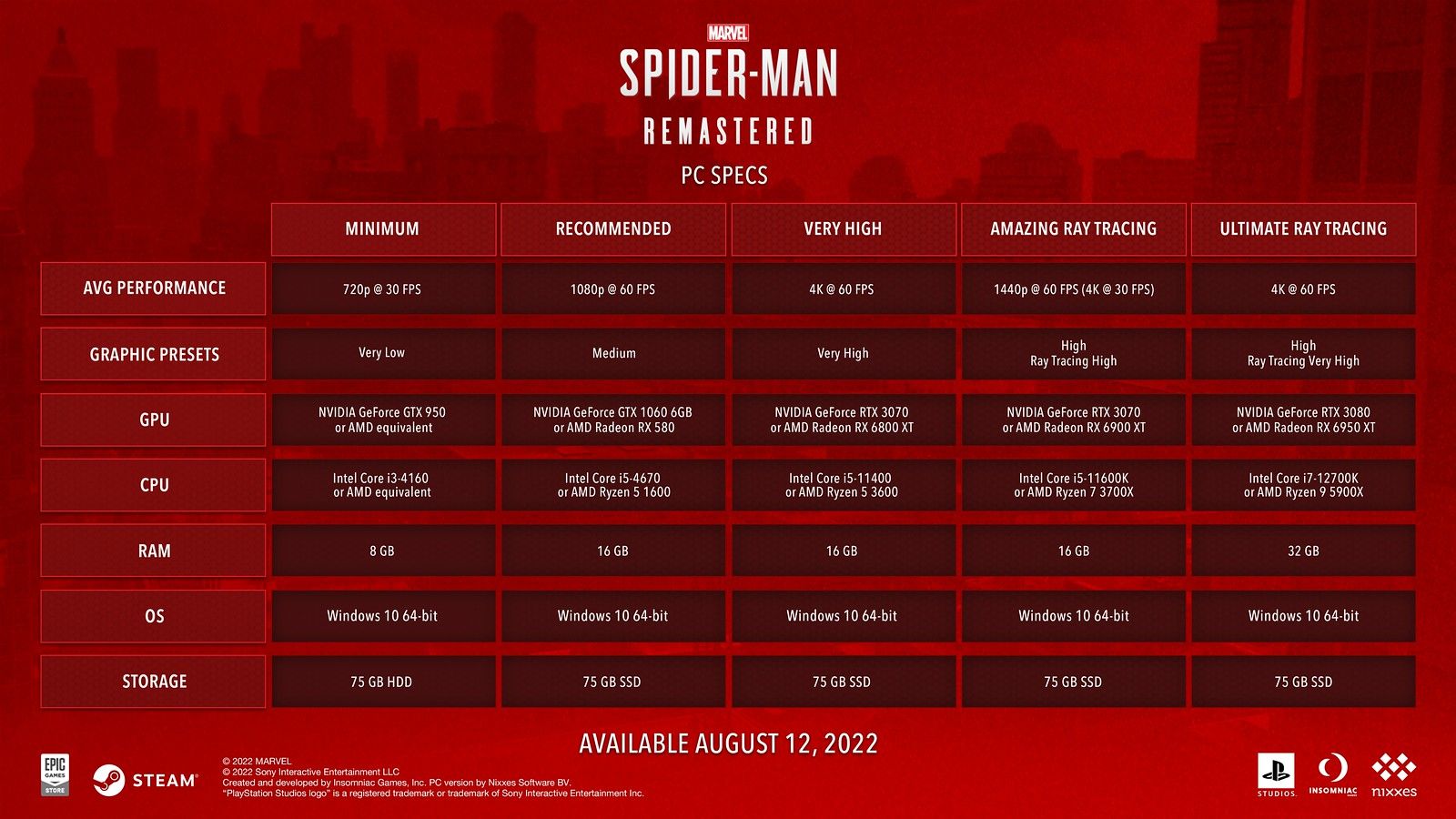 The tweet that leaked this footage has been taken down but Redditors have been able to host the images through Imgur. Insomniac Games recently revealed the system requirements for Marvel's Spider-Man Remastered and it looks like the developers will be providing an experience across all kinds of setups.
While the game will take an NVIDIA Geforce RTX 3080/AMD Raedom RX 6950 XT to run the game at "Ultimate Ray Tracing", which is 4K output @60 FPS, the game will also run at 1080 @60 FPS on a GTX 1060 6 GB or an AMD Radeon RX 580.
This essentially means that although the game will be far from its best on lower-powered PC setups, it will still run quite comfortably on lower visual presets. This is good news for PC fans as it means more players, across all kinds of PC setups, will be able to experience the game.
Marvel's Spider-Man Remastered on PC will be available from August 12, 2022. The game will be available to purchase through Epic Games Store and Steam and it is available for pre-order right now.